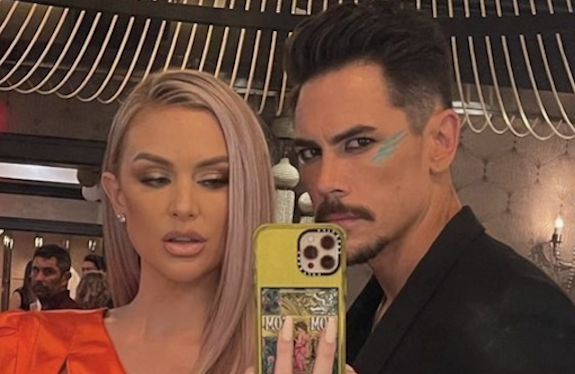 A week after fans watched Lala Kent call her Vanderpump Rules co-star Tom Sandoval "dangerous" for narcissistic behavior she likened to her baby daddy Randall Emmett, Lala is standing by her comments.
Lala's latest digs came after the Worm with a Mustache Sandoval was photographed on a flight to Pittsburg over the weekend, seemingly chatting it up on the phone with Raquel Leviss–- aka, the Bambi-Eyed Mistress he was Vander-humping for months behind longtime girlfriend Ariana Madix's back.
According to the passenger who shared the photo with TMZ, Sandoval was trying to speak quietly, however his voice was "highly recognizable."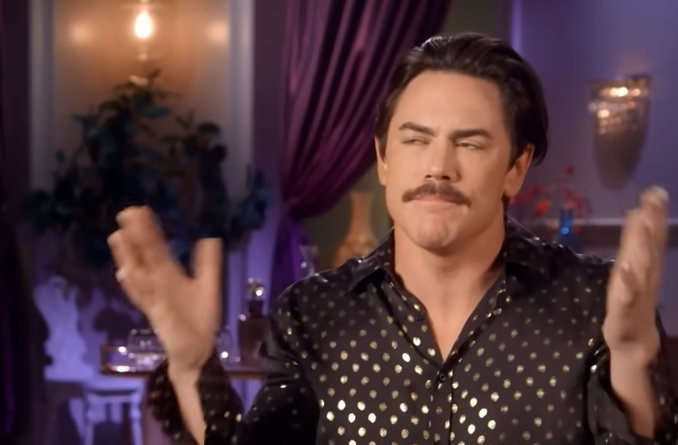 (Also recognizable was the name "Raquel Leviss" displayed on his screen–- an upgrade from the code names the Scandoval culprits allegedly used for each other in the midst of their affair.)
In response to Sandoval's phone sesh with Rach, Lala took to her Instagram Story to share her take.
"Look at this clown checking in on his Main Chick before he goes to get f**ked up and bang his Side Chicks," Lala wrote while reposting the TMZ story. "Maybe even some randoms to add to the [Rolodex].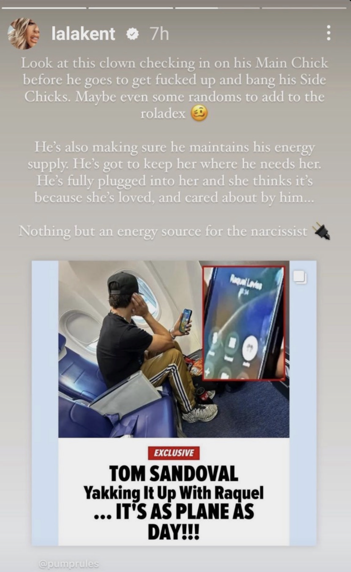 "He's also making sure he maintains his energy supply," she continued. "He's got to keep her where he needs her. He's fully plugged into her and she thinks it's because she's loved, and cared about by him… Nothing but an energy source for the narcissist."
It's been reported that Raquel has been in a mental health facility—with no access to her phone— though her phone conversation with Sandoval may be evidence that she's out at this point.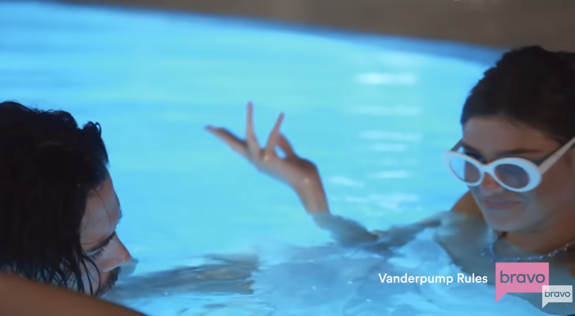 As for Lala's allegation that Sandoval was flying out to "get f**ked up and bang his Side Chicks," according to TMZ, the Tom Sandoval & The Most Extras squawker singer reportedly celebrated 50 days sober recently– a milestone he announced during one of his shows.
While Raquel has reportedly been receiving death threats over the Scandoval, Sandoval (and his band) have been using the publicity to sell out tour dates. According to TMZ, Tom's band sold out shows in Pennsylvania and Texas, with over 2,000 fans attending their Houston show. (The site reports that it was one of the Houston venue's most successful shows ever.)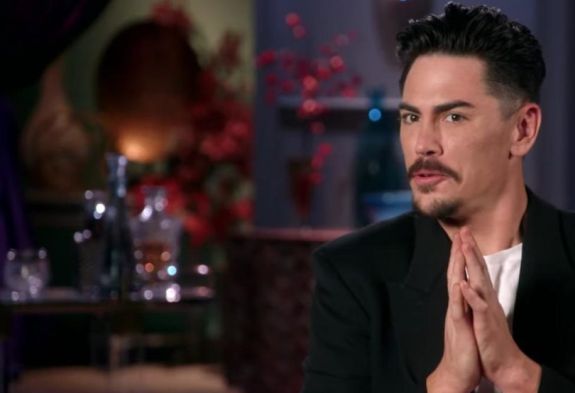 RELATED STORY: 'Vanderpump Rules' Star Raquel Leviss & Her Family Contact FBI After Receiving Death Threats Over Scandoval; Bravo Urges Fan To Stop Harassing Raquel
(Photos: Instagram; Bravo)