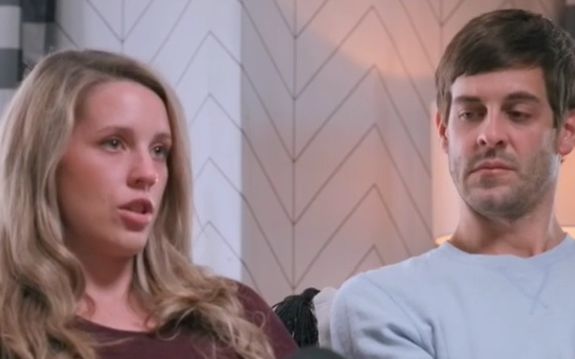 Jill Duggar Dillard— the once-Golden Girl of the Duggar Family– is telling all about what was really happening behind the scenes of her brother Josh's shocking molestation scandal of 2015.
In a clip shared by Daily Mail of the upcoming series Shiny Happy People: Duggar Family Secrets, Jill and her husband Derick Dillard discuss the infamous scandal. (As The Ashley reported at the time, In Touch Weekly dropped the bombshell in 2015 that Josh had molested Jill and three of their sisters, as well as another young girl, when they were minors.)
The scandal would later cause the Duggar Family's long-running TLC reality show, 19 Kids & Counting, to be cancelled. However, in the days leading up to the cancellation, Jill says her father, Jim Bob Duggar, and his PR team was desperately trying to save the show, eventually calling on Jill and her sister Jessa Duggar Seewald to appear on Megyn Kelly's show to defend Josh and come forward as two of his victims.
On 'Shiny Happy People,' Jill reveals that she regrets doing that interview, but at the time she didn't feel like she had a choice.
"There was an urgency to figure out how the show was gonna be handled, in the wake of the 2015 events [where Josh's molestations were exposed]," Jill— who was about 12 when Josh molested her— says in a clip of 'Shiny Happy People. "As far as, like, recovery and damage control, you just feel like the burden of the weight falls on you to, like, help, because you're the only one who can.
"…[The goal of the interview] was to get it to where TLC would be cool with moving forward with the show," Jill added.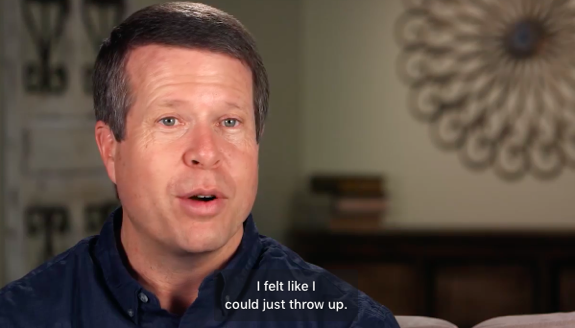 Jill stated that, in the days after the scandal broke, she and the rest of the Duggar family were hiding out from paparazzi and the media. She spoke of a "family meeting" at the Duggar home that also included Jim Bob's PR guy, Chad Gallagher, who had previously worked for Duggar-supported politician Mike Huckabee.
According to Jill, it was Chad who set up the interview Jill and Jessa would do with Megyn Kelly. During that 2015 interview, Jill told Megyn that they "chose to do" the interview and that "nobody asked us to do this."
In 'Shiny Happy People,' though, Jill reveals that her statement in 2015 was not totally true.
"In hindsight, I wouldn't have done the Megyn Kelly stuff," Jill said. "I felt like I was in a place, again, of bearing the burden and the weight…even though you volunteer, it's like, you feel obligated to, like, help."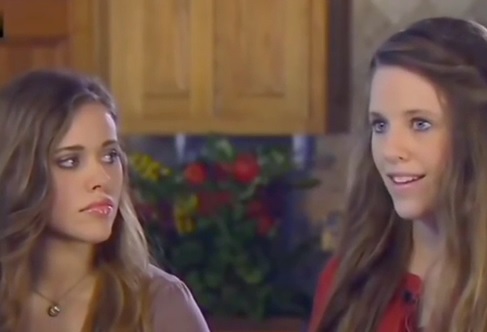 Derick doubled down, stating that Jill didn't really have a choice about whether or not she would participate.
"The whole Megyn Kelly thing— I would not call it voluntary," he said. "[Jill and Jessa] were basically being called on to carry out a suicide mission. [They were like] 'You're going to destroy yourself, but we need you to take the fall so we can carry the show forward because the show cannot fail.' [Jim Bob & Co.] were gonna do whatever they could to get the return on their investment, if that meant collateral damage, that meant collateral damage."
Derick revealed that, although he and Jill were married at the time the molestations were made public in 2015, Jill and the Duggars had not told him about it previously. However, Jill stated that the producers of "19 Kids & Counting" did know that Josh had molested Jill and the other girls.
"My dad and the producers and people, they would talk about it," Jill said.
Jill stated that Jim Bob was mostly concerned with keeping the family's reality show going— and not with helping his daughters handle having news of their molestations exposed publicly. Instead, he used Jill and Jessa as spokespeople to downplay Josh's actions against them.
"Me and Jessa just felt the weight of it. It fell on us," Jill said.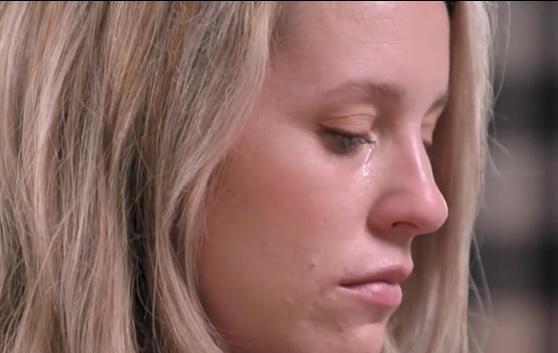 "I don't even like to talk about it because it's not something that I'm proud of," Jill added. "If I hadn't felt obligated to one, do it for the sake of the show, and two, do it for the sake of my parents, I wouldn't have done it."
Watch the preview clip of 'Shiny Happy People: Duggar Family Secrets' below!
RELATED STORY: Directors & Producers of Upcoming Docuseries About Duggar Family & IBLP Reveal How Josh Duggar's Scandals Will Be Addressed
(Photos: TLC)