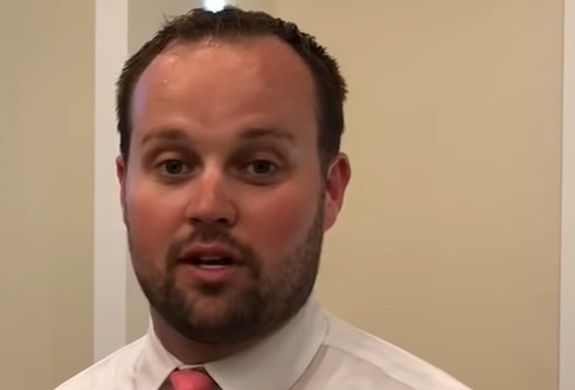 As the premiere of Shiny Happy People: Duggar Family Secrets–- the scathing Prime Video docuseries on the former TLC family and their religious cult, the IBLP–- draws near, the creators of the docuseries are revealing how Josh Duggar's scandals will be discussed.
"We wanted to be sensitive to everybody involved and really focus on the survivors," 'Shiny Happy People' co-director and executive producer Julia Willoughby Nason told In Touch.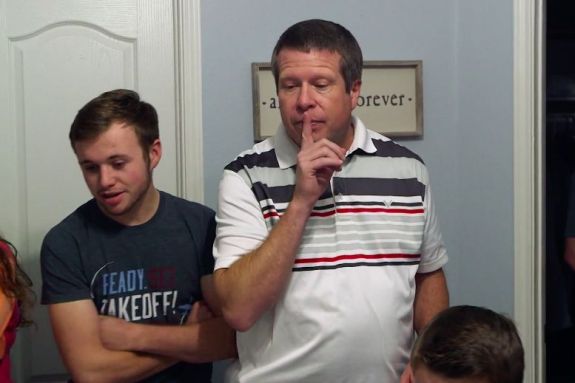 "Josh has his own story to tell, but I think it's also important for him to reflect on over his time away in prison right now," she continued. "And everybody in this system seems like victims of abuse because the system itself is just damaging to people's individual freedoms."
As The Ashley previously told you, the trailer for the upcoming documentary includes news footage addressing Josh's molestation of his sisters and another young girl, which came to light (publicly) in 2015. Several years later, Josh was charged with and convicted of receiving child sex abuse materials (CSAM). (That crime was unrelated to his previous molestation crimes.) He is currently serving a 151-month prison sentence at FCI Seagoville in Texas.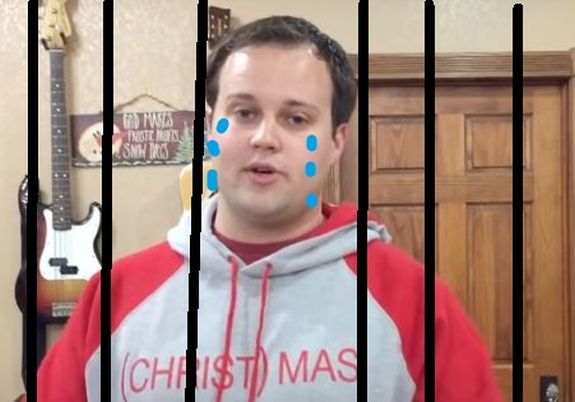 (Like his first scandal, Josh's 2021 arrest led TLC to cancel the Duggar family's reality series Counting On, which premiered on the network in 2015 on the heels of the "19 Kids and Counting" cancellation. Josh never appeared on 'Counting On.')
With the docuseries set to focus on both the Duggar family and the family's Institute of Basic Life Principles (IBLP) religion, Blye Faust, executive producer of 'Shiny Happy People,' noted the importance of relating Josh's "unfortunate story" to "the abuses that were going on in IBLP."
"He is clearly somebody that people are familiar with and his story is shocking. And it's horrifying and it's something that people may have heard about or can identify that story, but he is only the tip of the iceberg," she said.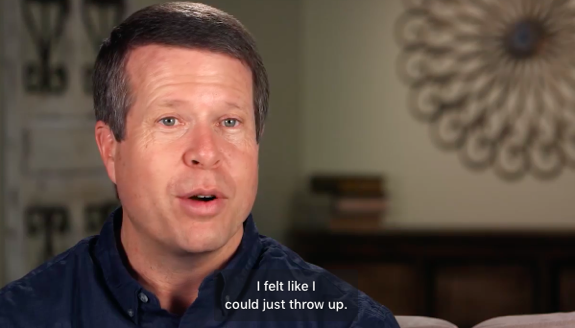 Describing Josh as "a symbol of the larger hole in the larger problem," Blye said the disgraced Duggar is used "as an illustration" in the upcoming docuseries, though survivors will also get to tell their stories–- including those "who are not even part of the Duggar family."
" … stories that are not dissimilar to what Josh perpetrated against his sisters and then the ultimate child p0rnography charges," she continued.
'Shiny Happy People: Duggar Family Secrets' will be available to stream on Prime Video on Friday, June 2.
You can watch the trailer for the docuseries below.
RELATED STORY: It's a Boy! Former 'Counting On' Couple Joy & Austin Forsyth Welcome Their Third Child: See the First Baby Photos
(Photos: TLC; Instagram; Prime Video)