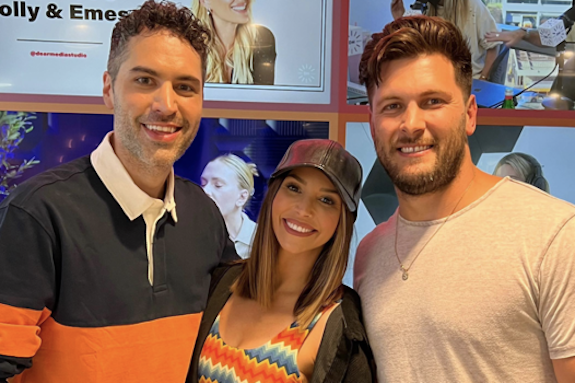 Scheana Shay had quite the time on Vanderpump Rules this season–- from being Brock Davies' blushing bride to Raquel Leviss' regretful ride-or-die, Katie Maloney's best frenemy to Tom Sandoval's new worst enemy-– and she has so much to say about all of it.
On the latest episode of her Scheananigans podcast, Scheana and Brock talked about last week's 'VPR' season finale, the upcoming reunion and (MUCH) more, with podcaster and author (and co-writer of Sandoval and Ariana Madix's book Fancy AF Cocktails) Danny Pellegrino.
Here's what we learned this week:
Scheana's "Break Up" Scene with Sandoval Was the Hardest She's Ever Had to Film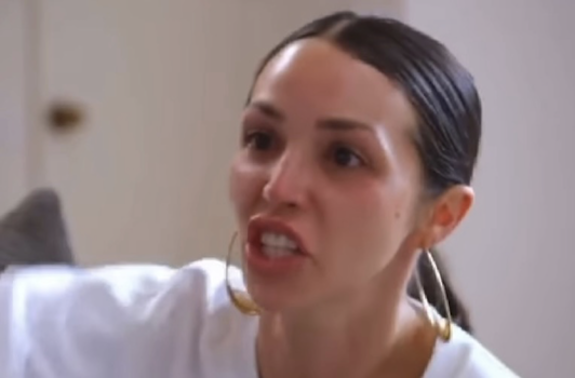 Because of her closeness to Sandoval, having to face him in what became the last scene of this season was particularly difficult for Scheana.
"It was the hardest scene I've ever filmed in 10 years," she said, adding that it was even more difficult than the scenes about her divorce.
"When [Mike] Shay and I filmed our divorce, I didn't know that that conversation was going into a divorce," Scheana said. "I thought we were going to make up, he was going to be honest, and when I knew he wasn't being honest, then the whole scene switched, but that was like an audible in the moment.
"This conversation, going into it, I've never had so much anxiety, I had no idea how it was going to go, I'm like, 'How do we end this conversation? I'm not hugging him. Either I'm going to tell him to leave or I'm going to have to leave,' and at the end of it, I was just so sad, like, [Sandoval and Raquel] broke my heart too."
Scheana Has Theories on Who Else Sandoval Cheated With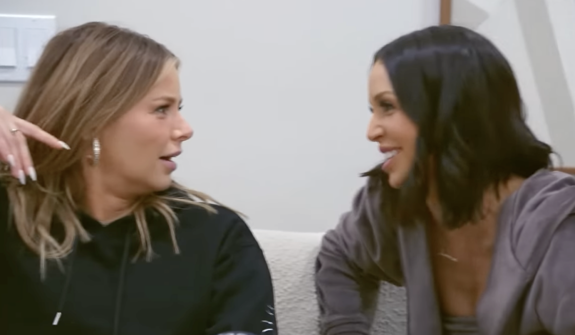 During Scheana's talk with Sandoval, she got him to admit that Raquel wasn't the only person he'd cheated on Ariana with during their nine-year relationship. He wouldn't name names, but Scheana said she has some ideas on who those other women could be.
"I absolutely think it was Billie Lee," Scheana said. "Kristen Doute and I were just talking about this after watching the finale this week. This was what, Season 6, I think? There was the rumor … maybe it was Season 7? …but there was this rumor. Jesse Montana said that Billie Lee and Sandoval hooked up, and of course Ariana and I are the first people to shut this down … .
"Fast forward, when I study Sandoval's behavior now watching the show as a past friend, a fan, in every way, when I watch him now I see the lies as they're coming out of his mouth," she continued.
Scheana said when watching the finale last week, both she and Kristen picked up on the way in which Sandoval admitted that "there was one more time" that he had cheated on Ariana, leading both of them to believe Sandoval cheated "at least two times"–- not including Raquel or Miami Girl.
Scheana Was Ready to Film with Raquel for the Season Finale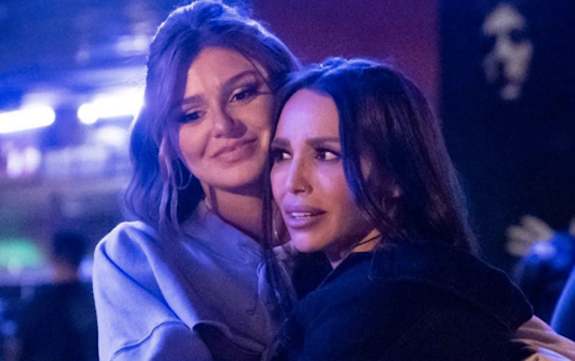 Last week's finale concluded with the friendship-ending conversation between Scheana and Sandoval, but it could have included another dramatic scene if Raquel had been willing to film. While that meeting didn't take place, Scheana is open to filming with the former beauty queen in the future but knows time won't heal all the upset that's been caused.
(As The Ashley has previously reported, Raquel filed a protective order against Scheana in March. It has since been dropped.)
"When and if [Raquel and I] do ever have a conversation, in whatever capacity it will be, it will be a very different conversation, a very different tone and a very different outcome than if we had it week-of when everything was fresh," Scheana said. "I fully planned on filming with her, sitting down with her when cameras picked back up. I was going to talk about what happened in New York that night with her and I had spoken to Ariana about it … because I wasn't going to film those scenes without running it by her first, of course.
"But now that there's been a restraining order filed, now that there has been so much emotional distress that I went through dealing with all of this, court, and the fact that this bitch still has not even tried to text me, I've specifically not blocked her just to see if one day she'll reach out … ," she revealed.
The Restraining Order Allegedly Wasn't Raquel's Idea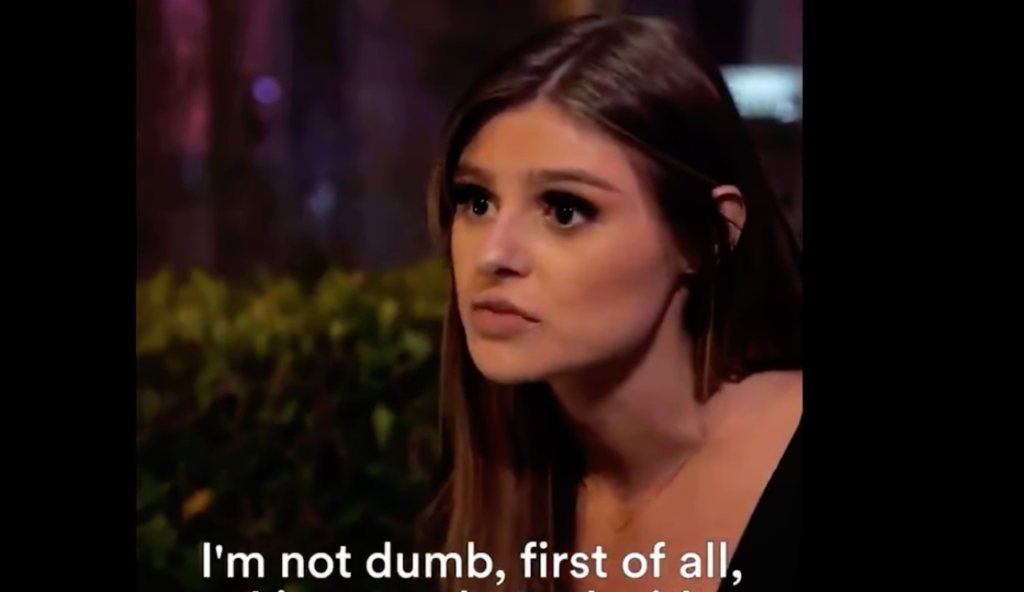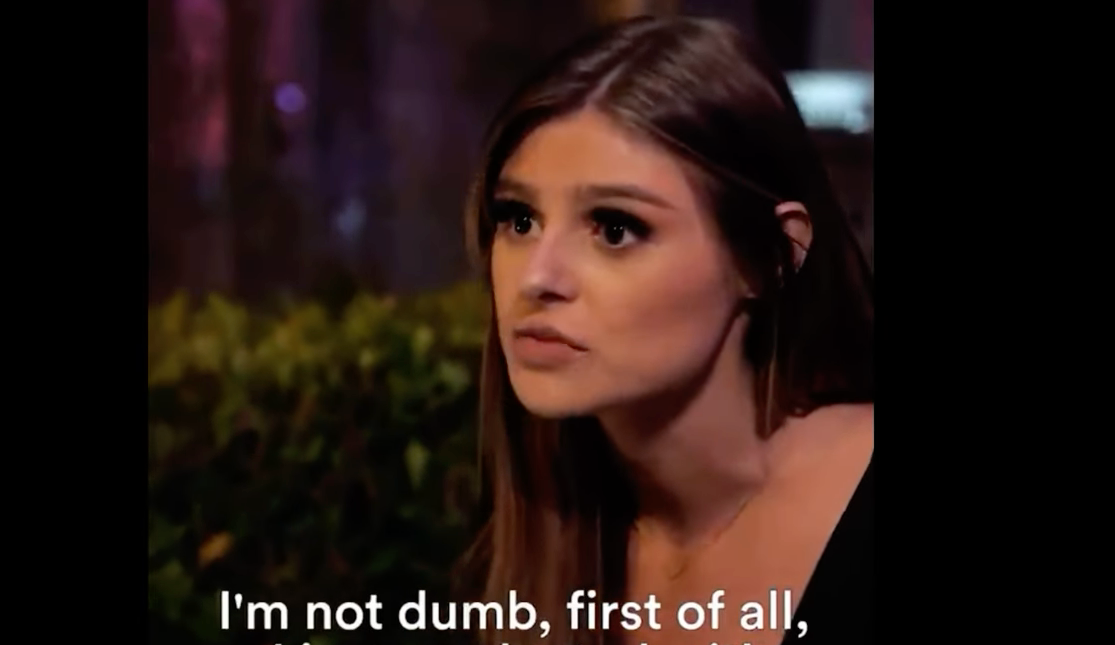 According to what Sandoval told Scheana and Brock, the decision for Raquel to file a restraining order against Scheana after that night may not have been entirely Raquel's.
"He blamed her family, let's just say that," Scheana said on the podcast. "I'm not protecting them, he blamed her family. He said that they convinced her to do this. Sandoval made it sound like it was a Britney Spears situation and she had no control over her own actions and was forced to do all of this. Whether that's true or not, that is what he said."
Raquel Was Emotionless Even After the Scandoval Broke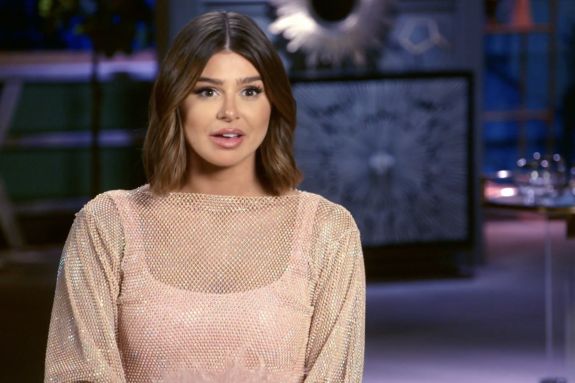 The night of the 'WWHL' filming, as Scheana and Raquel were hearing from Ariana and Sandoval about the affair, Scheana said Raquel showed no emotion over the situation.
" … That night [in New York] she showed no remorse, so the second she grabbed my wrist, I just had to get her as far away from me as possible because I was like, 'How are you not crying right now? How are you not so upset?'" Scheana recalled, claiming that Raquel wasn't even apologetic about betraying Ariana.
"There were no tears, not one tear."
Raquel Wanted Attention— Not Fame.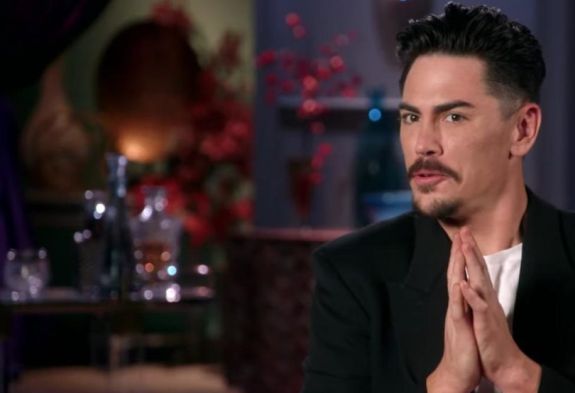 During the episode, Danny asked Scheana and Brock if they thought fame was a motivator for Raquel to pursue a relationship with Sandoval. The couple disagreed, arguing instead that they believe Raquel was drawn in by the level of positive attention she was getting from Sandoval.
"What I believe happened with Raquel is she took that, from going with James Kennedy to then having these guys trying to hook up with her after James Kennedy, and her running that gauntlet, into having that attention, I think she needed that and that's what she fell in love with," Brock said.
"I think it was just a confidence thing, and Tom is very good at making you feel heard. He's very good at, you know, listening to you," Brock added. "He's very good at being that good friend, which is why, in our inner group circle, we just put aside like, 'Oh, they're close together, they're leaning in talking to each other, they're having intimate moments."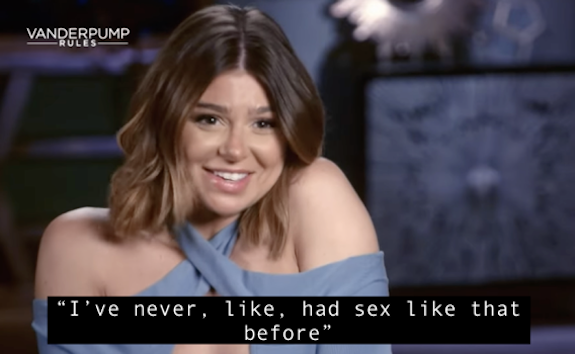 Brock said he believes Raquel got to a point where the affair with Sandoval was "happening for so long" that it started "eating her away" and eventually she wanted Sandoval and Ariana to break up.
Scheana Feels the Scandoval Situation Has Changed Her As a Person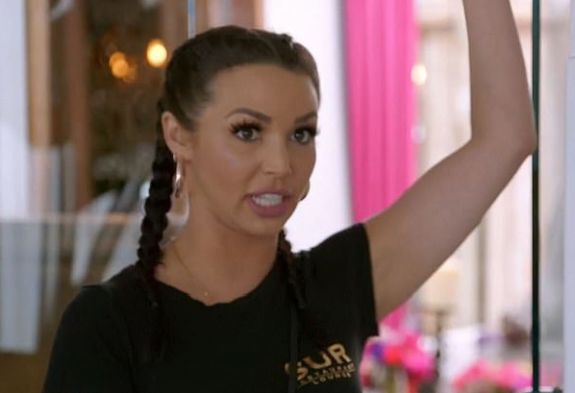 After standing up for Raquel throughout this season and having that trust broken, Scheana is rethinking her relationships and the role she plays in her friend group.
"People always see me as the person who sees both sides, who understands, who's like, 'Yeah, but she did this, but it's because–,' No. Moving forward in life, in general, this has completely changed who I am as a person," Scheana said. "This has changed how I trust people, this has changed who I let in, who I share things with. This has really, really changed me.
"So moving forward, I think you're going to see a different Scheana because I just can't condone, accept or anything that behavior."
Scheana Feels She Was a "Blindly Loyal" Friend to Raquel & Sandoval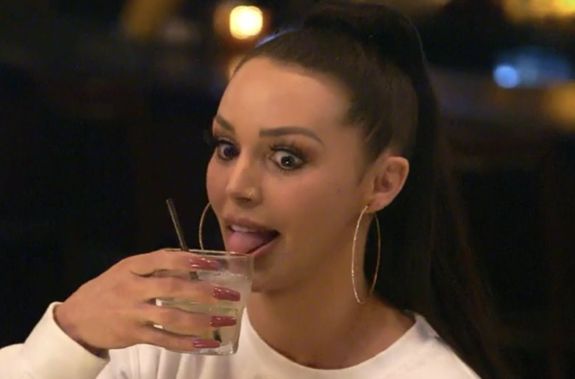 Last week's episode didn't only show the closeness Scheana had with Raquel–- who she described herself as both mother and sister to–- but also Sandoval, her friend of nearly 15 years.
"I'm not blindly loyal to a lot of people, I do see all sides, but when it came to Sandoval, Ariana, and Rachel, those are three people I was pretty f**king blindly loyal to," she said. "Ariana always, because that's my girl, but with Sandoval, you couldn't say a bad thing about him. I would have a comeback for everything. Same with [Raquel], like I was their No. 1 fan and friend, and I was so supportive of everything they did.
"I went to [Raquel's] f**king beauty pageant three nights in a row, left my baby at home to go … because it was a three-night pageant and her family wasn't there, so she was going to be by herself," she continued. " … [Sandoval] came to two, he came with Ariana to one and then he came by himself to another one, I think.. … At the time we're like, 'We're her only friends, we're her only support system.'
"Every Tom Sandoval and The Most Extras show, I was at."
Filming the Reunion Required Careful Planning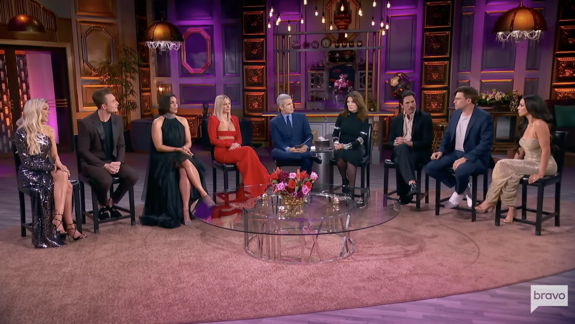 When the reunion was filmed back in March, Raquel's restraining order against Scheana was still in place, so the two couldn't be within 100 yards of each other. Show producers had to do some creative work to ensure that both women could take part in the reunion while not violating the order.
"We had a trailer set up that has, I think you saw a little bit of this on the reunion preview that came out, you see Rachel and [Sandoval] in a trailer together, so we basically swapped places," Scheana shared on the podcast. "The trailer was a little over 100 yards away, so when I have to leave set, I get in a car, she leaves the trailer, and we made it so we were never in the same vicinity as each other."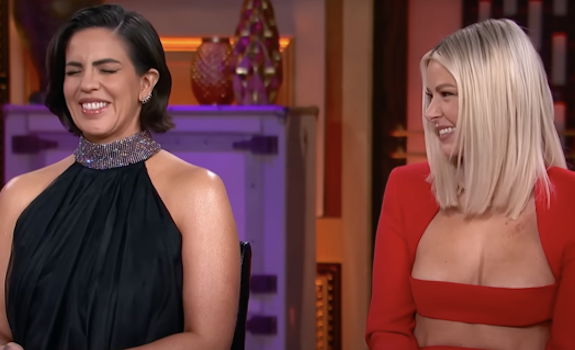 Scheana Feels Schwartz Was a Bad Friend to Ariana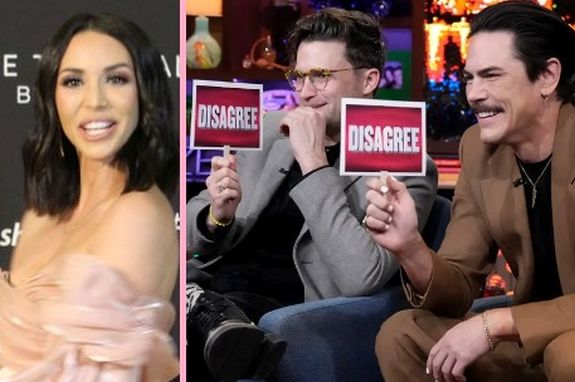 One of the big questions remaining after the season finale was what did Sandoval's BFF–– and Raquel's one-time make-out partner–– Tom Schwartz know about the affair and how long did he know it was going on. Both Scheana and Brock have some sympathy for him and his place in the Scandoval.
"I think Schwartz was put in a very tough position because, bro code, you know, you have your boy's back, but you tell him to do the right thing," Scheana said. "I think that Schwartz genuinely did find out after the wedding, I do believe that. I don't think Schwartz is the type of manipulative person who would act as a decoy, willingly, and kiss [Raquel].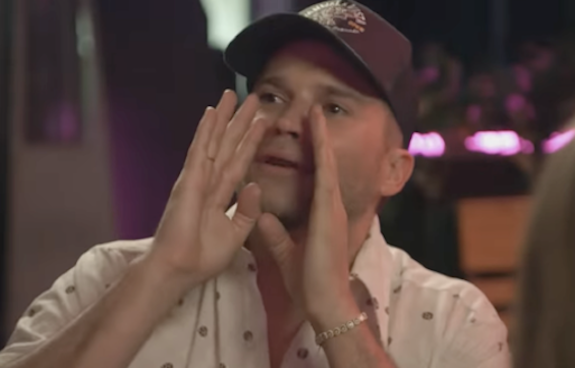 "I think those feelings in that moment, for him, were real and he felt a spark and he went with it, and then he even said in his interviews he felt like that kind of got his 'Schwartz back' and it just felt good to be wanted by someone young and whatever," she added.
Their sympathy is limited, though, especially because Sandoval wasn't Schwartz's only close friend in the Scandoval mix.
"Schwartz also had a very strong friendship with Ariana. She was a f**king groomsmen for him in his wedding," Scheana noted. "So, as much as it's like, OK, you could understand Tom's his best friend and he had bro code or whatever, there needed to be a time to break that out of respect for Ariana and say, 'If you don't tell her by this day, I've had enough, I'm doing it, I'm telling her,' and he never did that."
Listen to the full 'Scheananigans' episode featuring Danny Pellegrino below.
RELATED STORY: Darcey Silva's Daughter Claims Darcey Recently Revealed She "Had a Fling" With 'Vanderpump Rules' Star Tom Sandoval
(Photos: Instagram; Bravo; YouTube)