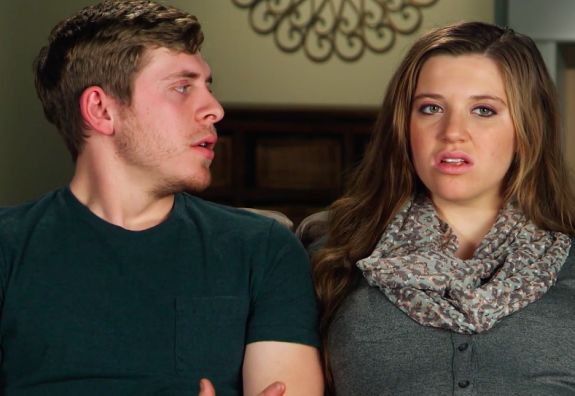 The Forsyths were fruitful and multiplied… again.
Former Counting On couple Joy and Austin Forsyth have welcomed their third child–- a baby boy.
"He's here!" Joy shared Friday on Instagram. "Thank you all for praying … Mama and baby are recovering well."
The newest addition to the Forsyth Fam–- whose name has not been revealed–- joins big brother Gideon and big sister Evelyn.
As 'Counting On' fans will remember, Joy's first experience birthing out a blessing did not go well. After more than 19 hours of miserable home-birth labor (complete with a TV camera shoved in Joy's face to capture every pain-filled Kodak moment) it was discovered that Joy's baby was over 10 lbs. and she had to have a C-section.
It's unknown how Joy's birthing experience this time went, but– just as with Evelyn's birth– Joy chose to have this baby in a hospital. (A video posted to Joy and Austin's YouTube channel states that footage of the birth will be posted next week.)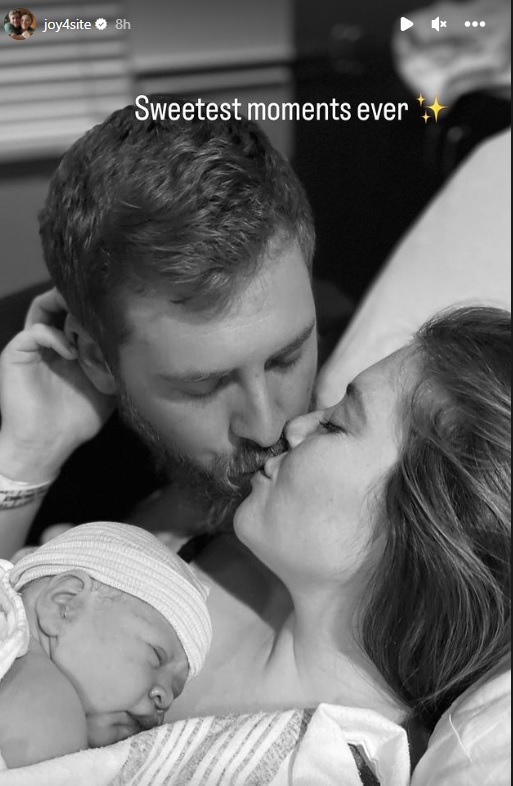 Joy and Austin announced in October on social media that they were expecting another baby. The couple also shared a video on their YouTube channel at the time, documenting the moment they found out Joy was pregnant. (Joy made this discovery while she and Austin were in Alaska with friends.)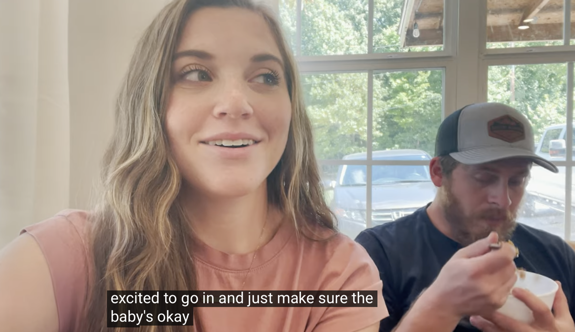 The former TLC stars found out they were having another boy at their gender reveal party in November. In a YouTube video of the event, Joy said she was certain blessing No. 3 would be a girl.
"I am completely shocked," she said after finding out she'd be pushing out another mini-Austin. "A hundred percent thought that it was a girl. Convinced myself that it was a girl."
Next up in the Duggar Family birthing stirrups is Katey Duggar, the wife of Joy's brother Jed. Katey is due to give birth to a girl— who will be named Nora Kate— later this month.
UPDATE! On Sunday, Joy announced that their son's name is Gunner James. He weighed in 8 lbs., 14 oz. at birth.
RELATED STORY: First Trailer For Prime Video Docuseries About Duggar Family & IBLP Shows Jill Duggar Dillard & Husband Derick Speaking Out
(Photos: YouTube; TLC; Instagram)