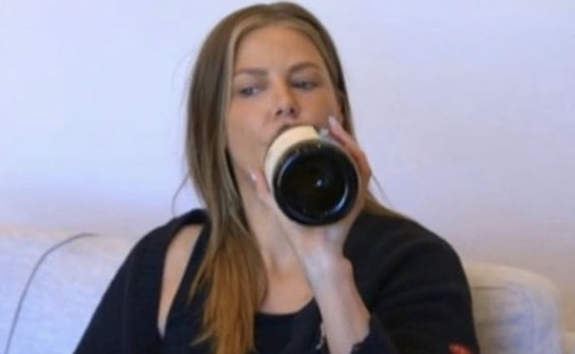 Wednesday marked the finale of the most chaotic and monumental season in Vanderpump Rules history, and unlike a live performance by Tom Sandoval and the Most Extras, we couldn't get enough.
As we gear up for the upcoming 3-Part Season 10 Reunion, The Ashley has broken Sandoval's penis flute– no wait, that was Ariana's friend down the 10 wildest moments from the Season 10 Finale.
Tom Sandoval Gives a List of Reasons Why He Cheated— Except for the Fact that He's a Horny Trashbag of a Person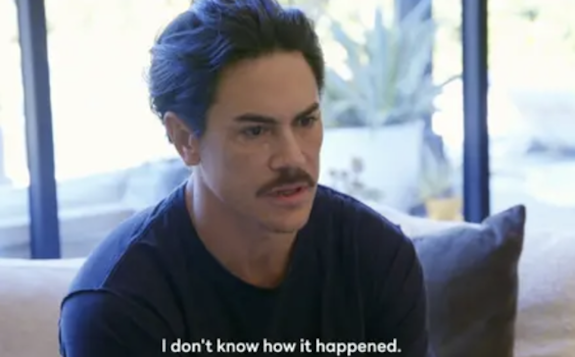 In one of the first scenes from the finale, Tom Sandoval manages to throw out no less than a dozen reasons for why he banged Raquel Leviss for months behind the back of Ariana Madix, his girlfriend of nine years. Even worse? Sandoval rattled off these excuses directly to Ariana's face. Here are a few standouts:
"[Raquel] treats me with f**king respect– something that I wasn't getting here."
"It wasn't about f**king, it was about a connection where we actually, like, were respecting each other and giving each other confidence."
"I don't know how it happened, it just happened."
"We had no sex life. I lost all my mojo."
"Once I turned 40 I was like, 'This can't be the rest of my life.'"
Ariana Madix Delivers a Mic-Drop Moment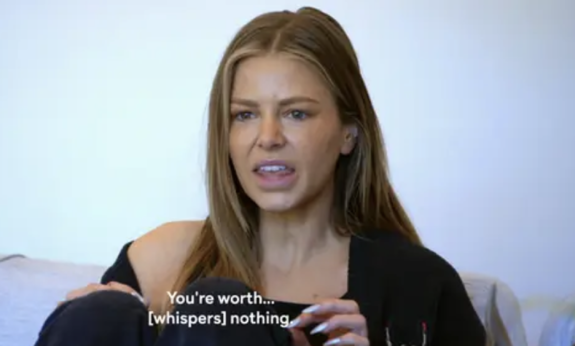 Another wild moment from the finale happened when Ariana delivered an award-worthy diss to the worm with a mustache formerly known as her boyfriend.
"I was ride or f**king die for you, and I had [Raquel's] back as well," Ariana says to Sandoval while trying to wrap her head around the affair. "The fact that she's continued to smile in my face while also smiling on FaceTime with you is one of the most God awful, disgusting things I've ever heard of." (It was here that Sandoval said he was sorry Ariana had to see that…not that he was sorry that he did that.)
" … I regret every moment that I stood up for you, defended you, supported you," she continues. "You're worth nothing and I want you to feel that deep in your soul. I want you to hear those words coming from the mouth of the woman that f**king stood by you and loved you and was ready to build the rest of my life around you. Hear my words and know that that's how I feel about you. I regret ever loving you."
Tom Schwartz Randomly Talks About Man-Eating Crocodiles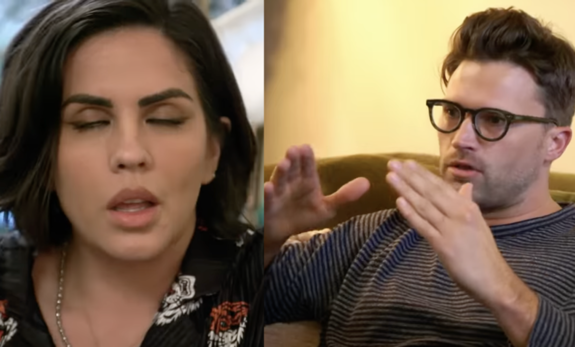 In a (naturally) failed attempt to get her ex-husband Tom Schwartz to come clean about his knowledge of Scandoval, Katie Maloney sits through some classic Schwartz mumbling and misdirect, before ultimately hearing Schwartz lament on the main stressors in his life.
"I got a lot on my mind," Schwartz said. "My health, my wealth, my family, there's f**king man-eating crocodiles in Florida now."
(Mind you, Schwartz currently lives in Los Angeles— far, far away from Florida and the swarm of man-eating crocs that's apparently taking over the Sunshine State. Schwartz's family is from Minnesota, by the way, so they are also safe from the crocodiles.)
"You sound like a country song," Katie replies.
Country singer Maren Morris apparently agreed. After the finale, Maren put Schwartz's words to a country tune and…it's not half bad. (It's almost as catchy as that damn Uber One remix of Scheana Shay's "Good as Gold.")
Maren Morris made a song out of Schwartz's words 😭 It's a bop! #pumprules pic.twitter.com/MwyO0dswNx

— Queens of Bravo (@queensofbravo) May 19, 2023
Sandoval Performs at Lisa Vanderpump's House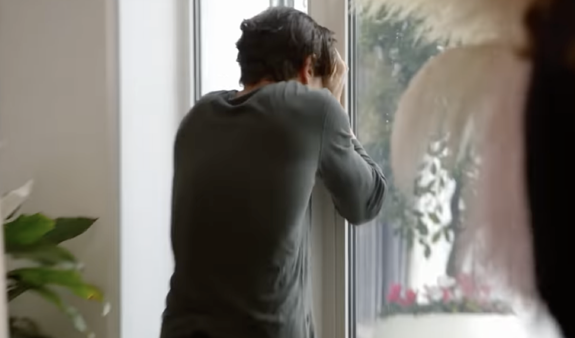 Speaking of crocodile (tears, that is), we're going to have to talk about Sandoval's pitiful attempt to squeeze out some tears for Lisa Vanderpump (and the cameras).
As part of his Apology Tour, Sandoval stops by LVP's house to make more excuses for his behavior and remind everyone why his acting career never took off.
Sandoval begins by telling Lisa he didn't want to hurt Ariana by confessing to his undercover lovers sitch with Raquel because Ariana "has a hard time with trusting people."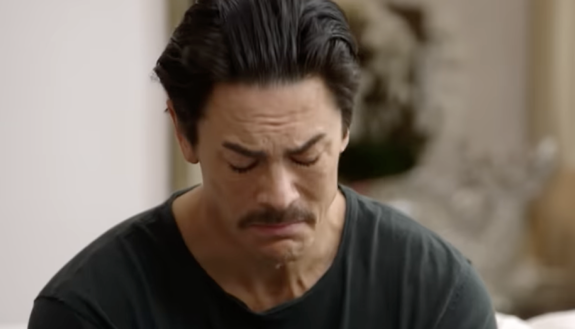 "Well what's she gonna have now?" Lisa responds. "I mean, this is not a trusting place when you're sleeping with one of her best friends."
After feeding Lisa some more lies, Sandoval stands and proceeds to seemingly fake a panic attack–- labored breathing and all.
It's official: this man cannot sing, keep it in his (bedazzled flared) pants, OR act.
James Kennedy Unleashes on Raquel (And Somehow Manages to Work the Phrase "Cocky Cock" Into His Tirade)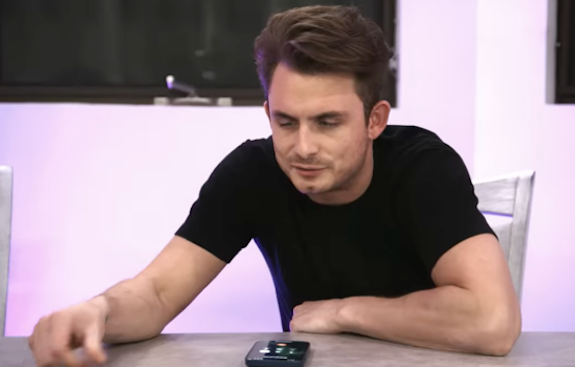 As a friend of Sandoval's and the former fiancé of Raquel, it was only expected that we'd see James Kennedy display some emotions during the finale, and he did not disappoint. Katie Maloney, Lala Kent and Ally Lewber look on as James calls his former fiancée to berate her for her terrible, horrible, no good, very bad choices.
" … You lied to everyone's face, you've done diddly f**ked yourself over and all the people you were building friendships with," James says. "You've literally just like trashed it for, like, Sandoval's little cocky cock. Like, his stinky, 40-year-old cock, like seriously, Raquel?
"You're not the brightest chick," he continues. "Come on now, let's not dillydally around things. I mean, the smartest thing you've ever done was creep around with Tom Sandoval for seven months. BYE!"
Later in his confessional, James doubles down on his statements.
"Judge me all you want," he says. "James Kennedy has to strike back. Honestly, I've been going through a lot of emotions the last couple of days and it was just what I needed. I'm sorry, not sorry."
Sandoval Accidentally Calls Raquel Leviss "Ariana"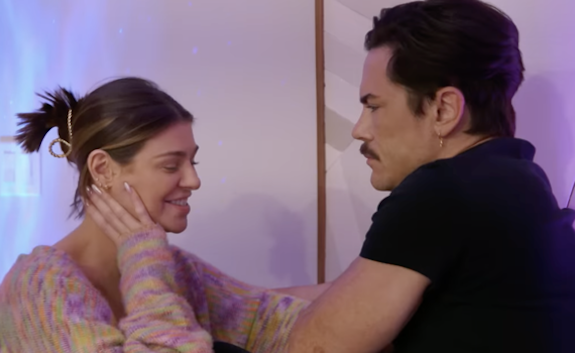 As Sandoval and Raquel make their first on-screen appearance together post-Scandoval— surrounded by galaxy lights, naturally–– Raquel turns on her pageant smile and there it remains, even after Sandoval accidentally calls her "Ariana."
Even more painful than Sandoval's name-slip, viewers then see the toxic twosome exchange "I love you's," after Raquel says it to Sandoval, thinking he had just said it to her. Sandoval tells Raquel he actually said THEY (meaning his family) love you, not I love you. Sandoval goes on to say "I love you" to Raquel anyway, because at this point, why the hell not, ya know?
(It's unknown if this was the first time Raquel and Sandoval had ever exchanged "I love you's," but if it was, it makes things even more cringey.)
Raquel Reveals the Dumb Reason She Hooked Up With Sandoval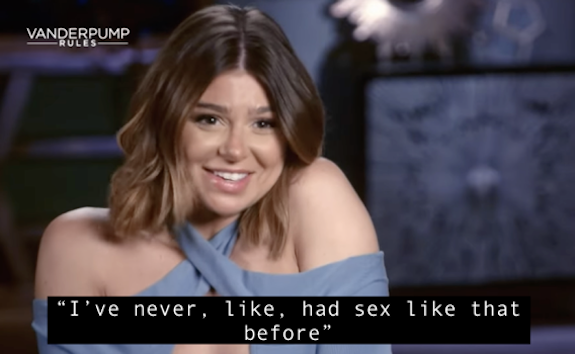 "Why do you think this happened?" a producer asks Raquel in one of her confessionals, to which Raquel proceeds to throw out a very unpageant-like answer.
"I was just so curious to know what it would be like to be physical with someone that you love because I already knew that I loved him as a friend," she says. "… I've never, like, had sex like that before.
"I should have, like, completely removed myself from the situation but I did not have the willpower to not see him," she adds.
Kristen Doute Returns to Light Stuff on Fire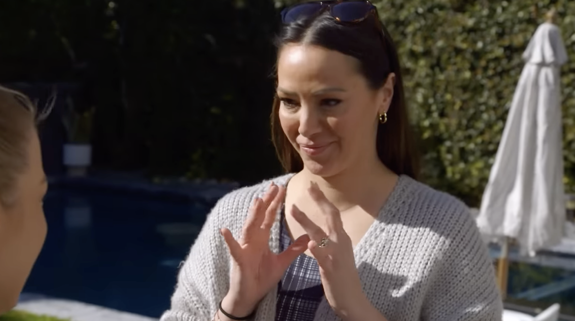 In one of the (very) few positive moments from the finale, Kristen Doute–– former 'VPR' castmember and ex-girlfriend of Sandoval–– returns to the show to comfort Ariana, talk crap about Sandoval and "burn some s**t." (Unfortunately, Kristen and Ariana missed a great opportunity to ignite Sandoval's atrocious wardrobe during this exercise.)
"Ashes to ashes, dust to dust. Life is beautiful, so slay we must," Kristen says to Ariana before going home to shove pins into her Sandoval voodoo doll (probably).
Sandoval Reveals There Was ANOTHER "Other" Woman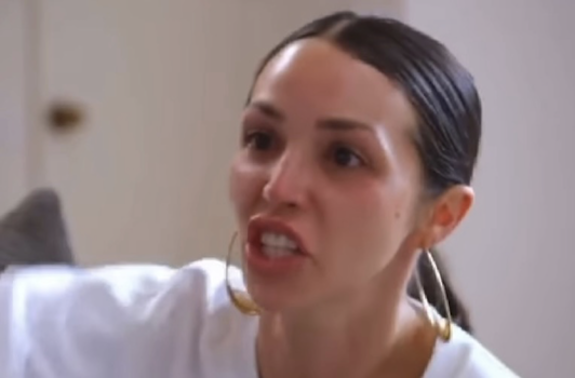 During another stop on his Apology Tour, Sandoval admits to Scheana Shay that he did, in fact, bang "Miami Girl" (and that Ariana knew the truth all along). He then reveals to Scheana that he was unfaithful to Ariana "one other time" (well, two counting Raquel). Sandoval doesn't reveal who this person is, but when pressed by Scheana, he confirms it wasn't "just a random person."
(On her podcast, Scheana recently stated that she suspects Sandoval's other mistress may have been someone who was once in Sandoval's band.)
Scheana Shay Slams Sandoval & Shuts Down His Sad Excuses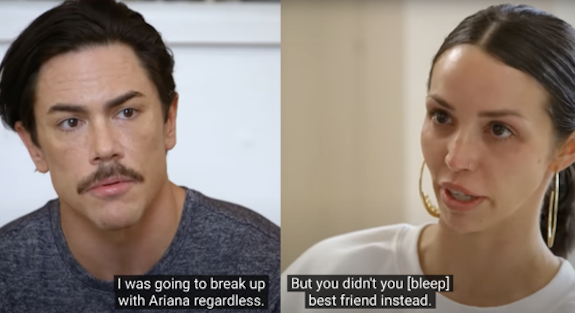 As his disastrous sit-down with Scheana continues, Sandoval insists he and Ariana hadn't been "good" for the last four or five years, to which Scheana asks why he decided to go ahead and purchase a home with her. Sandoval tells Scheana the Valley Village casa was basically a "band-aid" for his and Ariana's relationship and then asks her how he was supposed to end his relationship.
"You be an adult and you have a conversation with her," Scheana says while crying.
Sandoval then claims he couldn't be a decent human honest about things because Ariana "threatened to f**king kill herself" if he left her.
"Then you know what you do, Sandoval? You fly in [Ariana's mom] Tanya, you bring over [her brother] Jeremy, and you have all her f**king friends there ready to rally around her, like we're doing right now," Scheana says. "You literally say, 'I'm leaving, I'm not happy,' and we pick up the pieces that you f**king left! You don't f**k her friend!"
Part 1 of the 'Vanderpump Rules' Season 10 Reunion airs Wednesday, May 24, on Bravo.
RELATED STORY: Randall Emmett Responds to Upcoming Hulu Documentary 'The Randall Scandal: Love, Loathing & Vanderpump'
(Photos: Bravo; Peacock)