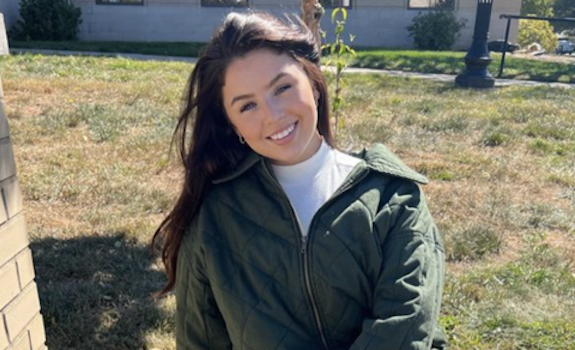 The home of Unexpected star Tyra Boisseau, was tragically destroyed over the weekend as the result of an electrical fire.
Fortunately, Tyra– who is currently 36 weeks pregnant– was not at her house when the fire occurred, nor was her daughter Layla; however, Tyra revealed on social media that she will have to replace everything she owns, as "nothing was able to be saved."
According to Tyra's post, the electrical fire happened while she was at a doctors appointment. She followed up her first post (and photos) with a video in which she walked followers through the damage left behind.
"As many of you probably know by now, yesterday I lost everything," Tyra said in the video. "Not only am I 36 weeks pregnant, getting ready to have another baby, but now I have no belongings or anywhere to bring him home to. It's still so hard to wrap my head around this being my life right now. Luckily, me and my daughter weren't in the house when this happened, and I'm so grateful and thankful that we weren't there."
"Unfortunately, being so prepared for a baby at 36 weeks pregnant, you don't think that you're going to have to replace everything that so many people have helped to get and also worked so hard to get," she continued. "I think I could care less about what I lost myself by my heart aches for not only my daughter, but my unborn baby. So as much as I'm grateful, I really am devastated that we have no home to go to, no belongings."
In a TikTok Live on Sunday, Tyra revealed that she did not have renters insurance for the house.
In the video, Tyra showed her unborn baby's room, which had a closet with baby clothes already hanging up at the time of the fire.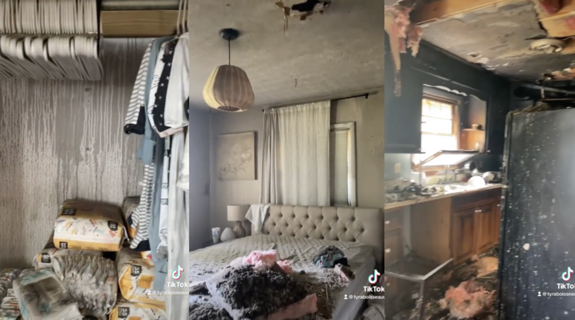 "I know times are really hard on everyone right now but if you feel called to help at all, me and my little family would really appreciate you guys' help," Tyra added, acknowledging the GoFundMe her sister Tierra Boisseau started on her behalf.
As of Tuesday, the fundraiser is less than $2,000 away from the $7,500 goal.
As The Ashley previously reported, Tyra is due June 27. Though Tyra has not confirmed who the father of Baby No. 2 is, it is rumored to be Alex, who also fathered a child with someone else since he and Tyra had Layla.
Since the fire, Tyra has created an Amazon wishlist with things she needs for her and her kids. You can view that here.
RELATED STORY: Anthony Vanelli– Baby Daddy of 'Unexpected' Star Rilah Ferrer– Arrested After Allegedly Stabbing Mom's Boyfriend; Rilah Calls Anthony "A Nut Job"
(Photos: Instagram; TikTok)