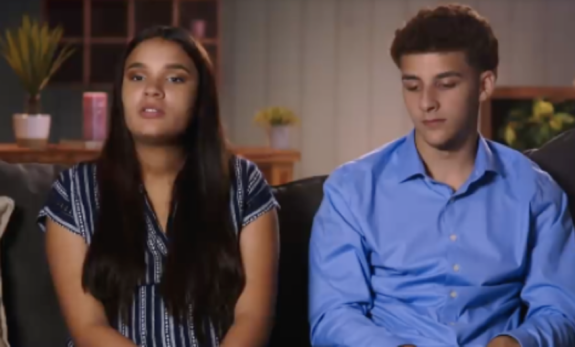 Trigger Warning: This story contains mentions of violence.
Anthony Vanelli–– ex and baby daddy of former Unexpected star Rilah Ferrer–– is behind bars (again) after allegedly stabbing his mom's boyfriend repeatedly with a knife.
Starcasm broke the news that the 22-year-old has been charged with felony aggravated battery using a deadly weapon (with an enhancement for domestic violence), as well as resisting arrest without violence (which is a misdemeanor).
According to the arrest report obtained by Starcasm, Anthony was at his mom Rebecca's house in Florida when he got into a confrontation with her boyfriend. The argument allegedly escalated after Rebecca's boyfriend asked Anthony why he was walking around the house with a knife in his hand, to which Anthony replied, "For my protection."
Rebecca's boyfriend later told police that he and Anthony began to argue about Anthony having a knife, as there were children in the home at the time. As the confrontation turned into a physical altercation, Anthony allegedly stabbed his mom's boyfriend multiple times with the knife, first in the back and then in the chest.
The arrest report states that Anthony left his mom's residence, as his mom's bleeding boyfriend staggered into the garage, where Anthony's sisters were. The girls "rendered aid" to him. When police arrived at the house, the boyfriend was seen holding blankets and towels to his torso (both front and back) in an attempt to apply pressure to the stab wounds.
Anthony's mom later told police that Anthony had just been diagnosed with bipolar and schizophrenia.
Meanwhile, the cops tracked down Anthony, who, after being caught, attempted to escape from law enforcement.
"After being secured by Deputy Parish, Anthony began to run down the sidewalk in an attempt to escape from Deputy Parish. Anthony was quickly apprehended and placed into the rear of a patrol vehicle," the arrest report states.
He was ultimately apprehended and is currently in custody at the John E. Polk Correctional Facility in Sanford, Florida. He is being held on a $15,500 bond and has an arraignment is set for July 5.
According to court documents obtained by The Ashley, if Anthony eventually bonds out, he will be forbidden from contacting his mother's boyfriend or returning to their home (which is where he was living at the time of the alleged crime). He is also forbidden from possessing any weapons, and must wear a GPS monitoring system.
As of press time, though, Anthony is still behind bars.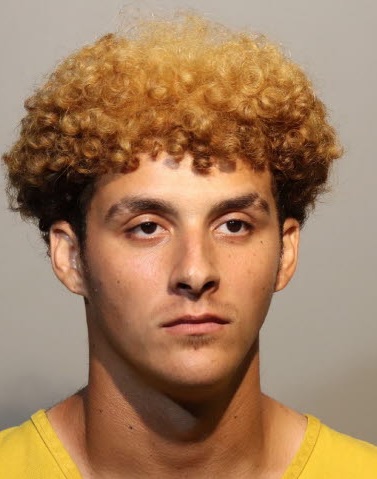 'Unexpected' fans may remember Anthony and Rilah, who share daughter Malayah, from Season 3 of the TLC series. In early 2020, Rilah announced on Twitter that she would not be returning to 'Unexpected' for Season 4, citing the show's editing as a main factor.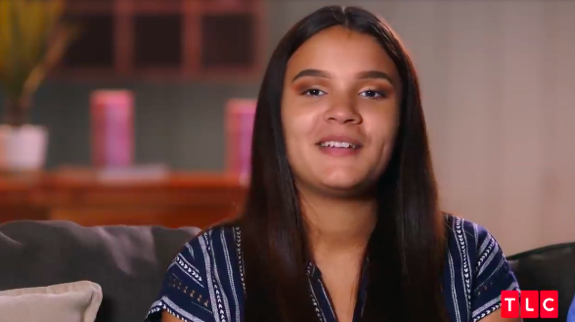 Rilah said although she knew from the beginning that filming 'Unexpected' "wasn't going to be easy," she believed at the time it was "for a good purpose." Those feelings changed, however, after editors allegedly "wasted her time" by filming footage that ultimately did not air on the show.
Rilah's decision to not continue with 'Unexpected' came less than three months after Anthony was arrested for domestic violence against Rilah, according to Starcasm.
(Coincidentally, Anthony's mom's then-boyfriend, Markos Asmat, was also arrested around this time and is currently in prison on a murder charge.)
Anthony ended up behind bars once again in early 2021 after allegedly stealing his grandmother's car and firing a gun at his former stepdad's house. He went on to be arrested yet again that year (in April 2021) for assault with a deadly weapon. Anthony continued to have run-ins with the law in 2022, beginning in February when he was arrested for allegedly tampering with his ankle monitor and attempting to run from a police officer.
Rilah sounded off on Anthony's latest arrest this week in the comment section of a post by @tlc.unexpectedteaa.

"His family was pressing me about me not letting him be around Malayah and I rest my case," she wrote. "He's a nut job and I haven't had my daughter around him in years. Hope his mom feels stupid rn."
Rilah made similar remarks in the comment section of a post by @thetlcunexpected, calling her ex "crazy."
" … Not even out of jail for a year and he's back in," she wrote. " … He will NEVER be around my child."
While responding to some of the comments on the post, Rilah said she didn't care that Anthony "messed up" his relationship with her years ago, as they were both kids and "bound to break up anyways," but she does care about "the fact that he isn't a dad" to their daughter.
Rilah reiterated that Anthony is no longer involved in her (or their daughter's) lives.
" … I have no idea what he does and what goes on in his life, he's far away from me and my family," she wrote.
RELATED STORY: 'Unexpected' Star Tyra Boisseau Confirms She's Expecting Her Second Child; Her Four-Year-Old Accidentally Reveals Baby's Gender
(Photos: TLC; Seminole County Sheriffs Department; Instagram)