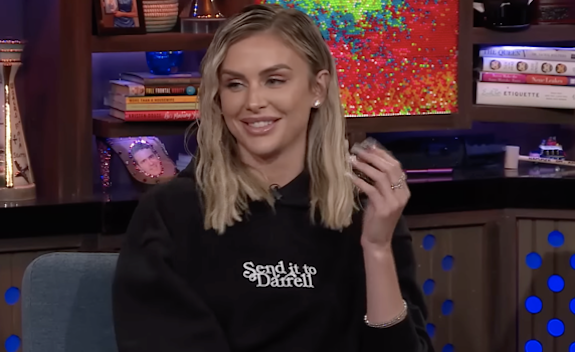 Lala Kent has showed no mercy towards Vanderpump Rules castmates Tom Sandoval and Raquel Leviss since news of the 'Scandoval' broke at the beginning of March; however, Sandoval and Raquel's terrible decision-making has ultimately benefitted the former SUR hostess, (and the rest of the cast) financially speaking.
During Lala's appearance on Watch What Happens Live last week– which immediately followed Part 3 of the 'VPR' Season 10 Reunion– host Andy Cohen noted that Sandoval and Raquel's decision to do "something really stupid" has benefitted not only Ariana Madix–- who is now out of her a toxic relationship and pulling endorsements for everything from batteries to razors (just ask Raquel's birth mom!)– but others in the 'VPR' world, as well.
Andy went on to ask Lala about her new $1.3 million home in Palm Springs–- located directly next-door to Scheana Shay and Brock Davies' new vacay house–- which she reportedly purchased with profits from her "Send it to Darrell" merchandise.
Lala told Andy that she made enough money for her down payment approximately four hours after launching the merch line. In a recent interview with Vanity Fair, Justin Collier, who worked on the line with Lala, talked about the day Lala called him with the idea for the merch line, which she wanted launched immediately.
"From the time she called me to the time it went live was about three hours," he told the magazine, adding that 1,000 units were sold in the first hour the line was live.
As you may recall, Lala's lucrative "Send it to Darrell" line stems from an Instagram Live rant from March 7– just days after the 'Scandoval' came to light. Lala had posted a video after she and several other 'VPR' cast members received letters via email from Raquel's attorney warning them not to share an alleged video between Raquel and Sandoval-– the damning FaceTime recording that Ariana discovered days earlier–- as it had been recorded "illegally without Raquel's knowledge or consent."
In response, Lala fired off at Raquel on social media, criticizing the way in which she and others in the cast were contacted-– by personal email instead of through their respective counsel.
"Raquel, tell your little Mickey Mouse lawyer that if he has stuff to send over, he can send things through my lawyer, same with the rest of my friends and cast, alright?" Lala said. "… I don't wanna see that in the morning, I don't wanna see that ever. Send it to Darrell," she added, referring to her lawyer, Darrell D. Miller.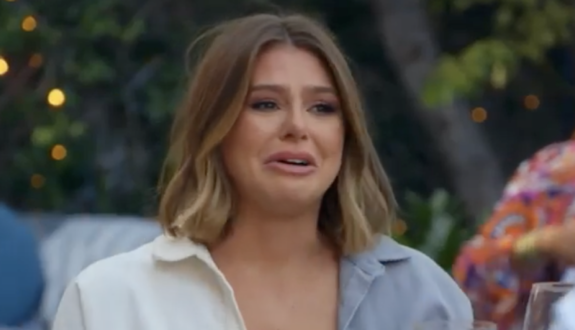 While Lala didn't reveal exactly how much money she has earned from the merch, she said the figure was "pretty mind-blowing." She also confirmed that she got permission from Darrell before launching anything and "he was totally cool with it." (It's unknown if Darrell is taking a cut of the profits; however, Lala did assure Andy she isn't the only one earning dollars off of the Darrell gear.)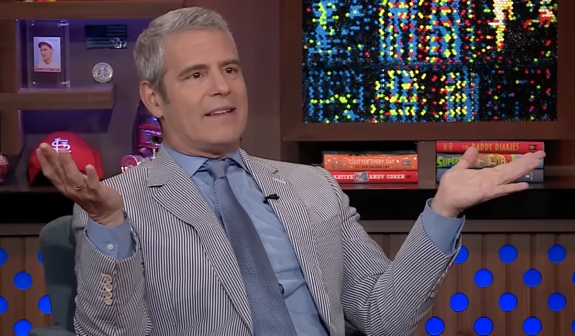 Despite her new home and heftier bank account, Lala won't be thanking Sandoval or Raquel for either of those things any time soon.
"I don't think we should be thanking [Sandoval and Raquel], but at the same time we can't change it so you might as well, you know, capitalize," she said.
Also capitalizing on Sandoval and Raquel's affair is Ariana— the very person who was wronged the most by the Scandoval. Since the scandal broke, Ariana has scored more than 10 brand partnerships and sponsorships with companies such as Raising Canes, Lays, Duracell, Uber One and more.
View this post on Instagram
Ariana— who also snagged a cover story with Glamour— told the magazine that she took nearly every offer that has come her way post-Scandoval so that she— and her family— can be financially set.
"We have no generational wealth in our family," she said. "I want to make enough money to be able to take care of my mom and my brother and any other family members who may or may not need it. I never want to worry about it ever, ever, ever. So I will work as much as possible to not have to."
Ariana has not divulged the exact amount she's made from post-Scandoval deals. However, during the 'VP' Season 10 Reunion, Ariana and her sandwich shop partner, Katie Maloney, revealed that they had already made $200,000 from merch for their yet-to-be-opened eatery.
"People were saying, 'How can we support?' So we launched it early," Ariana told Andy (as Sandoval's eyes bugged out of his head).
(That $200,000 figure was as of late March. According to what Janet Caperna told Vanity Fair last week, sales from the SAH merch line have stayed consistent since the Reunion, so it's likely that figure has doubled in the months since the Reunion was filmed.)
According to The Sun, Ariana has already pocketed about $1 million, thanks to Scandoval.
View this post on Instagram
"Ariana has already gained an extra 500,000 followers on Instagram in the last two months, and brands are now beating down the her door with offers for the star to sell everything from vibrators to fried chicken to her insatiable fans," Daily Mail recently noted.
Even James Kennedy has been able to cash in on his ex-fiancé Raquel's poor decision to sleep with Sandoval (and his "stinky, 40-year-old cocky cock"). Last month James released a limited drop of T-shirts and hats with his now-famous insult to Sandoval: "You're a worm with a mustache!"
View this post on Instagram
Surprisingly, though, the show's newly skyrocketing ratings won't have any affect on the salaries of cast members returning for Season 11.
"There's a pay scale that we've tended to use for tenure," the show's EP Alex Baskin told Us Weekly. "I think that the group knows that it isn't like the ratings necessarily translate into — there aren't riches on the other side, and there's a sort of reality of the business."
RELATED STORY: Raquel Leviss' Birth Mom Slams Ariana Madix on Twitter; Claims Raquel Saved 'Vanderpump Rules' By Boosting Ratings
(Photos: Bravo; Instagram)