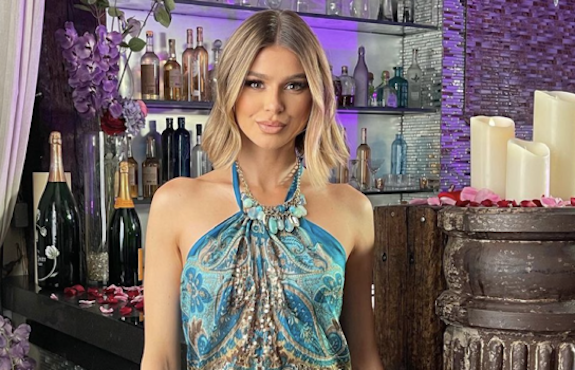 The recent Vanderpump Rules "Scandoval" involving Tom Sandoval, Raquel Leviss and Ariana Madix has taken another turn, and this one may come with legal ramifications, as Raquel has hired a lawyer in attempt to keep a NSFW video of herself from going viral.
As The Ashley told you last week, Sandoval and Ariana, who began dating in 2013, called it quits after it was discovered that Sandoval had engaged in a months-long affair with the couple's mutual friend and co-star Raquel. Ariana reportedly found out about the affair after reading sexually explicit text messages and seeing a damning (and NSFW) recording of a FaceTime call between Sandoval and Raquel– all of which were on Sandoval's phone.
Raquel claims the FaceTime call was recorded without her permission, TMZ reports, and her attorneys have now stepped in to warn others about sharing the footage.
Raquel's attorney's allegedly issued letters to several 'VPR' cast members on Monday, informing them that the recording of their client "was done illegally without Raquel's knowledge or consent."
The attorneys cited a revenge p0rn law in the California penal code outlawing "nonconsensual p0rnography," making it a crime to invade someone's privacy and distribute such material. The letter also reportedly warns cast members that any distribution of the recording–– social media or otherwise–– would be a violation of said-law.
Attorneys have ordered anyone in possession of the recording to delete it from any "manner or method in which the recording may exist"– including cell phones or the cloud.
"This matter should be taken very seriously," the letter concluded.
Page Six reports that after receiving the letter from Raquel's attorney, 'VPR' cast member Lala Kent took to social media to criticize the way in which she and her cast mates were contacted– by personal email instead of through their respective counsel.
"Raquel, tell your little Mickey Mouse lawyer that if he has stuff to send over, he can send things to my lawyer, same with the rest of my friends and cast, alright?" Lala stated in a since-deleted Instagram Story. " … I don't know if you know how this works. I know you're pretty brand new to the game–– didn't last long–– look what you did to your f**king 15 minutes.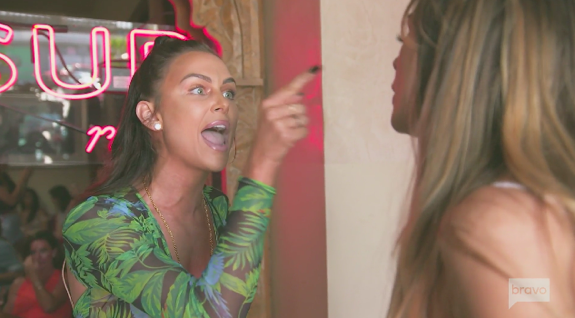 " … I don't want to deal! I have a life going on, I got a little baby to take care of. I don't wanna see that in the morning, I don't wanna see that ever. Send it Darrell," Lala added, referring to entertainment lawyer Darrell D. Miller.
While the letter does not specifically accuse Sandoval of being the one who illegally recorded the video conversation with Raquel, sources who have seen the video told TMZ that he and Raquel are the only two individuals seen on the FaceTime call.
Though Raquel claims the intimate FaceTime call was recorded without her knowledge (presumably by Sandoval) the Tom Sandoval & The MOST Extras singer was photographed by TMZ arriving at Raquel's apartment Monday night.
Sandoval has yet to issue a public apology to Ariana for his actions, though he did break his silence over the weekend to defend his BFF and business partner Tom Schwartz's role in the cheating scandal and urge fans not to take out their anger on his Schwartz & Sandy's business partners and employees.
As for Raquel, she has been virtually MIA on social media since the news of her and Sandoval's affair broke. However, @deuxmoi shared a post over the weekend detailing how Raquel's PR team would be "crafting a narrative that Raquel is also a victim in all of this."
In response to the post, Lala took to social media calling out Raquel for playing "dumb" after insisting the opposite for so long.
Lala on Raquel's PR strategy 😆 #VanderpumpRules pic.twitter.com/psnZjCmEdn

— OnThisDayENT (@OnThisDayENT) March 6, 2023
"But now that all hell has broken loose and [Raquel] lit herself on fire, she wants to lean in on, 'I'm dumb. Everyone else filled my head. I'm the victim.' It's not going to work," Lala said.
RELATED STORY: Tom Sandoval Reportedly Left Ariana Madix Feeling "Gaslit" After Discussing His Affair With 'Vanderpump Rules' Co-Star Raquel Leviss During On-Camera Confrontation
(Photos: Bravo; Instagram; Twitter)