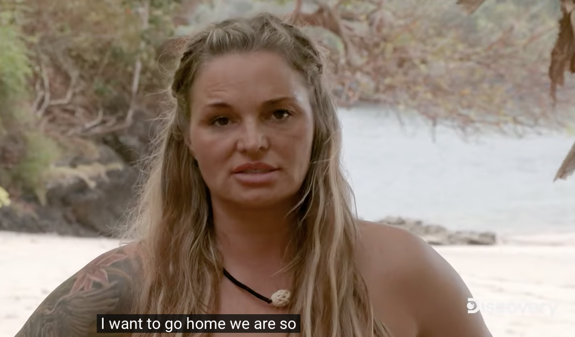 Naked and Afraid…and stranded.
People reports that the latest 'Naked & Afraid' spin-off, Naked & Afraid Castaways, will feature nine adventurers marooned on a remote island hundreds of miles away from civilization, attempting to survive–- and ultimately, escape the island–- without the use of tools or maps….or clothes.
Instead, participants will be forced to rely on wreckage and debris found throughout the island, according to Discovery Channel's recently released trailer for the new series.
"For survival, it's not a question of what I want, it's what I have to do," one castaway says in the trailer.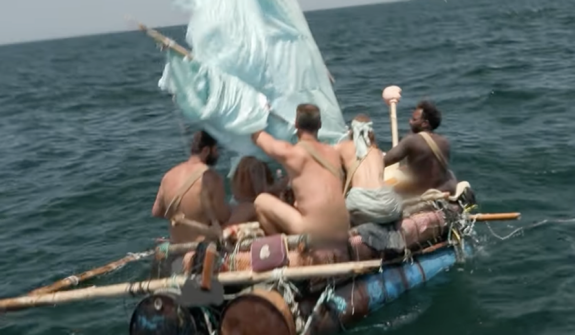 The 'Naked & Afraid Castaways' challenge will begin with the nine contestants being split into teams of three and dropped into ocean, with each team swimming to a different environment on the island where they will officially start their "distinct journeys."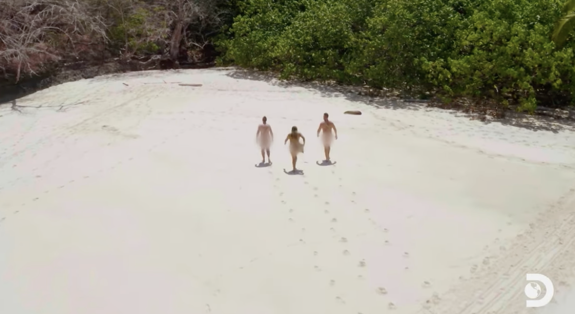 From there, the survivalists will have to reach the finish line using only the wreckage and debris found scattered throughout the island.
The gruesome trailer shows contestants facing an assortment of island creatures along the way–– armadillos, snakes and swarms of bugs, to name a few–– and utilizing their bare hands in place of provided tools.
"This is a whole new ballgame and it is much harder," one castaway says of the 'Castaways' element in the new spin-off.
"We have no idea what we're walking into," another states–- though fortunately for (some of) the survivalists, one group is seen discovering a promising boat wreckage in the trailer.
Contestants are later shown taking on the ocean in a rather sus makeshift raft.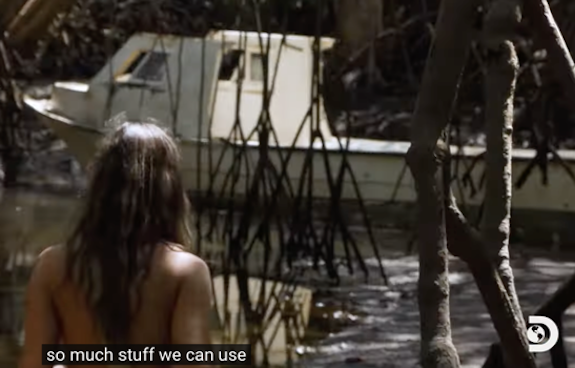 Check out the full 'Naked & Afraid Castaways' cast list below:
– Kerra Bennett of Nashville, Tennessee
– Patrick French of Canterbury, New Hampshire
– Justin Governale of San Antonio, Texas
– Bulent Gurcan of Point Roberts, Washington
– Na'im McKee of Aurora, Colorado
– Candice Mishler of North Phoenix, Arizona
– Andrew Shayde of Lexington, Kentucky
– Heather Smith of Brookeland, Texas
– Rachel Strohl of Oahu, Hawaii
'Naked &Afraid Castaways' premieres Sunday, July 30 on the Discovery Channel. Watch the first trailer below.
RELATED STORY: New Spin-Off 'Naked and Afraid: Last One Standing' Brings 'Naked and Afraid' Legends Together for a "Completely New Type of Challenge"
(Photos: Discovery Channel; YouTube)