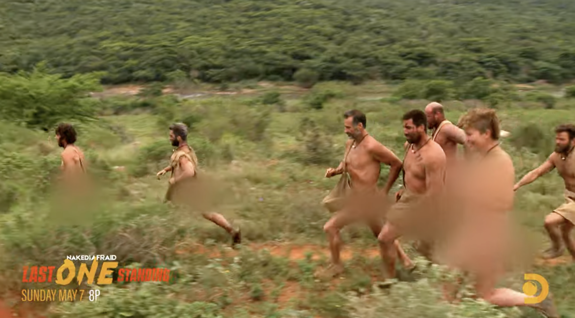 Get ready to watch a crop of competitors battle it out in the buff!
A new series coming to Discovery Channel will feature some of the toughest competitors from Naked and Afraid going head-to-head for the title of Last One Standing, the "first ever perfect 10 Primal Survival Rating" and a $100,000 cash prize.
On Naked and Afraid: Last One Standing, fans of the survivalist series will watch as 12 'Naked and Afraid' legends take on a challenge like never before in South Africa's Oribi Gorge, People reports.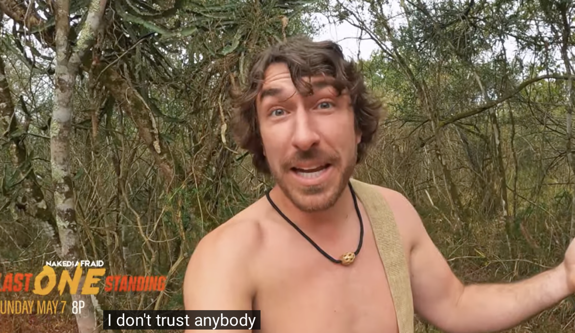 The grueling challenge will take place over a 45-day period, with the first phase consisting of a 21-day competition where the 12 survivalists will work in pairs. This phase also includes a bit of a twist: if an individual taps out early, their partner is also eliminated from the show.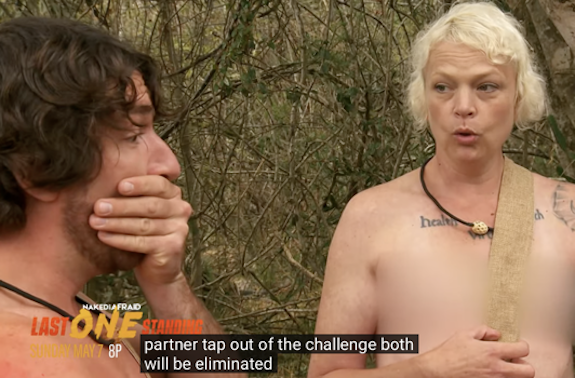 The second phase of the challenge involves the remaining competitors working through a team challenge, alongside and against their teammates. The final phase will put the survivalists through a three-day, "everyone-out-for-themselves fight to the finish."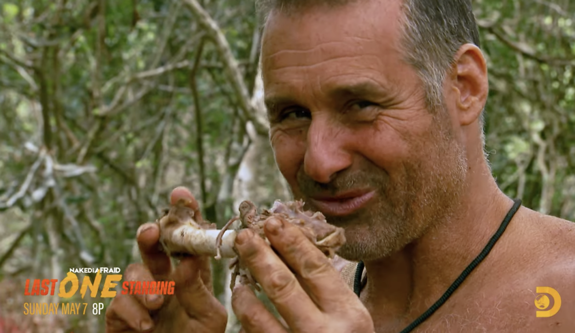 The impressive cast lineup for 'Naked and Afraid: Last One Standing' includes three-time 'Naked and Afraid' survivalist Sarah Bartell; former pro rugby player and military veteran Waz Addy; and Jeff Zausch who appeared on the original show as well as the 'Naked and Afraid: Savages' and 'Naked and Afraid XL' spinoffs. (He's also appeared on USA's Snake in the Grass.)
Decorated Army Veteran Amber Hargrove will also compete in the new series after spending a total of 148 days on 'Naked and Afraid' and becoming the only woman on the show to complete a 60-day challenge. Record-holder Matt Wright will return as well, entering the competition as the participant with the most completed 'Naked and Afraid' days under his belt satchel: 215.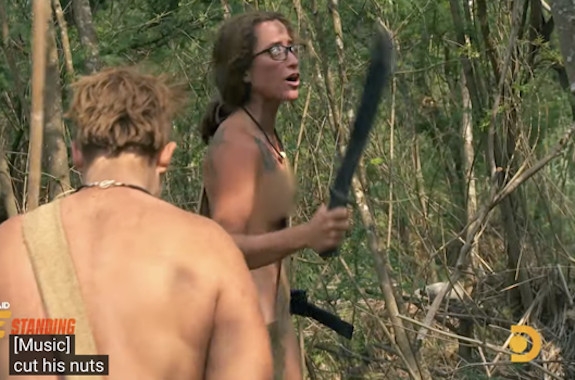 Also competing is six-time survivalist Steven Lee Hall Jr.; survival, evasion, resistance and escape (SERE) specialist Cheeny Plante; and survivalist and 14-day fan challenge competitor Dan Link. The cast also includes Gary Golding, Stacey Osorio, Gwen Grimes and Wes Harper.
'Naked and Afraid: Last One Standing' premieres May 7 on Discovery Channel. Watch the full trailer below.
RELATED STORY: 'Naked and Afraid' Fans Furious After Discovery+ Releases First Trailer for 'Naked and Afraid of Love' Dating Show: "This Totally Ruins the Show!"
(Photos: Discovery Channel; YouTube)