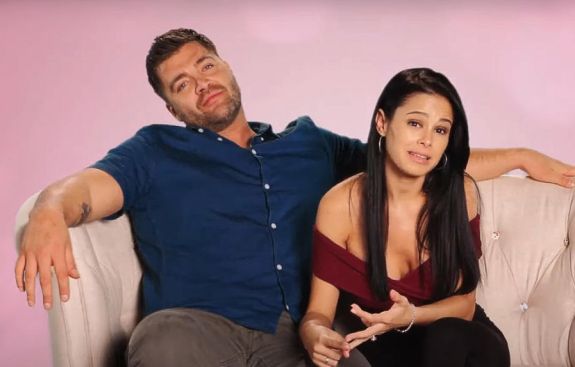 CT Tamburello's divorce just went from bad to downright bitter.
The longtime star of The Challenge took to Instagram Live on Wednesday night to directly address his soon-to-be ex-wife, Lili Solares, blasting her for allegedly living a "secret life" during their marriage, hiding money and finding a new guy to pay her bills.
As The Ashley exclusively reported back in December, Lili— who shares son CJ with CT— is demanding CT pay her handsomely– with both money and property! In court records obtained by The Ashley, Lili demanded that she be given the exclusive use of the Florida home they once shared, a brand new Mercedes Benz truck, five types of alimony and more.
(One of Lili's most eyebrow-raising demands came when she requested that she continue to be the beneficiary on CT's life insurance policy— despite their divorce— so that CT could continue to pay the support to Lilli even if he dies. In his latest Instagram video, CT addressed the life insurance situation.)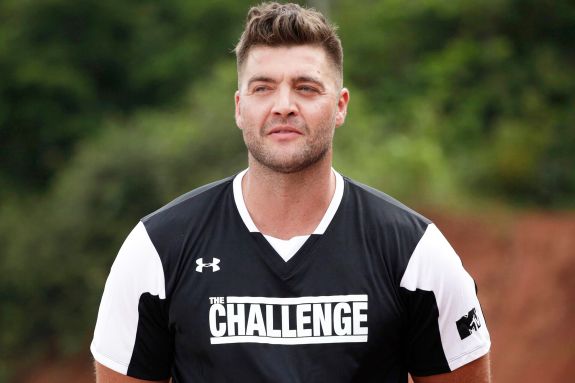 The Ashley can exclusively reveal that Lili has filed to have a judge force CT to sell the home that they once shared so that Lili will get an equal share of the profits from the sale. The couple had been attempting to go through mediation for their divorce, but a mediation report from March 15 declared that Lili and CT had reached an impasse and were not able to come to an agreement on the terms of their divorce.
Lili's motion will be addressed in a Zoom hearing on April 26.
In December, Lili and CT had agreed that Lili would move out of the home they shared and into a rental property (which CT had to pay the $7200 deposit for). CT would then have exclusive use of the home, after Lili removed her stuff.
In his now-deleted video, CT— who was the one who filed for divorce from Lili— said he's tired of "getting dragged" by Lili. He went on to expose plenty of tea on Lili.
Here, The Ashley will try to break down all that's happened in the CT/Lili divorce drama in the last few weeks.
CT said in the Instagram Live video that he gave Lili everything she wanted during their marriage.
"I can honestly say I've given you everything you asked for, including this divorce. Why am I getting dragged? Defamation," he said. "I'm supposed to not saying nothing or it's gonna get used against [me] in the court? What about this? What the f**k did I ever do?!"
CT also accused Lili of hiding money, something he says he allegedly just discovered. He also claimed that Lili's been in a relationship with a man who has been paying all her bills.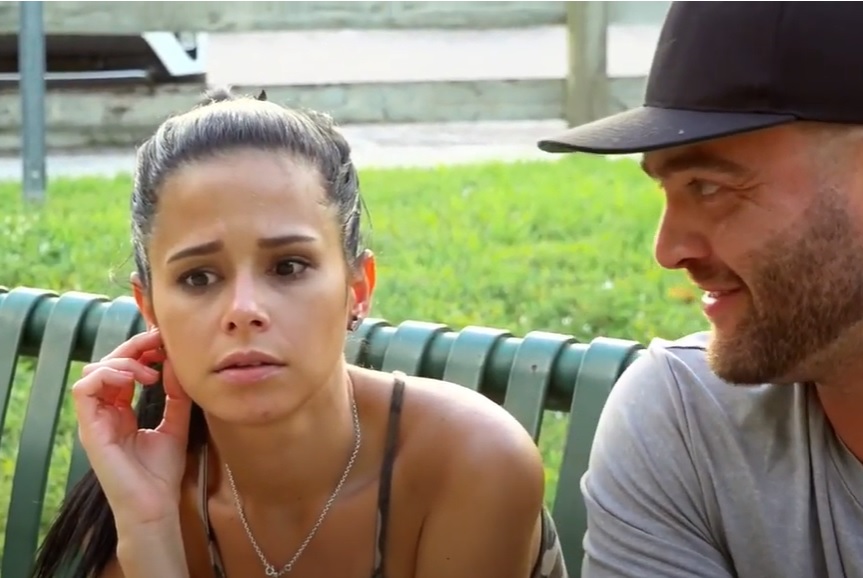 "You've been living a secret life…You've been hiding money. Where's all your money?" CT asked in the video. "You've been dating a f**king stripper from 'Magic Mike.' And this is the guy who's been paying all your bills for your new place now, because you ain't working. You ain't got a job. You don't got a car because you almost killed yourself."
"The judge said no, you ain't getting any more money, because you're a f**king mess," he added.
CT also addressed the failed mediation, telling Lili, "Whatever you want, take. Take it all. You asked for this [divorce]. No one's stopping you. Go away. Why are you still here?"
CT went on to cover some of the other things that Lili has asked for (which The Ashley told you about in December), including the house, full custody of CJ and the infamous life insurance policy requests.
"I didn't even know I had a life insurance policy!" CT said.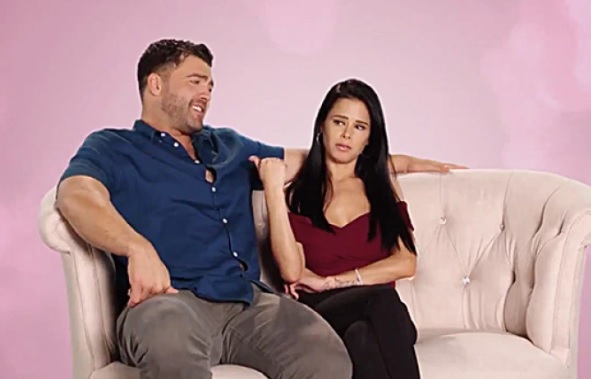 The Ashley can reveal that on Thursday (the same day CT posted his rant on Instagram), Lili's lawyer served CT's attorney with several subpoenas for financial records from financial institutions and others.
"Next thing I know I'm hemorrhaging [money] for the next however many months. I'm paying for everything," CT said.
CT then told his followers about how he found out that Lili had allegedly been making way more money than she had led everyone to believe.
As The Ashley previously reported, Lili claimed in early court docs that she was "without sufficient funds with which to support herself without" financial assistance from CT.
"The parties enjoy a very comfortable lifestyle in which the Husband is more than
capable of supporting on a temporary basis during the divorce proceedings," Lili claimed in her request for financial assistance. "The Wife… is without sufficient funds to support her basic needs and will be severely prejudiced if she is not awarded temporary alimony."
CT claims he found out from the court mediator that Lili had allegedly been bringing in $70,000 a year.
"The mediator was like, 'Oh, she's not going to get alimony because she's been making $70,000' and I was like, 'How much?!' [He was like], 'Oh you didn't know?' No I didn't know! She didn't pay one f**king bill…where's all the money?
"It wasn't until we got the financial statements [we had to submit] we realized that me and CJ were her secret life!" CT continued.
View this post on Instagram
CT then addressed the fact that he feels guilty, because Lili allegedly did something similar to her ex-husband, whom she was still with when she got together with CT and got pregnant by him.
"What she's doing to me with this new guy [she's allegedly with], is the same thing I did to her first husband," CT said.
As The Ashley has previously reported, Lili filed in January 2018 to have the court confirm that CT was CJ's father. This was necessary because Lili became pregnant with CT's child while she was still married to her first husband. Her first marriage lasted from November 2013-July 2015. Her first husband filed for a divorce in May 2015, stating that their marriage was "irretrievably broken." He listed their date of separation as March 2015.
Lili and CT's son, CJ, was born in January 2016– about 9.5 months after Lili's first husband claims he and Lili separated. It was eventually proven that CT is, indeed, CJ's father, though.
CT seemed to be remorseful for being part of what happened to Lili's first husband.
"I didn't know. I really didn't know. She told me her ex-fiancé was cheating on her. I didn't know she was still married," he said. "She was pregnant with my child while she was still married to him. Poor guy."
He then offered some words of advice for Lili's alleged new boyfriend.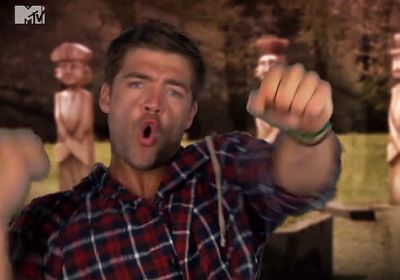 "This guy right now, he's doing the same thing. This guy probably thinks I'm the biggest piece of s**t," CT said. "Little does he know that my son tells me every day, 'Dad, I wish I could live with you because it's uncomfortable at Mom's place.'"
CT claimed that CJ tells him that Lili doesn't let him come out of his room when she has "friends" over.
"He knows it's more than a friend. She doesn't work. She doesn't have a job. She doesn't have a car," CT said before suggesting that Lili's new "dude" is paying about $5,000 a month for Lili's expenses.
"She doesn't have a job. You've got some random dude?" CT continued.
CT then said that he believes Lili and her alleged new man had been building their relationship for a long time behind CT's back, most likely while he was away appearing on back-to-back seasons of 'The Challenge.' (CT won the "Double Agents" season and the following season, "Spies, Lies & Allies" in 2021.)
"After I cashed out back-to-back, boom, I'm home now. I did everything I said I was going to do and I did it faster than I said I was gonna do it and more," he said, before implying that his 'Challenge' days may be behind him. "Now I'm gonna stay home and work on my sweatpants collection and be a stay-at-home dad…with the salt-n-pepper hair [like] George Clooney or Sean Connery…that was the jam. That's what you asked for."
CT became emotional when he talked about the demise of his marriage to Lili.
View this post on Instagram
"Fight for me. I got tired being the only one fighting for it," he said. "…But that's what you wanted. You wanted to chase me out of the door and say that I left, because you were already living a secret life.
"You've got a lot of nerve telling me to be [a better parent] when you can't even afford to put food on your table," CT added.
Before CT deleted the video, Lili offered her own thoughts on what CT had said.
"You are officially crazy!" Lili wrote in a comment on the now-deleted post. "The fact that you take the time to call me and 'try to be in the same page' and then you come here and play victim after all the s**t you have done. Then you say, 'I wish you would come home already.'
"You are such a narcissist. Keeping trying whatever you want," she continued. "I won't go down to your level. I have not attacked you and you continue to do so. Grow up man. You are acting like a child."
In addition to the Zoom hearing scheduled later this month to discuss the sale of the house, CT and Lili are also scheduled to meet in court for a hearing to discuss Lili's urgent motion for financial relief from CT. That hearing is scheduled for June 8.
RELATED STORY: CT Tamburello's Wife Lilli Solares Responds to His Divorce Filing: Demands 'The Challenge' Star Pay Her 5 Types of Alimony & Give Her Their Home (Exclusive Details!)
(Photos: MTV; Instagram)