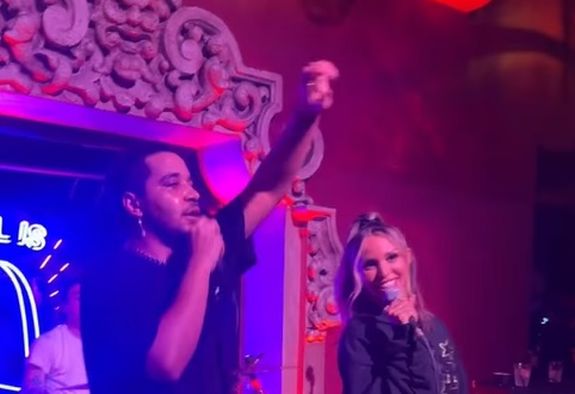 Scheana Shay's song, "Good As Gold" has been remixed, "Screamo"-style.
No, this is not the set-up of a Saturday Night Live skit. It actually happened.
The Vanderpump Rules star debuted the new "Screamo" (which is a combo of screaming/hardcore music and emo, by the way) version of her 2013 song on Friday at the Avalon nightclub in Hollywood. Video of Scheana taking the stage with The 27s was posted by her 'VP' co-star Lala Kent and other attendees.
(Scheana, Katie Maloney and Ariana Madix co-hosted "Emo Night," with the DJ introducing Ariana at one point as having had "the most brutal breakup of all-time." As 'VP' fans know, Ariana recently split from her worm-with-a-mustache life partner, Tom Sandoval, after it was discovered that Sandoval was cheating on Ariana with Ariana's close friend Raquel Leviss.)
Anyway, in the video posted, Scheana doesn't appear to contribute too much of the "Screamo" vocals to her new remix. (That came courtesy of The 27's vocalist Landis Daniels.)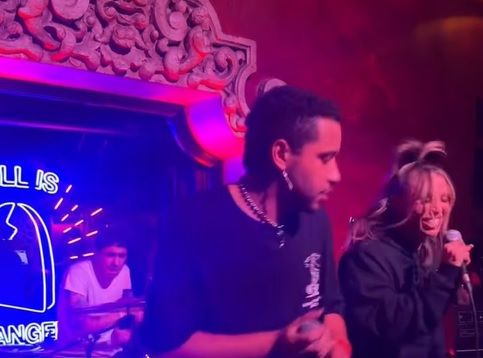 She did, however, dance around in gold boots and a "Good as Gold" hoodie, and contribute the "rap" part of the song. (The scene was filmed for the upcoming 11th season of 'Vanderpump Rules.')
In a recent episode of her Scheananigans podcast, Scheana talked about recording the new version of her song, adding that she re-recorded the rap part for this version, doing the line "Let's have a good time" in Screamo style.
View this post on Instagram
"I'm so excited. I'm in the studio with boys from The 27s," Scheana wrote in an Instagram Story on Thursday. "Tomorrow night, if you're coming to Emo Nite, you're going to hear our new 'Good as Gold' song. We got the emo-screamo version. I'm so stoked. Oh my god, I can't wait for y'all to hear it."
Scheana has been milking "Good As Gold" for all its worth in recent months. As 'VP' fans saw, Scheana— along with Lala and Ariana— recorded a remix for Uber One, which was used in a commercial that played frequently during the "Scandoval" episodes of 'Vanderpump Rules' Season 10.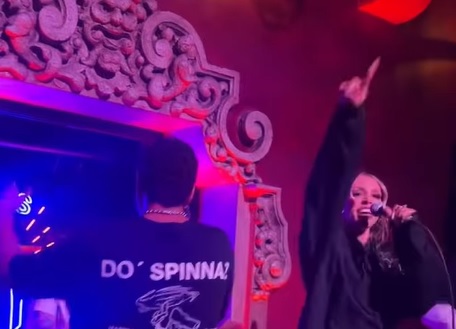 If you feel like you need to experience the Screamo version of 'Good As Gold' for yourself, you can check it out via the recorded videos below.
RELATED STORY: End on An Era: Lisa Vanderpump &'Vanderpump Rules' Cast Bid Farewell to Lisa's West Hollywood Restaurant Pump
(Photos: Instagram)