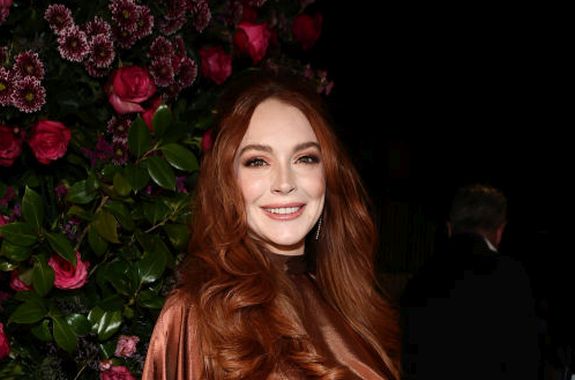 LiLo is a mom!
Lindsay Lohan has welcomed her first child, the actress' rep confirmed to People on Monday. The star of MTV's Lindsay Lohan's Beach Club and her husband Bader Shammas have not yet released the exact date the baby boy was born, but Lindsay's rep confirmed that both the baby and Lindsay are doing well after the birth, which took place in Dubai.
The rep also confirmed the baby boy's unique moniker: Luai.
"Lindsay Lohan and her Financier husband, Bader Shammas, welcomed a beautiful, healthy son named Luai. The family is over the moon in love," the rep told the magazine.
View this post on Instagram
Luai is a Muslim name meaning "strong" or "steady" (according to MuslimNames.com). It is pronounced "Loo-eye."
Lindsay– who has been living in Dubai for years—announced her pregnancy in March, right before she and Bader celebrated their one-year wedding anniversary.
View this post on Instagram
In June, Lindsay spoke with Allure about how excited she was to become a mother.
"I can't wait to see what the feeling is and what it's like to just be a mom," she said. "Happy tears. That's just who I am. Though now, it's probably baby emotion. It's overwhelming in a good way."
Lindsay recently posted a photo of her baby bump to Instagram to promote her new nursery line with Nestig.
View this post on Instagram