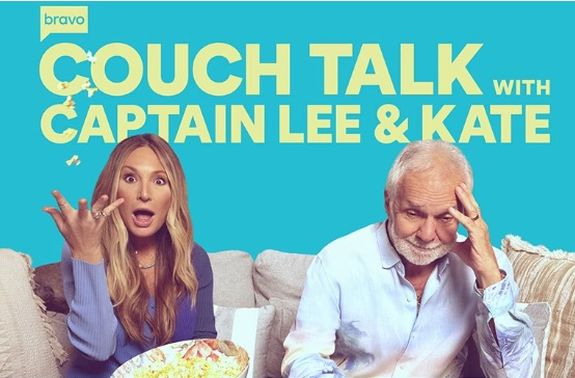 Below Deck fans rejoice: former chief stew Kate Chastain and her pal Captain Lee Rosbach are teaming up to offer their thoughts on a variety of Bravo shows!
The two fan faves are slated to host a weekly series called Couch Talk with Captain Lee & Kate, during which they will discuss key moments from the week's Bravo shows.
During each 30-minute episode, Kate and Captain Lee will give a breakdown of shows including Project Runway, Luann & Sonja: Welcome to Crappie Lake and other 'Below Deck' shows.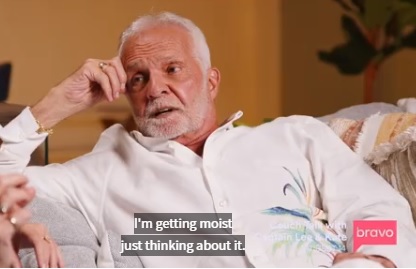 According to Kate, Captain Lee is well-versed in many of the network's shows.
"Captain Lee's very surprising with what he has opinions on in the Bravo universe. For example, he used to love Don't Be Tardy —- I did not see that one coming, but he loved it," Kate recently told E! News.
"He surprisingly did have passionate thoughts about Scandoval. He said that Sandoval the was poor man's Johnny Depp and I was like, 'Look at you Captain Lee with your finger on the pulse of pop culture.' It's hilarious."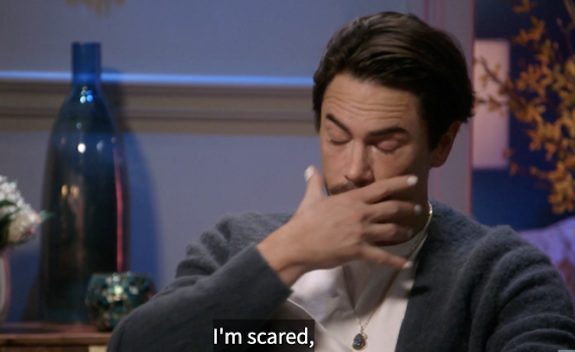 Kate quit 'Below Deck' after a particularly rough Season 7 with the "Brü Crew" that consisted of Ashton Pienaar, Brian de Saint Pern, Tanner Sterback, and Kevin Dobson. During an intense fight with Ashton while in Thailand, Kate found herself trapped in a van with the very angry bosun who proceeded to punch the glass window.
In a previous episode, Ashton kissed Kate without her permission even though she clearly didn't want to. Kate also got into it with Kevin, who angrily kicked sand in her face while she was sitting down.
"It just got to a point where I felt like the people I was working with were too disrespectful and too much, and I wanted to be out of that situation," Kate explained to Bravo after she quit.
While Kate left the show on her own accord, Captain Lee did not. After Season 10, he revealed to the Sun Sentinel, "I did not quit. I did not retire. I was just not invited back. I guess I can see their point of view. They really couldn't get a straight answer from anyone on how my health was."
As previously reported by The Ashley, Captain Lee had to leave Season 10 early because of his health issues. He ended up coming back and finishing out the season but news broke that he wasn't coming back for Season 11.
'Couch Talk with Captain Lee & Kate' will premiere on August 14 at 10 p.m. on Bravo. Watch the sneak peek video below!
View this post on Instagram
RELATED STORY: Captain Sandy Yawn Weighs In On Captain Lee Rosbach Not Being Asked to Return to 'Below Deck' For Season 11