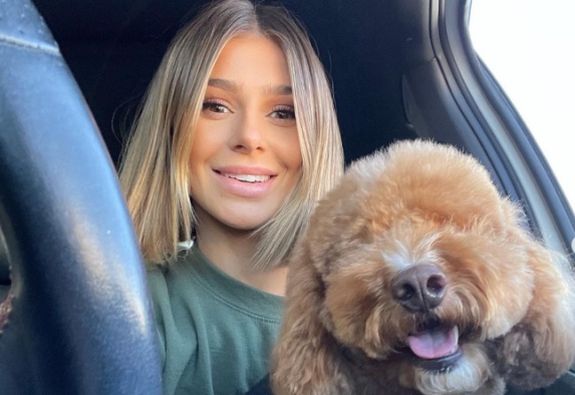 Last month, Vanderpump Rules fans were, um, barking all over The Internet after a story hit TMZ stating that Rachel Leviss had abandoned her once-beloved dog, Graham, at a shelter before she headed to an Arizona mental health treatment center. Rachel's mom later released a statement denying that Rachel ditched her dog, and the Goldendoodle eventually ended up in the care of Rachel's former fiancé, James Kennedy.
During Part 3 of her interview for Bethenny Frankel's Just B podcast, Rachel finally told her side of the story about what happened to Graham, also revealing why she was horrified to learn that Graham had been given to James. The disgraced 'Vanderpump Rules' star also says she's sickened that Lisa Vanderpump and other cast members have used Graham as "bait" to get Rachel to come back to film for the show's 11th season.
Rachel told Bethenny that, as her mother had previously told the press, Graham had to be rehomed due to his constant biting. He reportedly bit Rachel's mom severely when she was babysitting the dog while Rachel went to The Meadows treatment facility.
"Graham, he has a history of aggression, and he's bitten me really hard, he's bitten other people," Rachel said. "I already was considering getting a foster family [for him] before going into The Meadows and trying it out, but my dog Graham bit my mom's hand down to the bone. It was so bad she couldn't even get stitches."
At the time of the bite, Rachel was already at the treatment facility.
"I had the decision to either leave The Meadows and go back and take care of my dog, or try to get him rehomed and finish out my treatment because I knew I had more to work on. So I chose myself."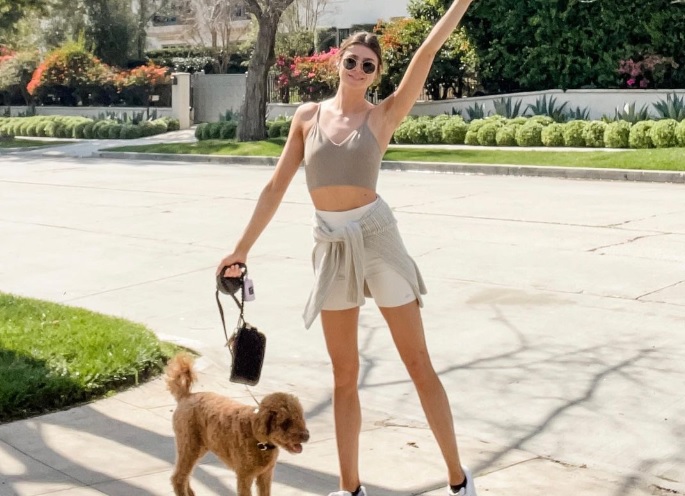 The original story stated that Rachel dropped Graham off at a shelter and that Lisa Vanderpump and her Vanderpump Dog Foundation got alerted to Graham's situation and worked out the reunion with James and the pooch. According to Rachel, that never happened.
"We researched a breed-specific dog rescue and they took him in, [despite] his biting behavior. Bottom line, he couldn't get rehomed [due to his biting]," Rachel said, adding that the rescue then reached out to Lisa Vanderpump to ask for a donation for Graham's upkeep after they saw via his microchip that Graham belonged to Rachel.
"It was supposed to be a confidential, anonymous [situation] because it was nobody else's business," she added.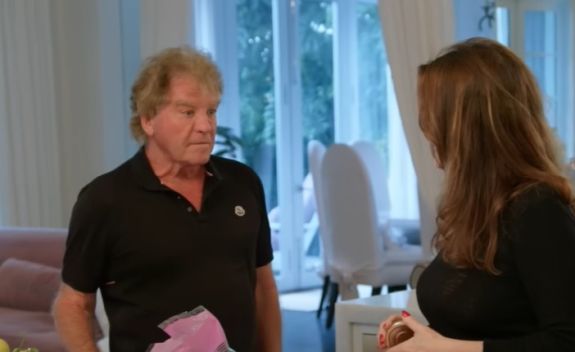 Rachel said she had no idea that Graham had been given to James until she saw photos of the dog in Lake Tahoe, where the 'VP' cast had been filming.
"To my surprise, people were like, 'Oh my God, Graham's filming in Tahoe?' and I thought it was a joke at first. And my heart dropped to my stomach. I was like, 'No!'
"Immediately, my mom called the foster that was working with Graham, and she said, 'Oh it's so lovely, Lisa adopted him!' And we were like, 'What?!'
View this post on Instagram
According to Rachel, James– who seemed thrilled to have Graham back in his life and vowed to take of the pooch "forever"— should not have Graham, as he is partially to blame for Graham's biting habit.
"There's a reason why I didn't want James to have Graham. He doesn't have dog experience and he's part of the reason why Graham is a biter," she said. "James would encourage Graham to bite his hands, hard, and he liked that sensation so of course that trained Graham to be a biter."
Rachel also said that Graham was used by Lisa & Co. as a way to make people hate Rachel more and as a way to get Rachel to come back to film for 'Vanderpump Rules' Season 11, something she has no interest in doing.
"It's just so sick that they're using Graham as a part of this storyline, and to further this villain narrative of mine," she said. "So now the narrative is that I dumped my dog at a shelter and he was hours away from being euthanized. And that's not true."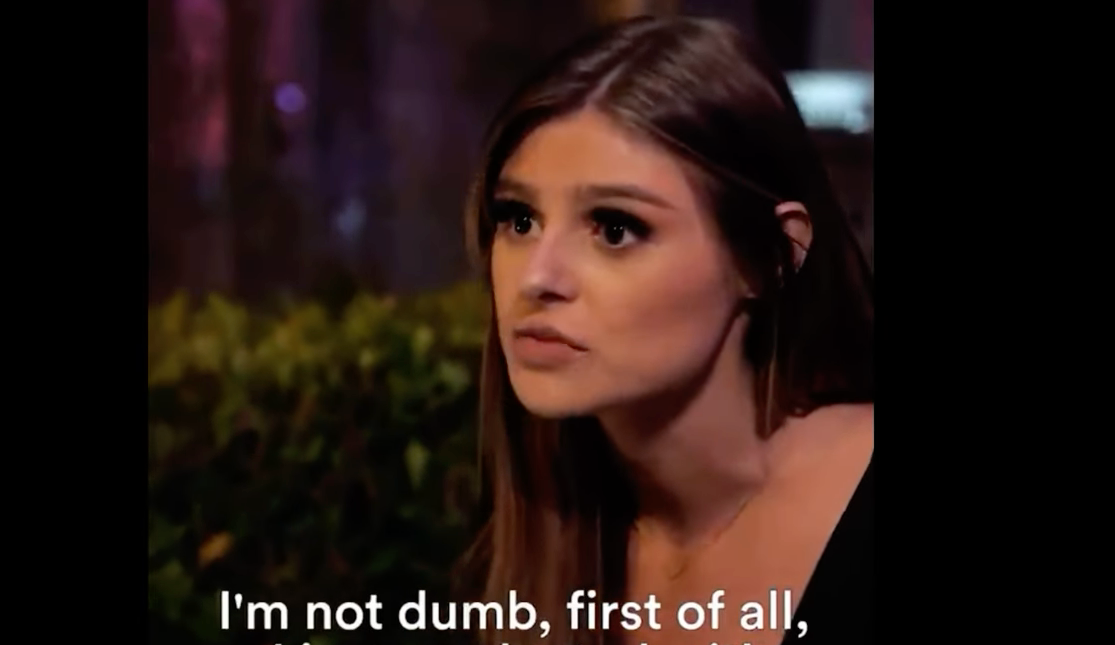 Rachel told Bethenny that she actually spoke to Lisa Vanderpump about Graham being with James, only to have Lisa try to use situation to get Rachel to film for the show.
"I reached out to Lisa and I told her my concerns about Graham being in the care of James Kennedy," Rachel said. "And I got a phone call from her and I answered and explained that James isn't a fit dog-parent and she just was talking about the potential scenes we could film together.
"She's like, 'Just come back for one final interview. You can come to Villa Rosa, you can apologize for leaving and disappearing.' And she didn't ask me how I was. She didn't ask me what I've been dealing with since the last time she saw me at the Reunion. And she almost got me back, because I did want to share my side of the story, and there was this fire lit beneath me, because Graham was being used as a pawn in all of this.
"I really do feel like he was bait to get me back [on the show]," Rachel added.
Since James has taken custody of Graham, he has renamed the dog "Hippie."
View this post on Instagram
James and Lisa have yet to comment publicly on Rachel's statements regarding Graham.
You can listen to Part 3 of Rachel's interview with Bethenny below!
RELATED STORY: 'Vanderpump Rules' Star Raquel Leviss' Mom Denies Rachel Ditched Her Dog Graham At A Shelter; Confirms Vanderpump Dogs Rescue Helped Reunite Graham with James Kennedy