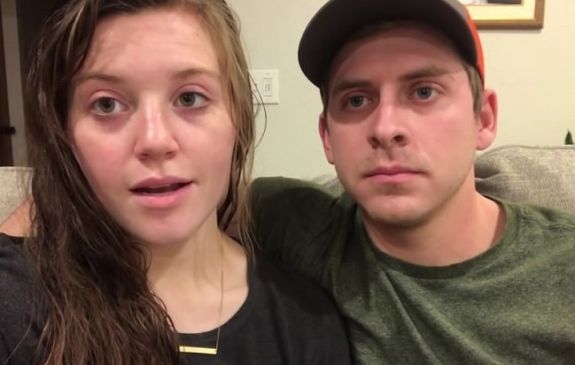 Jill Duggar Dillard's new tell-all book, Counting the Cost, is stirring up plenty of controversy for the Duggar Family, as well as the Institute of Basic Life Principles (IBLP)— the religious group the famous family belongs to.
While nearly all of the Duggars have stayed silent on Jill's book, her little sister Joy Duggar Forsyth and Joy's husband Austin Forsyth recently released a new video in which they talk about Jill's book, as well as where they stand in the IBLP.
Below, The Ashley has recapped the most-interesting parts of the video for you!
On if they plan on reading Jill's book: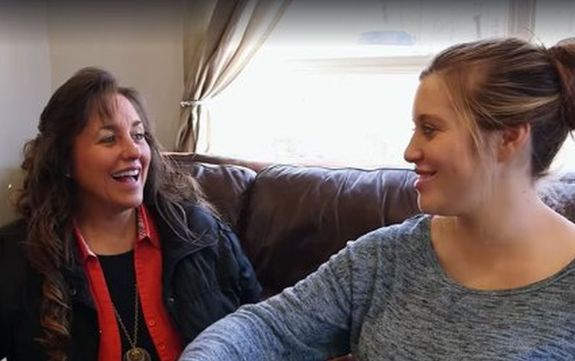 Jill's new tell-all— which was released last week— has been getting a lot of attention from the press, but very little from the Duggar Family. Aside from Jinger Duggar Vuolo and her husband Jeremy Vuolo— who praised Jill and voiced their support during a recent TV show interview— none of Jill's other siblings have spoken publicly about the book.
Joy and Austin were asked in the Q&A if they plan to read Counting the Cost.
"I will read Jill's book," Joy answered, with Austin chiming in that he plans to read it, too.
"I read Jinger's book [Becoming Free Indeed], I'll read Jill's book," Joy said.
"If your family member wrote a book about your family, would you read it?" Austin asked the video's viewers. "Duh."
"I'm gonna read it…I want to know what it's about. I want to know what she has to say," Joy added. "Of course."
Whether or not Joy– who was basically raised by Jill as one of her "buddies"— is on good terms with Jill currently is unknown.
View this post on Instagram
In a recent interview with Salon, Jill stated that she plans on giving her family "space" following the release of her book.
"Right now is one of those seasons that are very hard," she said. "Even though I'm excited about my book launch, it's hard because a lot of what I talk about in my story is very personal, and it's a lot about people that I love. And I do love my family….I do want that to be apparent that I still love them."
On whether or not they're members of the IBLP:
When asked if he and Joy are still part of the IBLP, Austin insisted that they "never were" members of the group after he and Joy got married.
"We started distancing ourselves from those functions," Austin said, adding that— even before he and Joy got hitched in 2017— they had already decided they didn't want to be associated with the controversial religious organization that Austin and Joy had both grown up in.
"We'd always talked about– when we were dating— that we weren't gonna use their literature or stuff like that," Austin said. "So just kind of distanced ourselves."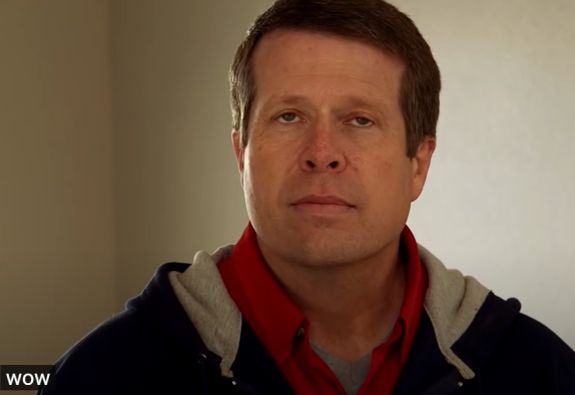 Joy— who was looking down and somewhat uncomfortable while Austin answered the question— then added that they wanted to "have our own relationship with the Lord."
On having more babies:
While Joy and Austin vowed to "have as many children as God gave them" when they got hitched during a 2017 episode of 'Counting On,' the couple has apparently changed their mind a bit. During their YouTube Q&A, Joy said she and Austin still "don't know exactly" how many blessings Joy will shoot out; however, with every kid they have, the amount they want lessens.
"I don't feel done [having kids] yet," Joy— who already shares three kids with Austin. "We've always, like, said four or five…[but] with each kid the number's gotten smaller."
Joy and Austin said that, like other parents they admire, they plan to keep procreating until they both feel at "peace" with the number of youngins they have.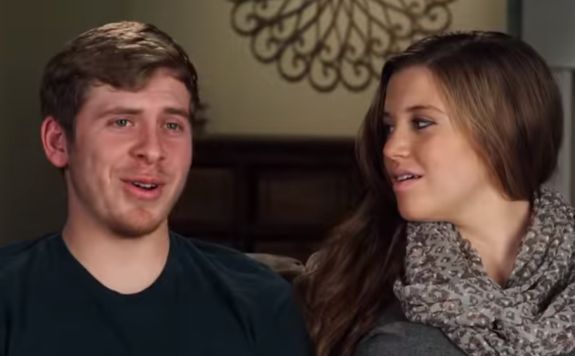 "I think that's our plan," Joy said. "We're just gonna keep going…"
"We both are very open to having another one," Austin interjected. "And then, after that, we'll just have to see."
RELATED STORY: Jill Dillard Claims Her Dad Jim Bob Duggar Sent Her Siblings To Harass Her For Standing Up to Him; Says Her Dad Made Them Pick a Side
(Photos: YouTube; TLC; Instagram)