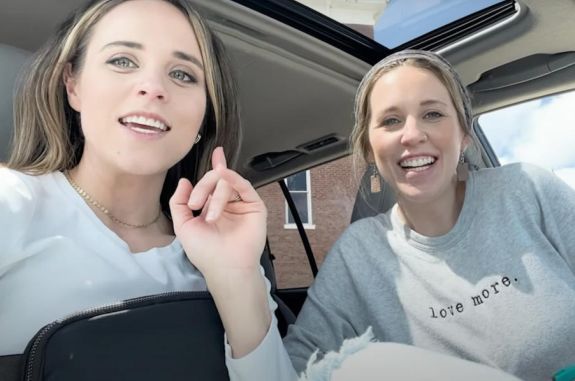 Jill Duggar Dillard's new tell-all book, Counting the Cost, has hit shelves and is giving 19 Kids & Counting fans a look at what was actually happening behind the scenes of the popular TLC reality show.
While nearly all of Jill's siblings have remained silent about the book, her sister Jinger Vuolo appeared on The Tamron Hall Show on Tuesday and gave her thoughts on Jill's decision to expose the dark side of the Duggar Family.
"Man, Jill's a brave girl. And I think that her coming out and telling her story, I'm so glad that she's found her voice," Jinger— who released her own memoir, Becoming Free Indeed, earlier this year— said.
"I love and support her, and I know that is the hardest thing to do, having just gone through that process— I don't know if it would be a smaller scale, maybe. Because we are sharing our stories in different ways," Jinger added.
(As The Ashley previously told you, Jinger's book focused primarily on her criticism of the IBLP— the controversial religious group she grew up in. She did not criticize her parents and their parental choices as much as Jill does in her book.)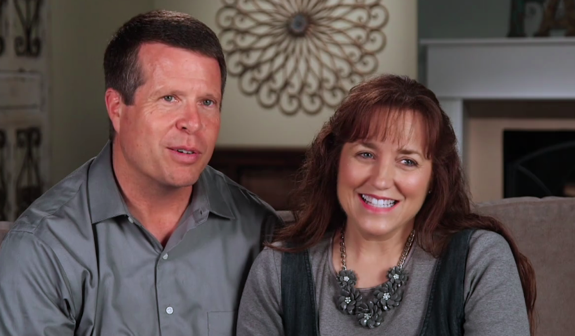 "I am just so glad that she is finding her voice and is able to communicate what's been on her heart for so many years," Jinger said, adding that hearing the stories Jill shares in Counting the Cost was "heartbreaking."
"I just know that these family things are just so hard," she said. "And they really rip you to the core."
Jinger stated she didn't collaborate with Jill while they were writing their books; however, Jinger said she did allow some of her 18 siblings to read her book later in the writing process.
"Once I got to this certain point, there were opportunities where I would share some with a few of my siblings," Jinger said. (Jinger didn't specify if Jill was one of those siblings.)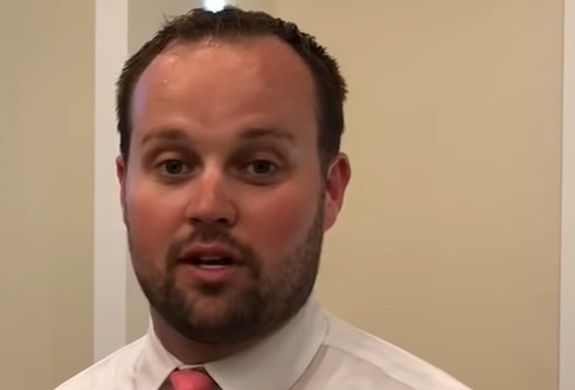 According to Jinger's husband Jeremy Vuolo, who appeared on the show with her, it's surprising that, of all the Duggar siblings, it was Jinger and Jill who chose to speak out about their upbringing. (Both girls have stated in the past that they dislike confrontation of any kind.)
"It's interesting, Jinger— and Jill as well— are the last people, if you get to know them, that would want to be the ones telling this story, but I think the silence was deafening," Jeremy said. "When these things happened— whether it was with [IBLP founder] Bill Gothard or with [their convicted felon brother] Josh, and no one's saying anything.
"Both Jill and Jinger are women of principle," Jeremy continued. "So as difficult as it was for her, [Jinger] was driven, compelled consistently by 'I just have to tell the truth.'"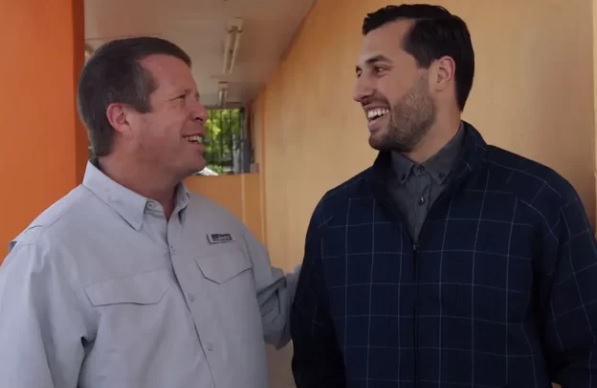 In recent interviews to promote her book, Jill stated that she no longer has "one-on-one contact" with her dad, Jim Bob, although she maintains a relationship with her mom Michelle.
When Jinger was asked what her relationship is like with her parents right now, she stated that "it's complicated."
"I think that, as you get older, you start to look back at your life," she said. "As I knew it as a kid, I had so many sweet memories with my family. I can still look back on those and hold on to those precious memories. And I think as you get older and things change, you start to realize that everything's not perfect and it's not always ideal."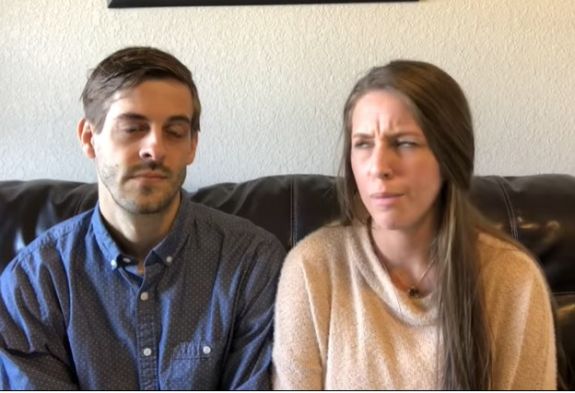 "…Seeing where I was before, and seeing where I am today, I'm just so grateful to everyone who has supported and encouraged me, even on this journey," Jinger added.
In a recent interview with Access Hollywood, Jill said that her relationship with Jinger has become stronger in recent years.
"Jinger and I definitely have gotten closer through this process [of writing our books]," Jill said.
You can watch Jinger and Jeremy's full interview with Tamron Hall below!