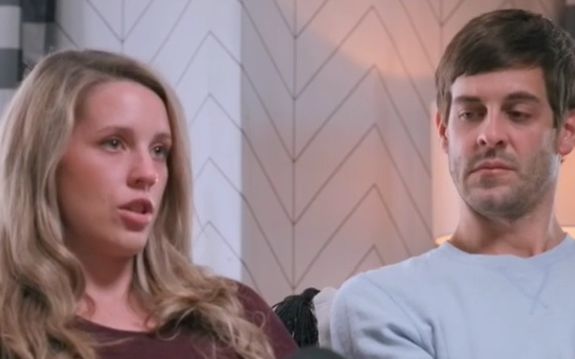 Jill Duggar and husband Derick Dillard's much-anticipated tell-all, Counting the Cost, has officially hit shelves and as expected, the shocking stories of the couple's time on 19 Kids and Counting and Counting On are already dropping jaws.
One of the many topics Jill addresses in the new book is the expectation that she share the news of any pregnancies–— and ultimately, give birth–– on-camera, something her mother, Michelle Duggar, and sister-in-law Anna Duggar had already done many times before.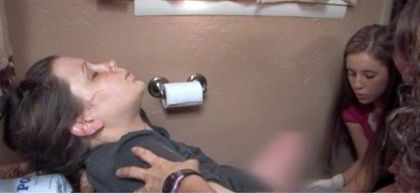 According to Jill, by the time she and Derick were expecting their first child, "there was already a clear path that we had to follow." Jill said that path not only included giving People magazine exclusive rights to all pregnancy announcements, but also guidelines on who the pregnancy news could be shared with.
"First, we were supposed to tell producers, then–– when they were ready to capture it on film–– we were allowed to tell our parents," she writes.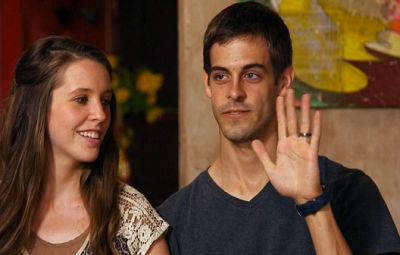 Only after the chosen media outlet published the announcement, were Jill and Derick able to share the news of their pregnancy with everyone. Prior to that, only close friends and family members were allowed to be in the loop.
Jill also opens up in the book about her reluctance to give birth on camera, claiming she knew she would "value her privacy more than ever" while in the "most intimate, vulnerable place of childbirth."
Though Jill expressed to producers that she didn't want cameras to capture the moment for TV, she said she was told that was basically not an option. A compromise was ultimately made: in lieu of a camera crew, Jill's mom and older sister, Jana Duggar, would be tasked with filming some of her labor using cameras provided by production.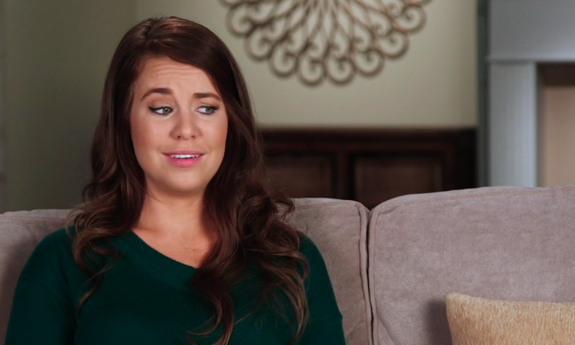 "If I said no [to Jana and Michelle filming the birth], I'd have an even bigger battle on my hands," she writes.
As viewers may remember, the 2015 birth of Jill and Derick's first child, Israel, was covered in a two-hour special for TLC that featured Jill in labor for 70 hours and ultimately having an emergency C-section.
Jill claims her decision to share Israel's birth with TLC viewers was likely influenced by the teachings of the Institute in Basic Life Principles (IBLP)–- the controversial religious organization she was raised in, which Michelle and Jim Bob Duggar still follow today–- and the organization's "umbrella of authority." Jill writes that if she had gone against what the show or her family wanted, it "could be seen as an act of sinful rebellion" against her father.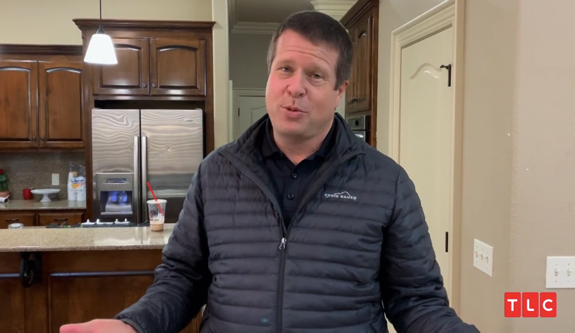 Jill recalls the multiple Duggar births featured on "19 Kids and Counting" and 'Counting On' being discussed by production like a "meal someone was planning," due to the big ratings the family's birthing specials received. (The two-hour special featuring Israel's birth pulled a whopping 3 million viewers alone.)
After the birth of her second child Samuel in 2017, Jill decided to go on birth control– a decision deemed controversial in the Duggar family– which she "kept a secret from nearly everyone." (Jill writes in the book that giving birth to Samuel was a life-threatening experience for her and the baby, as she suffered a uterine rupture. Samuel was unresponsive at birth, and had suffered a brain bleed. Although doctors feared Samuel could have brain damage, he ended up being OK.)
Though the decision to go on birth control caused her some guilt, Jill writes in her book that she knew it was the right move for her health-wise.
"I was devastated at the thought of not being able to have more kids, and I felt like my fertility had been robbed from me," she writes. "But also, dare I say it, I was somewhat relieved. The devastation far outweighed the relief, but there was a small part of me that appreciated the excuse to not have to go through a zillion pregnancies and deliveries."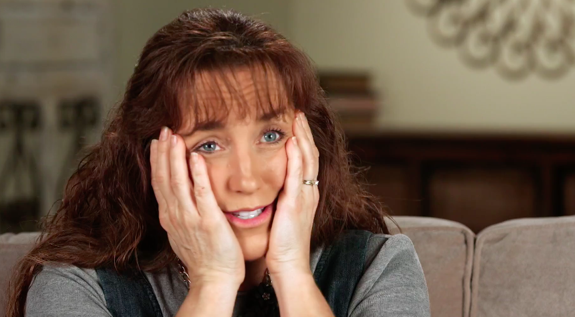 As The Ashley previously reported, Jill and Derick left the Duggar family's TLC series in 2017 and just last year, they welcomed their third son, Freddy.
Since exiting the show, the couple have also spoken up about the fact that they never received compensation for participating in either "19 Kids and Counting" or 'Counting On.' They revealed in 2020 that they were forced to take legal action against Jim Bob in order to recover some of their earnings.
Jill and Derick also spoke out against the Duggar family earlier this year when they appeared in the docuseries Shiny Happy People: Duggar Family Secrets to discuss (the many) Duggar family scandals, as well as the IBLP.
Counting the Cost is now available for purchase. Click here to order the book using The Ashley's Amazon Associates link!
RELATED STORY: 'Counting On' Stars Jessa Duggar & Ben Seewald Are Expecting Their Fifth Child
(Photos: Prime Video; TLC; Instagram)