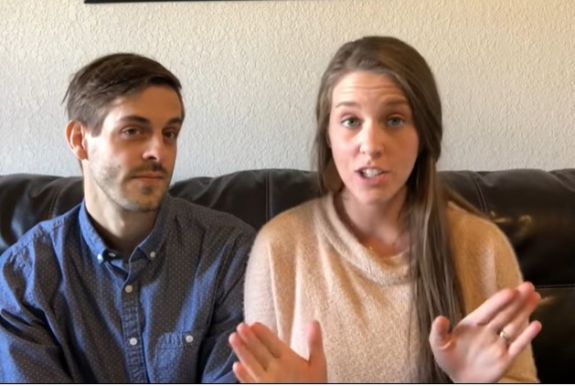 Jill and Derick Dillard likely won't be joining the Duggar clan for Thanksgiving dinner this fall.
Just days before their tell-all book Counting the Cost hits shelves, People has released an excerpt where the former Counting On stars detailed a mediation session with Jill's estranged parents that didn't go the way Jill and Derick had hoped, with Jim Bob Duggar allegedly getting in Jill's face and screaming at her in anger. In response, Jill reportedly told her dad that it was unfair that she was being treated like an outcast for her rebellion, while her convicted sex offender) brother Josh Duggar was not.
The meeting was held in response to a letter the Dillards sent Jim Bob and Michelle Duggar outlining their many grievances with the heads of the Duggar clan. The excerpt didn't include details on the letter, but in the past the Dillards have accused the parents of forcing Jill to appear on TV in defense of her abusive brother, and not paying them to appear on either of the Duggar family shows.
Before entering the building, a girl approached Jim Bob to praise him and take a video together, according to the excerpt of the book obtained by People. Jill would refer to that interaction during the meeting with her parents.
In the excerpt, Jill recalled telling her parents she was sorry it took so long for them to all meet up.
"My voice was shaking a little, and I could feel the breath stutter in my lungs," Jill wrote. "'There have been some very hurtful things that have happened, and so we wanted to sort it all out. To have a good discussion together. We love y'all and I know we all hope to be able to restore family relationships very soon,'" Jill told her parents.
The book detailed the parents' body language as Jill spoke, her father stiff and scowling, her mother with arms folded and a pained look on her face. Jim Bob brought up the letter Jill and Derick wrote and Michelle chimed in, "It was the most disrespectful thing I've ever read," according to the book excerpt.
View this post on Instagram
Jill tried to apologize, per the book telling her parents, "'I'm sorry,' I said. 'We love y'all and could've used more care. We wrote the letter together and had hoped it would help explain our feelings, but I know we kept adding to it and then we were tired and just figured we had better go ahead send it along…'"
Her father jumped in with additional charges against his daughter and son-in-law, saying, "'You sent me a text message, Jill. You said I was verbally abusing you. I was so offended by that, too. You know in your heart that's not right. Are you going to apologize for that?'"
As Jim Bob demanded an apology, Jill recalls sitting quietly, gripping her husband's hand and crying. She writes what she was thinking in that moment:
"I was nervous now. I remembered the message, remembered sending it in the hope that it might wake Pops up to how bad I felt things had gotten, to maybe make him give us a little space and let things calm down. I'd written about not wanting to be verbally abused, which was exactly how I'd felt at the time. I'd felt it [when we were living] in El Salvador as well. I wasn't sure that I could apologize for that. I glanced at Derick as I remained speechless."
Her father took Jill's silence as a sign of guilt, yelling at the mother of three, "'You know why you're crying, don't you? Your conscience is talking to you. That's why.'"
While Jim Bob stood over her, yelling and pointing, Jill told her parents, "'You want to know why I'm crying?' My voice was cracked, my eyes burning. 'It's that you think I'm some kind of horrible person just because I wear pants and have a nose ring, and yet you see that girl outside and praise her. That's why I'm crying, Daddy. I'm evolving and changing, just like that girl out there, but you can't see it.
"You treat me like I'm a prodigal who's turned her back on you. You treat me worse than you treat my pedophile brother!'"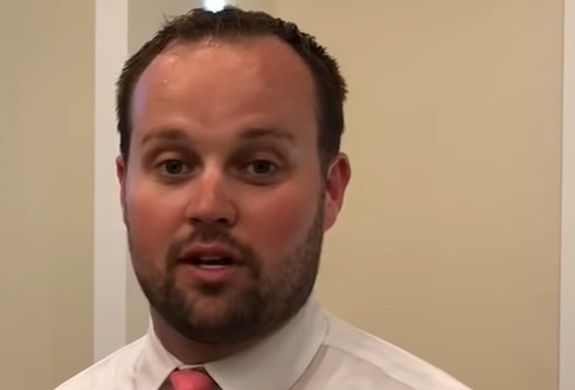 In response to the book, the Duggars released the following statement to People: "We love all of our children very much. As with any family, few things are more painful than conflicts or problems among those you love. … We do not believe the best way to resolve conflicts, facilitate forgiveness and reconciliation, or to communicate through difficulties is through the media or in a public forum so we will not comment."
Though things remained strained with her parents, Jill still has some family on her side. Aunt Deanna Duggar (sister of Jim Bob) replied to an Instagram post promoting the book, "I am so proud of you Jill! Love ya'll," to which Jill replied with her appreciation. Deanna's daughter, and family rabble-rouser, Amy Duggar King also showed her support, commenting on another Instagram post, "So so excited for you!!!"
In other Duggar family news, Jessa Seewald announced early Sunday that she and her husband Ben are expecting their fifth child. Commenters questioned the timing of this announcement on Jill's Instagram, with one writing, "Congrats ! (And sorry about Jessa announcing her pregnancy timed to steal your thunder)."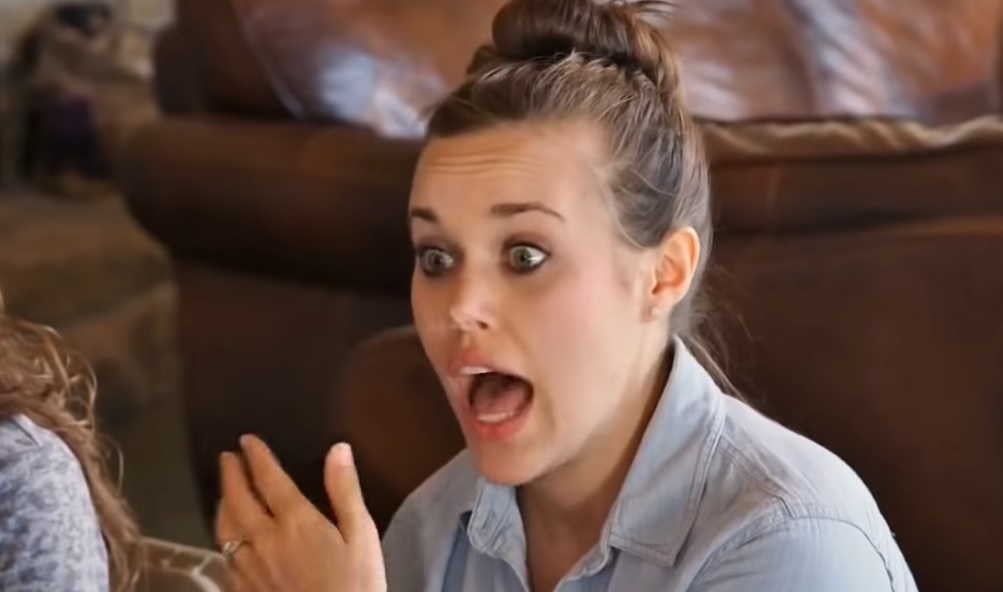 "You never deserved to be abused by your parents and your family. The fact Jessa is announcing ANOTHER pregnancy and the family making content to distract from your book is sickening," another person wrote to Jill. "I'm so proud of you. You are an inspiration. This book will help many women."
Order your copy of Counting the Cost using The Ashley's Amazon Associates link.
(Photos: Instagram; TLC)