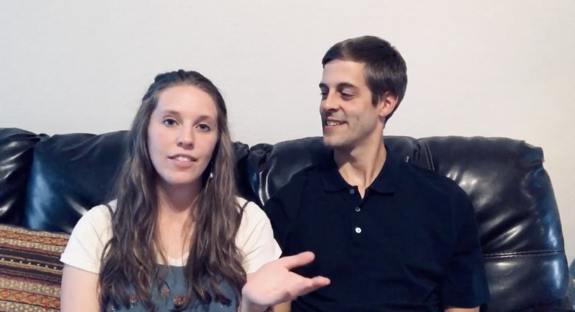 Nearly six years after leaving reality TV, Jill Duggar Dillard is opening up about the toll her family's two TLC series–- 19 Kids and Counting and Counting On–- took on her marriage to husband Derick Dillard.
While promoting her and Derick's upcoming book Counting the Cost, the 32-year-old Duggar daughter revealed to People that filming the TLC reality shows "caused a lot of frustration" in her relationship from the very beginning.
"Especially early on, where [Derick] would feel a certain way about filming something," Jill said. "I'd be like, 'I hear you, I feel you, I also don't want to do whatever it is they're asking us to do either. But we have to.'"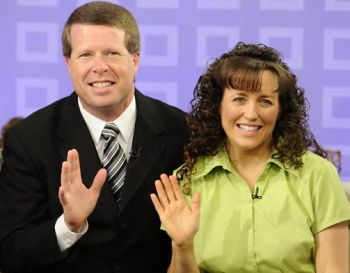 Jill went on to blame her upbringing, specifically the teachings of the Institute of Basic Life Principles (IBLP)–- the controversial religious organization the Duggar family follows–- which claim that children should honor their parents and do as they say, even as adults. Jill–– who left the IBLP in 2020 along with Derick–– said this belief made it difficult for her to say no to both her father, Jim Bob Duggar, and demanding filming requests.
"No matter your age, you are to obey your parents wishes and you even have to ask them for their blessing for any major moment in your life," Jill explained. "That could be buying a house, moving to a different state, where to go to school.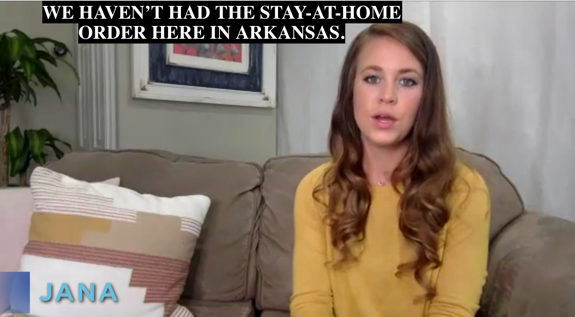 "We were dealing with this a lot when we were trying to make decisions for our family and we were really wrestling back and forth with it," she added.
Jill said the predicament "got between" her and Derick, eventually causing them to argue over their involvement in the TLC series. She also accused her father of trying to drive a wedge between her and Derick at that time–- an allegation that Derick co-signs.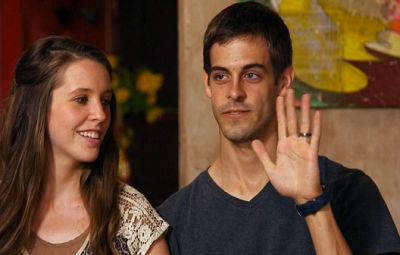 "Whenever we were at odds with what her dad thought we should be doing while filming, he would say things that would be very damaging," Derick claimed. "He would weaponize the relationship and say, 'Is this you, Jill, or is this you, Derick? Are you leading your wife astray and doing things that are not supportive of marriage?' And I think that was a red flag."
Jill said things eventually got to the point where she knew she needed to pick a side…and that side would be Derick's.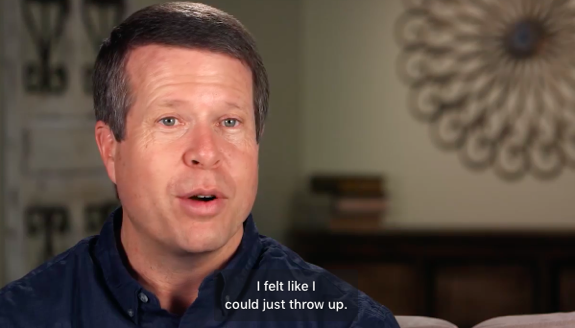 "When I saw how it was affecting our marriage, I think that was another wake-up call for me," she said. "It was like, okay, we need to either fight this battle together or it's going to rip us apart. So yeah, we had to join forces at that point."
Derick and Jill have been vocal for many years about the fact that they never received compensation for participating in either of the Duggar family's shows. The couple revealed in 2020 that they were forced to take legal action against Jim Bob in order to recover some of their earnings.
The couple also went against the Duggar family earlier this year by appearing in the docuseries Shiny Happy People: Duggar Family Secrets, in which they discussed (the many) Duggar family scandals, as well as the IBLP.
Jill admits that she and Derick are nervous about how people will react to their upcoming tell-all book, but says they feel a duty to share their story.
"I know there will be nay-sayers, but I feel called to do this," Jill said. "We really wanted to tell our story for my siblings, because some of them are going to face similar challenges, if they haven't already, to what I've faced."
Counting the Cost drops Tuesday, September 12.
You can preorder the book here using The Ashley's Amazon Associates link!
RELATED STORY: IBLP Supporters Start Fundraising Campaign to Create Their Own Series to Counter "Lies" Told in 'Shiny Happy People: Duggar Family Secrets' Docuseries
(Photos: TLC; YouTube; NBC; Instagram)