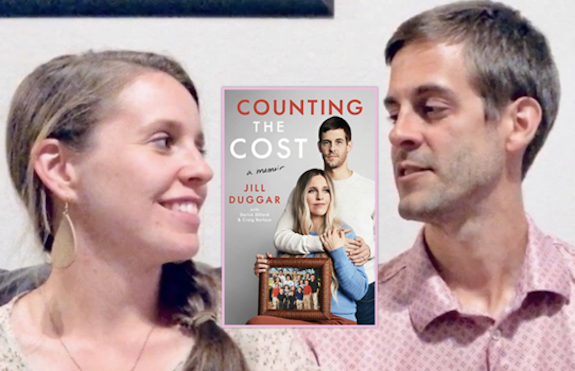 The Duggar Family tell-all book we've been waiting for is coming!
Duggar daughter Jill Dillard and her husband Derick announced on Wednesday that their new book, Counting the Cost (see what they did there?) will be released in January 2024 and will tell the real story behind Jill's famous family and their TV shows— 19 Kids & Counting and Counting On.
Jill's sister, Jinger Duggar Vuolo wrote a book this year that fans had hoped would be a tell-all on the Duggars; however, Jinger's memoir instead targeted the family's religious cult, the IBLP, and did not expose much about the Duggars.
Jill's book, however, appears to be a tome of Duggar Family secrets!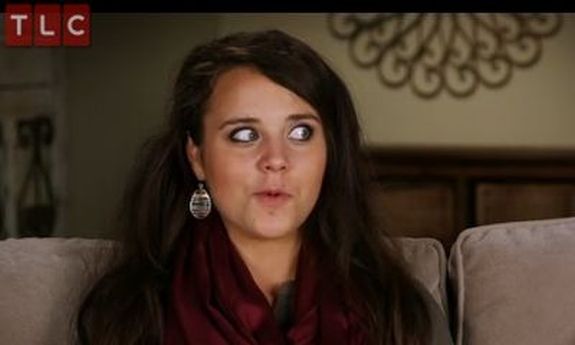 "We would like to announce that we have written a book, Counting the Cost, which details our painful journey as part of the reality-show-filming Duggar family," Jill and Derick wrote on their family website and Instagram accounts on Wednesday.
The cover of the 288-page book shows Jill— who is holding an old family photo of her and the Duggars— standing with Derick.
"As the picture on the cover conveys, the book is meant to reflect a story that has been difficult, yet hopeful," the Dillards' announcement continues. "The challenges we have faced, including lack of respect for boundaries, greed, manipulation, and betrayal, are not that much different than what many people in our audience have faced.
View this post on Instagram
"However, 15+ years of reality television, undergirded by secrecy and lies, is tantamount to pouring gasoline on the fire of our struggle. Thanks to time, tears, truth, and therapy, God has begun to heal our wounds into scars. Though we would have never chosen this path, and it has cost us dearly, we want to use our voice to show others that there is hope beyond the pain."
Jill and Derick— who will appear in the upcoming docuseries Shiny Happy People: Duggar Family Secrets— have been open about some of the offenses they say Jill's parents, Jim Bob and Michelle Duggar, and the TLC network have allegedly committed against them over the years. In 'Shiny Happy People' Jill and Derick reveal that Jill was basically forced to appear on Megyn Kelly's show in 2015 to defend her brother Josh, who had molested Jill, her sisters and the family's babysitter when they were minors.
The couple has also been outspoken about the fact that they never received compensation for participating in either of the family's shows, and that they were forced to take legal action against Jill's dad Jim Bob in order to get some money for their time.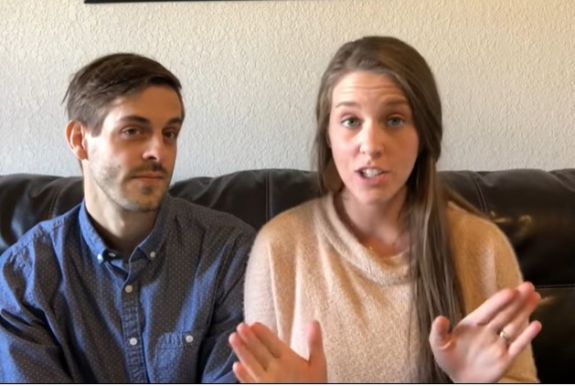 The description for the new book gives more details about what we can expect to read.
"For as long as they could, Jill and Derick tried to be obedient family members—they weren't willing to rock the boat. But now they're raising a family of their own, and they're done with the secrets. Thanks to time, tears, therapy, and blessings from God, they have the strength to share their journey. Theirs is a remarkable story of the power of the truth and is a moving example of how to find healing through honesty."
"For the first time, discover the unedited truth about the Duggars, the traditional Christian family that captivated the nation on TLC's hit show '19 Kids and Counting,'" the book's description reads on Amazon. "Jill Duggar and her husband Derick are finally ready to share their story, revealing their secrets, manipulation, and intimidation behind the show that remained hidden from their fans."
View this post on Instagram
Although many fans were surprised to hear the news that Jill and Derick had written a tell-all book, longtime observers of the 'Counting On' crew may remember that Derick has been hinting about this since 2019.
Derick and Jim Bob have long been estranged, and back in 2019, Derick stated on Twitter that writing a tell-all book was "the plan."
"But it will take longer to write because I do most of the outlining/writing on breaks from school," Derick, who was studying to become a lawyer at the time.
Derick has been very vocal about his distaste for Jim Bob's actions (including, according to Derick, keeping all of the TLC profits for himself, forcing his adult children to "volunteer" to be on 'Counting On.') He even threatened TLC in a series of tweets in 2019, warning the network that some type of legal "storm" was coming.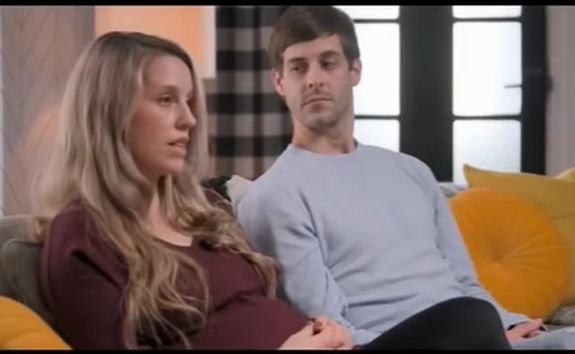 Counting the Cost will be released on January 16, 2024. You can pre-order it by clicking clicking here to use The Ashley's Amazon Associates link!
RELATED STORY: Jill Duggar Dillard & Husband Derick Say Jill Was Basically Forced to Defend Brother Josh on 2015 'Megyn Kelly' Special In Attempt to Save "19 Kids & Counting"
(Photos: Gallery Books; YouTube; Instagram)