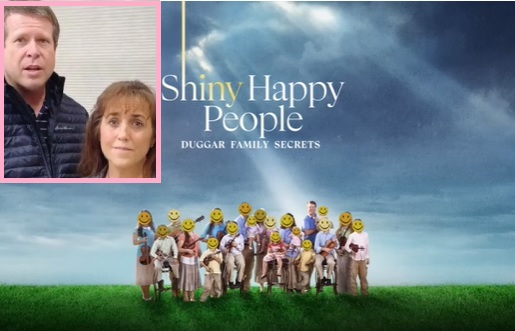 Supporters of the Duggar Family are not happy about the very successful Prime Video docuseries released earlier this year that exposed the reality TV family and their religious organization, the Institute in Basic Life Principles (IBLP)— and now they're preparing to do something about it!
A new fundraising campaign has been launched by these supporters, in hopes of raising enough money to create their own docuseries to combat the "slanderous misrepresentations and outright lies" they say were hurled at the them in Shiny Happy People: Duggar Family Secrets, which was released in June and has gone on to have record-breaking ratings.
A new GiveSendGo fundraising campaign has been set up with the goal of raising the $300,000 it will take to create what they're calling Shiny Slander, "a four-part documentary series in response to 'Shiny Happy People,' the popular Amazon Prime original that attempts to defame all of Christianity via the actions of a few individuals…"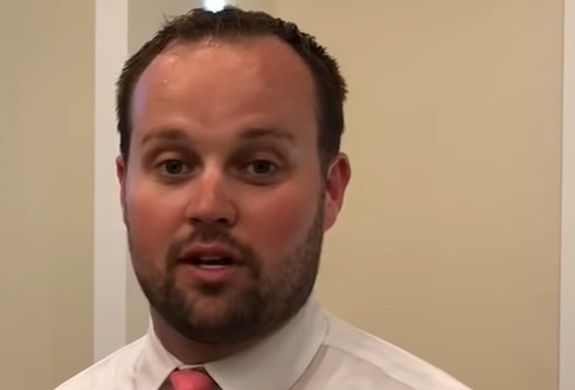 In the campaign's description, YouTuber Holly McLean claims that, although she's not part of the IBLP or a Gothard follower, she felt that 'Shiny Happy People' was a "hit piece" against Christians and homeschoolers. She began researching some of the claims made in 'Shiny Happy People.'
"Holly felt a spiritual awakening, and motivation to come to the defense of her Christian brothers and sisters — and give the 'other side of the story,'" the campaign's bio reads, before claiming Holly uncovered a "vile and strategic collaboration between leftist organizations" and the production company behind 'Shiny Happy People.'
"I knew much of what that piece did was use clever editing, ominous music, and agenda-driven/one-sided testimonies. There was no balance or context to show what was really going on! Much of what would have shown the truth was purposefully hidden…" Holly claimed.
The campaign organizers state that their docuseries–'Shiny Slander'— will be an "intriguing and truthful response" and will be "created by a professional, God-fearing filmmaking team, it will surpass the quality & efficacy of 'Shiny Happy People.'"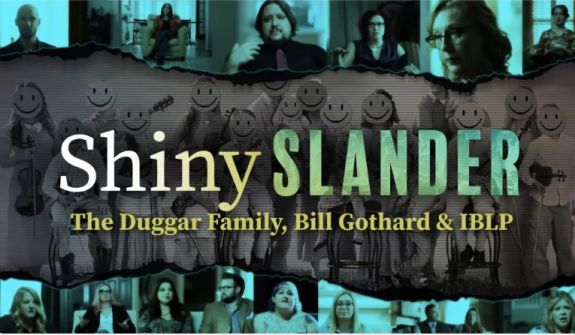 "We aren't out to paint anyone as a saint, nor are we here to vilify people who believe they have been victimized by family members or people in their own churches," the bio continues. "But we are here to say NO to this skewed, unrealistic, and false account. We are doing this to bring out the truth."
The 'Shiny Happy People' docuseries contained interviews from former Duggar golden daughter, Jill Duggar Dillard and her husband Derick, as well as Jim Bob Duggar's only sister, Deanna, and Deanna's daughter Amy Duggar King. It exposed the misdeeds of Josh Duggar, Bill Gothard, Jim Bob and other people who are high up in the IBLP hierarchy.
The campaign organizers say "Shiny Slander" will tell new stories not heard in 'Shiny Happy People.'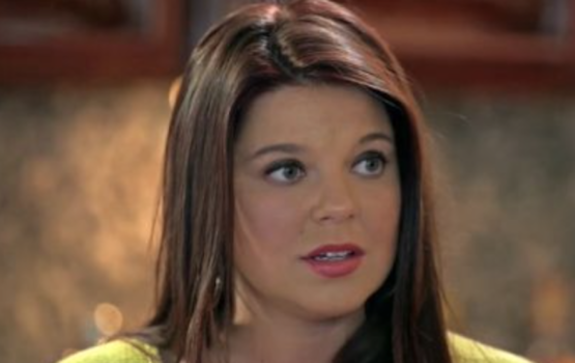 In the campaign's bio, the supporters state that they have been shown in an unfair light, and that the production company behind 'Shiny Happy People' actually "deceived" some of the people who were interviewed for it.
"Evidence showing deception was used, will be shown," it states. "You'll hear from the actual people. But this isn't the first time this production company has done this. The same tactics have been used before. We'll expose when, where, and how these corrupt media companies function and deceive…
"The anti-Christian left has the media companies, the backing from evil corporations, Hollywood & elite individuals who are determined to unfairly portray all of us as radical, crazy, unethical, hypocritical people without actual moral convictions, and many sincere leaders as greedy and authoritative abusers," it reads.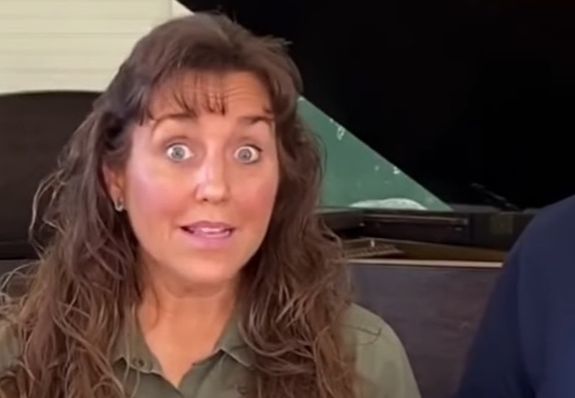 The organizers state that they will first need $15,000 to create a sizzle reel/teaser for 'Shiny Slander.' From there, they'll need about $300,000 to create the four, one-hour episodes of the docuseries, which they state will be a "jaw-dropping expose!"
In addition, 'Shiny Slander' will show "the other side" of the Duggars, IBLP and others discussed in 'Shiny Happy People.'
"…people who have been blessed by homeschooling, IBLP, Gothard, and the Duggar family," the campaign bio states.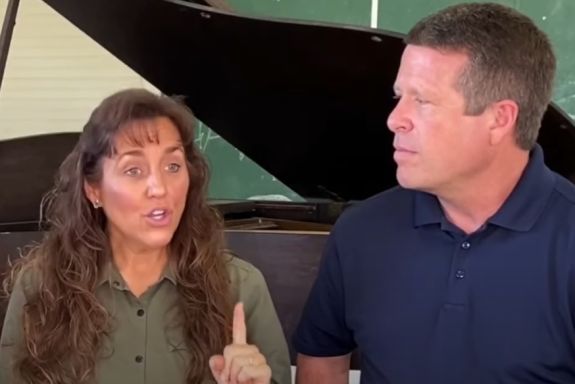 "You'll hear from professional counselors & experts concerning abuse, repressed memories, and the legal system – including judges and lawyers. This is the overwhelming 'other side' of the story.
The organizers behind 'Shiny Slanders' state that they hope to have their docuseries completed by next year, and have it available for viewing on Amazon Prime Video and other streaming networks.
As of press time, only $2575 of the $300,000 goal has been raised.
The Ashley has reached out to the producers of 'Shiny Happy People' for comment on this campaign. Stay tuned…
RELATED STORY: 'Shiny Happy People: Duggar Family Secrets' Docuseries Sets Record-High Debut for Prime Video; Producer Talks Possibility of a Second Season
(Photos: TLC; Amazon Prime Video; GiveSendGo; YouTube)