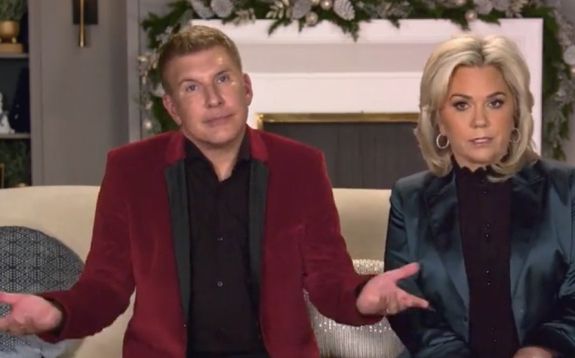 Todd and Julie Chrisley just got a bit of good news.
The legally challenged Chrisley Knows Best stars have been sitting in prison since January, with Todd being sentenced to 12 years at Federal Prison Camp Pensacola in Florida, and Julie being sentenced to seven years for their tax evasion and fraud crimes.
According to Insider, though, both reality stars recently had the number of years on their sentences reduced. Based on information The Ashley found on the Bureau of Prisons' website, Julie's new release date is October 19, 2028. This is 14 months earlier than her original prison release date. As for Todd, his new release date is January 22, 2033– which is two years sooner than his original 2035 release date.
Although Todd and Julie will still be living that three-hots-and-a-cot life in prison for years to come, their attorney, Jay Surgent, believes they will both see their release dates moved up even more, thanks to new sentencing guidelines that reportedly go into effect in November.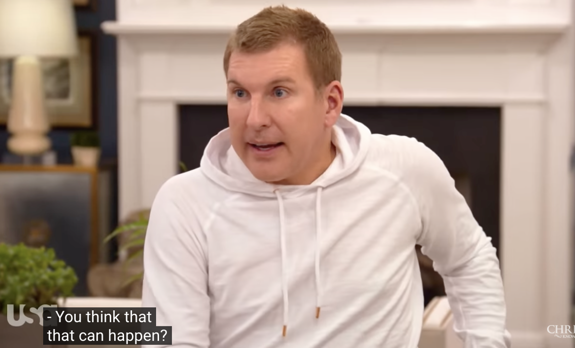 The Chrisleys' attorney said that Julie and Todd have caused no problems since they went to prison in January, which may have contributed to them getting their sentences reduced.
"Without a doubt, Todd and Julie are model incarcerated individuals who received exorbitant sentences," Jay Surgent told Insider Thursday. "I believe Todd is down to 10 years and Julie is now at five years."
Inmates are able to get their sentences reduced by participating in certain "Evidence-Based Recidivism Reduction" programs and other activities. They can also earn time off their sentences for good behavior. According to Insider, as of 2018, eligible federal inmates are allowed up to 54 days of "good conduct time" off for each year of their sentence.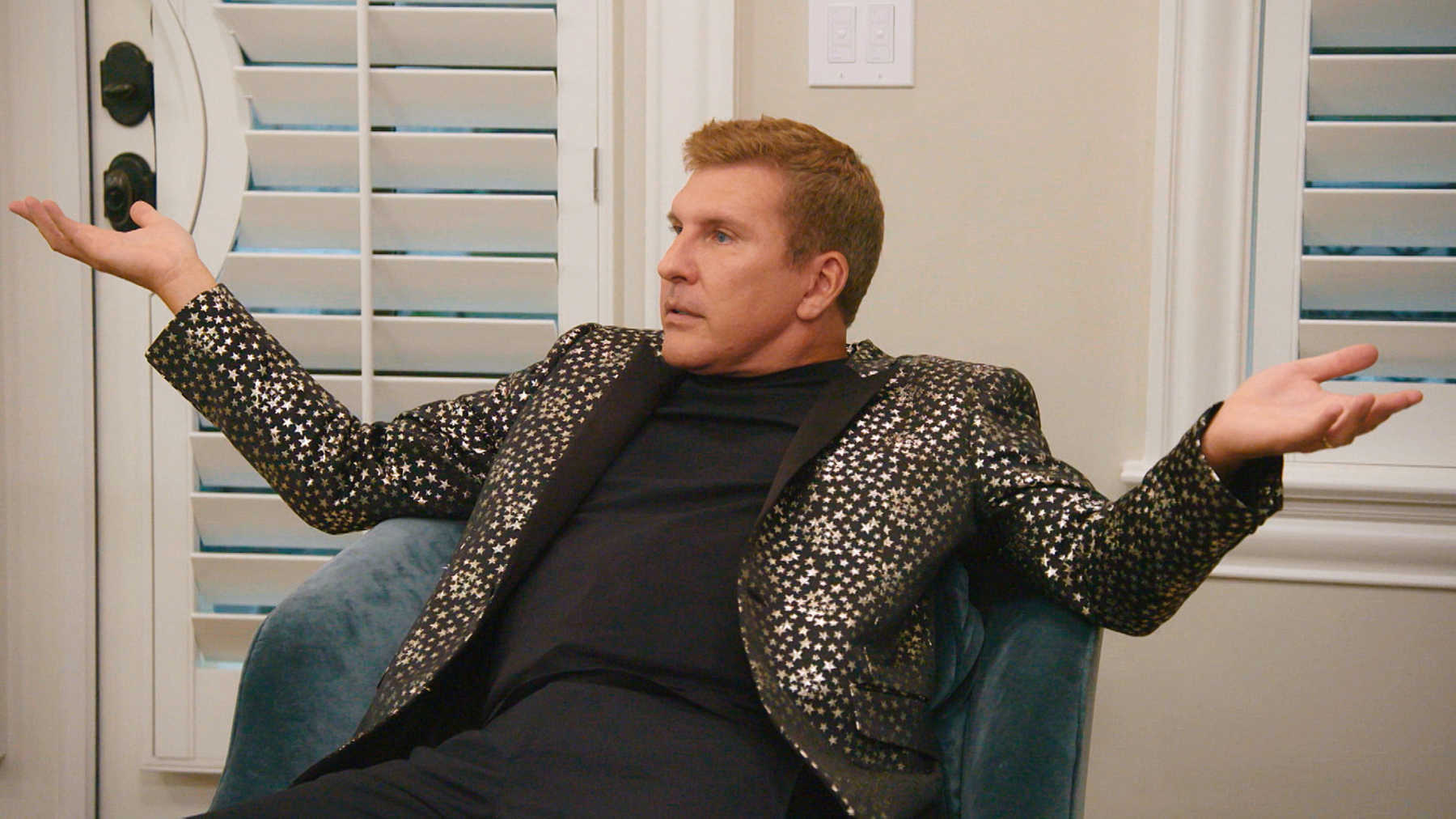 A few months ago, the couple's kids– Savannah and Chase Chrisley—made it public that Julie and Todd were allegedly suffering from "inhumane conditions" at their respective prisons. (Todd is serving his time at the Federal Correctional Institution in Pensacola, Florida, while Julie is currently incarcerated at the Federal Medical Center in Lexington, Kentucky.)
On an episode of Savannah's Unlocked podcast, Savannah and Chase said their parents are currently dealing with extreme heat, black mold and even—- in Julie's case—- snakes next to her bed, among other things. Chase called his dad's prison "a nightmare."
"It's awful," Chase said. "Now they both have no air conditioning. [Todd and Julie] are both in states where it gets to be 100+ degrees and there's no air conditioning."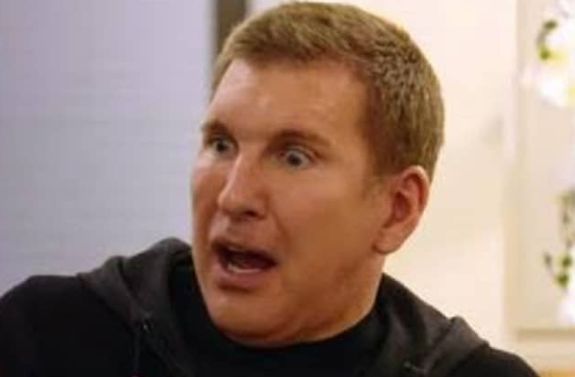 In July, Todd's attorney told TMZ that Todd believes someone took his photo while he was sleeping (although he did not say if the alleged amateur paparazzo was a fellow prisoner or member of the prison staff). He also claimed that Todd is no longer getting any mail, and worries that his mail may be getting destroyed.
Both Julie and Todd are in the process of appealing their sentences.
RELATED STORY: Savannah & Chase Chrisley Claim Parents Todd & Julie Are Living In "Inhumane" Conditions In Prison: Snakes, No Air Conditioning, Black Mold & More
(Photos: USA Network)