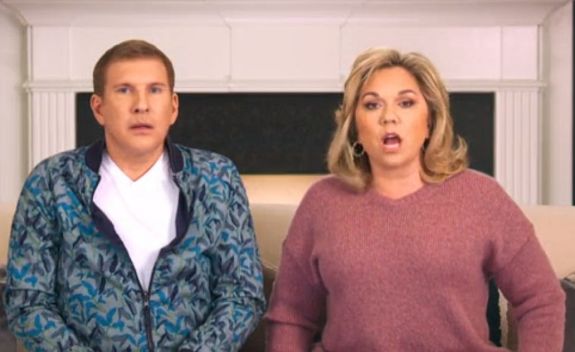 Savannah and Chase Chrisley sat down this week to talk about their currently imprisoned parents, Todd and Julie Chrisley, and the alleged "inhumane conditions" the couple are facing while behind bars for tax evasion and fraud crimes.
As The Ashley previously reported, Todd is currently serving a 12-year prison sentence at Federal Prison Camp Pensacola in Florida, while Julie is serving seven years at Federal Medical Center (FMC) Lexington in Kentucky.
On the latest episode of her Unlocked podcast, Savannah and Chase stated that their parents are currently dealing with extreme heat, black mold and even— in Julie's case— snakes next to her bed, among other things.
Savannah– who became the legal guardian of her younger siblings Grayson and Chloe after their parents were sentenced to federal prison in November– spoke to Chase about the "cluster" going on at the prison where their father is serving his sentence, noting that they recently visited him themselves.
"It's a nightmare, it's awful," Chase said of the conditions at the Pensacola prison camp. "Now they both have no air conditioning. [Todd and Julie] are both in states where it gets to be 100+ degrees and there's no air conditioning."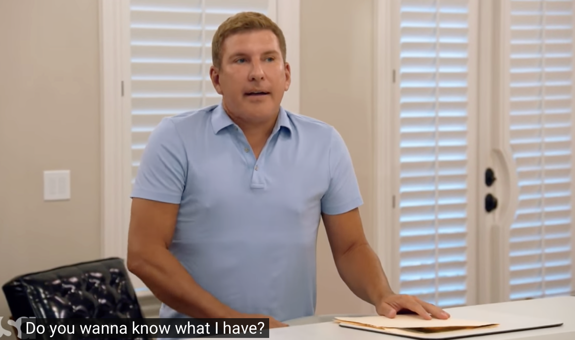 "… I don't care if you killed somebody, if you're in a government facility, you should have air conditioning," Chase said later in the episode, to which Savannah added that "air conditioning is the least of it."
Savannah and Chase also claimed that their mother's prison is riddled with poisonous reptiles.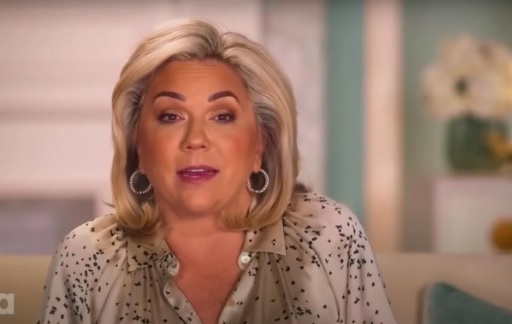 "Mom has rattlesnakes just casually slithering on the floor in front of her! " Savannah said.
Chase corrected her and stated that, while they're not rattlesnakes, they are different, poisonous snake species.
"I don't know if it was a Moccasin [snake] or what," he said.
"So she just had snakes literally right where her bed is," Savannah said, with her brother adding, "And then the way they think to apprehend the snake is to mace it."
While Savannah initially claimed the snakes were rattlesnakes,
"Unbelievable. That, to me, is an issue," Savannah said.
"It's not Fear Factor," Chase agreed.
Savannah acknowledged, though, that no one should expect prison to be comfortable.
"I mean, Chase, it is prison, so we're not gonna sit here and act like it should be the Four Seasons," Savannah said.
The siblings also claimed that (one or both of) their parents are living among black mold, asbestos and lead-based paint. Savannah also claimed that one or both of her parents were dealing with food issues, but acknowledged that few outsiders feel bad for them.
"It's prison, so people don't have any sympathy for it," Savannah said. "When your loved one's sitting there, literally having a heat stroke and ending up in a hospital or not being fed properly [it pisses you off]," she said.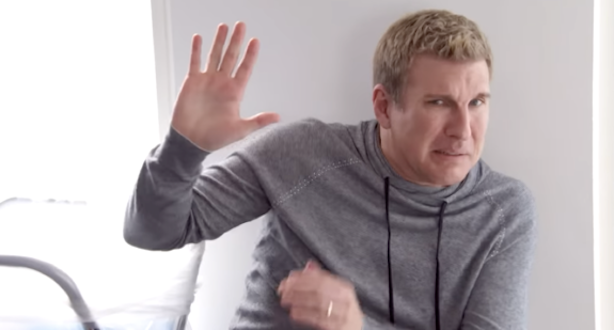 Savannah also claimed that those who are speaking out about the poor conditions are "being retaliated against."
"There are some things that are gonna come to light that are disgusting," she said. "It will leave people speechless about the things that go on in these facilities. I'm ready for that day to come, but it will happen in its own timing. But it's just crazy to sit and watch Mom and Dad go through that.
Despite the "inhumane conditions" in which Todd and Julie are currently living, Savannah and Chase assured listeners that their parents are "doing fine with what they're given" and "keeping their sanity," as they are "very, very strong individuals."
"They were not build to break and this damn sure isn't going to break them," Chase said.
The Chrisley siblings also confirmed that their parents are still appealing their conviction and recently sought new legal representation.
"They're putting one foot in front of the other," Savannah said. "So they're not giving up, there is no admission of guilt … Since the beginning, they've always, always said [that they're innocent].
"At the end of the day, I want mom and dad home," she added.
Fans will presumably get to hear much more about Todd and Julie's respective prison experiences when their children return to reality TV. While both 'Chrisley Knows Best' and Savannah and Chase's E! reality series, Growing Up Chrisley, were cancelled in November as a result of Todd and Julie's prison sentencing, Savannah recently confirmed she and (some of) her family are currently filming a new show.
" … you will see on our new reality show everything that's going down," she revealed last week on her podcast. " … Me, Chase, the kids and Nanny [Faye Chrisley] are filming a new reality show and we've partnered with an amazing production company to do this."
In a statement to Fox News Digital, Donald Murphy of the Federal Bureau of Prisons Office of Public Affairs said that, although they can't comment on the specific conditions for anyone in custody for safety and privacy reasons, he did state that prisoners at the facilities Julie and Todd are at are safe, having water and are prepared for extreme weather.
"We can assure you all AICs have unlimited access to drinking water and the Bureau of Prisons (BOP) is monitoring the ventilation at the Federal Prison Camp (FPC) Pensacola and the Federal Medical Center (FMC) Lexington, as one of our highest priorities is the safety of BOP employees and AICs," the statement read in part.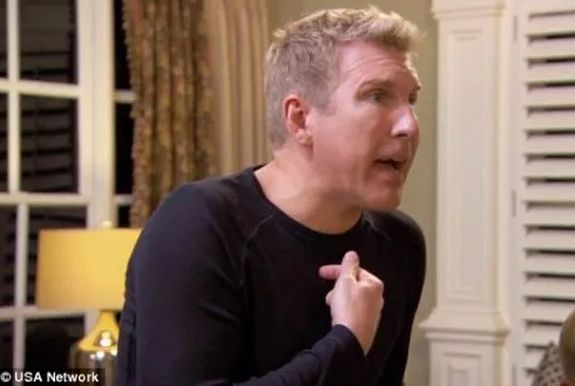 "Every BOP facility, including FPC Pensacola and FMC Lexington have contingency plans to address a large range of concerns or incidents, including ventilation temperatures, and is fully equipped and prepared to implement these plans as necessary.
"Furthermore, all BOP institutions, including FPC Pensacola and FMC Lexington follow the regulations and rules set forth by the Environmental Protection Agency (EPA) and adhere to the guidelines established in the 'Maintain in Place Rule' and 'Renovation, Repair and Painting Rule.'"
The BOP rep did not specifically address the Chrisleys' claims of having snakes in her confinement area.
You can watch the full Unlocked with Savannah Chrisley episode below.
RELATED STORY: Savannah Chrisley & Siblings Will Not Participate In Chrisley Family Documentary; Savannah Says Fans Can Find Out "Everything That's Going Down" On Family's Upcoming Reality Show
(Photos: USA Network; Instagram)