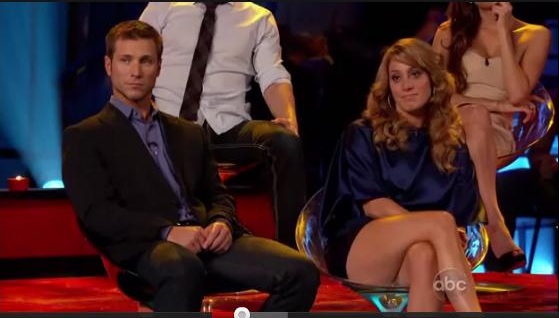 The much-hyped Bachelor Pad finale was last night, and if you were able to sit through all three (yes three) hours of this crap, you're a better person than The Ashley. In fact, The Ashley has only seen a few parts of it, as she was attending an industry event last night, so she will be catching up soon!
Anyway, if you did make it through the Reunion special, you may be surprised to learn that there were a lot of important things that happened at the taping that didn't make it on camera!
Roundup friend Bella attended the taping of the Reunion special and gave The Ashley some very cool info on what really went down.
According to Bella, producers didn't show a pivotal moment between fiances-turned-rivals Jake and Vienna.
"Jake and Vienna did make peace [and hugged]. They cut [that out]" she said. "She was not at all icy towards Kacey for him and Jake's hug."
The producers seem to really want to keep this Jake/Vienna feud going, which is certainly why they cut this part out.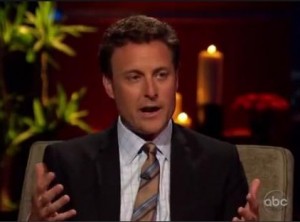 Bella also talked about other things that didn't make it into the final edit, including the part where all of the contestants stated the reasons they wanted to win the prize money.
"Mike wanted to take a vacation, pay some student loans and giving 10% of his winnings to help build a church in his town. Holly wanted the money to help publish her children's books [and] pay off some personal debt. Michelle wanted the cash to help spread colon cancer awareness [and] fly out the cast to have a fundraiser and help raise money," Bella told The Ashley. (I'm assuming that the castmembers were able to hear these reasons for wanting the money before they voted?)
What else happened? Apparently Justin "Rated R" Rego decided to call out Graham and Michelle for "cheating" during the Nearlywed Game. Oh, "Rated R," stop trying to be the villain. Everyone knows you're just jealous because they made it way farther than you did.
According to Reality Steve, there was a physical fight between "Rated R" and Graham at the after-party. From his post regarding the after-party:
"Graham and Blake were having words because as we saw last night on the finale, Graham told Blake to his face he wasn't a fan of his. Things apparently escalated, Rego stepped in, Graham shoved Rego off of him and right into a bouncer, and that's why Graham was kicked out. It was over and done with at that point, plenty of people weren't even aware it even happened, and everyone went about their business. Then Rego posted a picture of his black eye on Sept. 8th, the tabloid sites are all over it, Rego tells TMZ that Graham punched him in the face, and that's where we are."
The rest of the 'Padders are saying that Graham never punched Justin and that it was just Justin's way of trying to get his title of Biggest Bachelor Villain back from Bentley of Ashley Herbert's season. (Seriously, do these people have nothing bigger to worry about than this crap?! I'm jealous. I want their lives!)
Michelle Money emailed Reality Steve and told him the following regarding the Justin/Graham 'brawl.'
"This was truly just a heated argument that blew off very quickly. It wasn't until the completely dishonest tweets and claims came about that everyone realized that this was just some publicity stunt that Justin was trying to play up. It's very disappointing and hurtful."
Oh, you 'Padders! I'm going to miss making fun of ya'll each week!
(Photos: ABC)