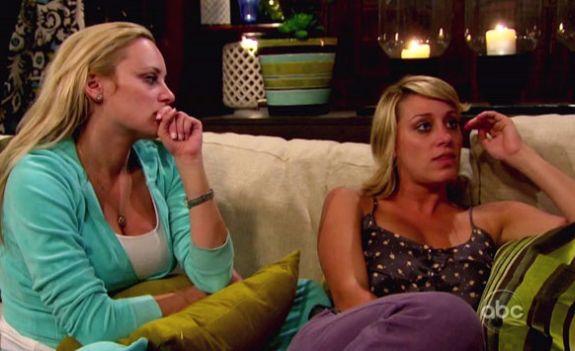 Yes, kids, believe or not there are actually TV shows that are just too bad for even The Ashley to watch. Such is the case with VH-1's latest drama-fest Couples Therapy, which basically takes semi-celebrities who dated/are dating and hate each other and lets them whine on-camera about each other. (I'd rather hit myself over and over in the face with a frying pan than watch this show.)
Anyway, Kasey Kahl and Vienna Girardi of Bachelor Pad 2 fame are starring on the current season of this show, and Vienna's claims on a recent episode have sent one of her 'Bachelor Pad 2 ' co-stars into a media tailspin to protect Kasey's good name!
According to Erica Rose, Vienna's claims that Kasey got physical with her during a drunken fight are completely false and ridiculous. In fact, she told Rumor Fix, it's actually Vienna that's abusive.
"She uses a guy until she gets what she wants from him," she said in the interview. "I could not believe that Kasey was putting up with her. He was nothing but nice to her."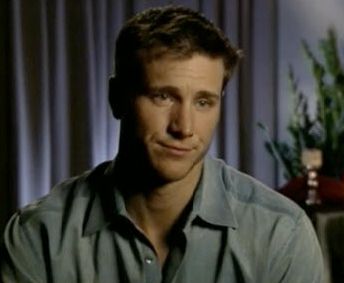 "Vienna is just so mean and belittling to guys [who she dates]," Erica said. "She is always trying to victimize herself when she is not really the victim, ever! If you spend any time around her on or off the camera you will know that."
Ironically, Vienna and Erica were sort of BFFs this summer. Erica even took care of Vienna after her nose job. (Erica's father performed the surgery.)
Obviously, things have changed, and the girls are no longer friends. Erica is now trying to spread the word that Vienna is a "maneater." (Um…I'm pretty sure that's what Jake Pavelka liked about her.)
"She packed up..a U-Haul and went back to Florida [without] giving Kasey any warning," Erica told RumorFix. "She left him crying all alone in the apartment not knowing what to do. He was heartbroken and traumatized, crying every single day."
In the grand scheme of things, I think all of these people are creep nozzles who have a flair for the dramatic. (I mean, they were on 'Bachelor Pad,' after all.) I hope they all come back for 'Bachelor Pad 3' so we can watch the dramatic cat fight!