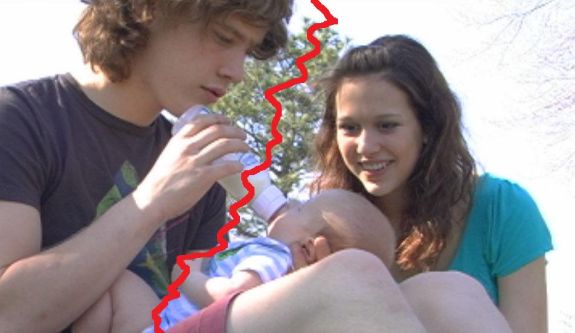 Unfortunately, it seems another couple has fallen victim to the 16 & Pregnant marriage curse.
Season 2B's Emily Mckenzie married her baby's father, Daniel Peterson, shortly after filming her '16 & Pregnant' episode. (In case you need a memory jogger, Emily was the girl from Alabama who gave birth to a baby boy named Liam.) Unfortunately, the couple is no longer together, and from what it looks like, will be making their divorce official in court on July 17.
Although The Ashley is saddened to hear that the couple has split, she doesn't find it surprising. The couple was having problems back in early 2011, and during the "Where Are They Now" special, Emily explained that she wanted to leave Daniel but didn't want to go through all the hassles of a divorce. She also feared how her son would take the separation.
Emily and Daniel are no longer living together; she now lives in another part of the state with her mother and sister.
They follow in the long line of couples from '16 & Pregnant' that have divorced. (Other couples from the show that have divorced include Leah & Corey, Aubrey & Brandon, Megan & Nathan, and Christinna & Isaiah).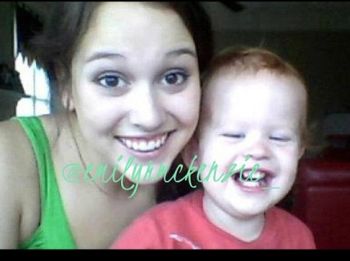 While this may seem disheartening, there are still several couples from the show that remain married, including Jordan & Brian, Ebony & Josh, and Brooke & Cody (who are currently expecting their second baby!)
The Ashley sends her best wishes to Emily during this time! Off the subject, but her son, Liam, has grown into quite the little cutie, as you can tell from the photo at left.
(Photos: MTV, Twitter)