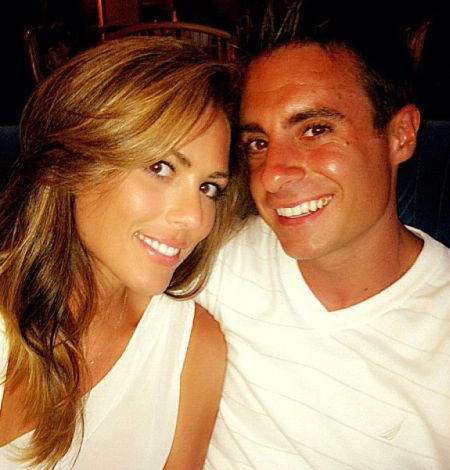 Looks like Bachelor Pad has matched yet another successful couple !
This week on The 'Pad, viewers watched as Blakeley Shea and Tony Pieper went on their first date and (presumably) got busy on the double bed inside an Airstream trailer. After the trailer-rockin' hi-jinks, they returned to the house as a bonafide couple.
While we don't know yet if they managed to win the show's prize money, The Ashley can tell you that they're not only still together, but Blakely is preparing to move across the country in order to be with Tony!
Next weekend, Blakeley will leave Charlotte, North Carolina, and move in with Tony and his son at his pad in Portland, Oregon! The couple has been going strong since filming for the show ended in the spring, even taking a vacation together to Idaho in July.
According to Reality Steve, Tony is so serious about his Hooters-gal-turned-girlfriend that he is planning on proposing marriage at the 'Bachelor Pad' finale reunion! (Who knows if he'll actually do it now that everyone, including Blakeley, has been let in on the surprise.)
If they actually do end up lasting, they'll join Holly and Blake Julian (who married in June),  Tenley Molzahn and Kiptyn Locke (who have been going strong since the original 'Bachelor Pad' ended), and Michelle Money and Graham Bunn (who are still together after last season) as successful love matches made during 'Bachelor Pad.'
Blakeley and Tony will join up with the rest of the cast this Sunday for the taping of the 'Bachelor Pad' reunion special!
(Photo: Twitter)