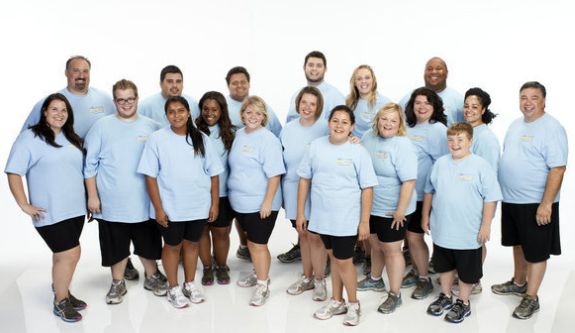 NBC is finally releasing details on the upcoming season of The Biggest Loser, which premieres January 6! This season will be a bit different in that it will tackle the topic of childhood obesity by bringing in three "junior" competitors.
According to an article in the Los Angeles Times, "The youngsters will participate in high-spirited challenges, and serve as "mascots" of sorts for the three teams of five people apiece competing to lose the largest percentage of body weight and claim the $250,000 grand prize." They will not compete in weigh-ins or eliminations and will not live in the house with the adult competitors.
Jillian Michaels will be returning this season, and will work alongside Bob Harper and Dolvett Quince (swoon!) to help the contestants lose weight.
The new contestants, which include a guy who's holding off on proposing to his girlfriend until he loses weight, and a 21-year-old that will become the show's first openly gay contestant, sound interesting. This season they seem to have gone with a "lighter" cast; in fact only one contestant is over 400 lbs. In seasons past, they have had several contestants in that weight class.
Click on the photos below to learn more about the new cast!