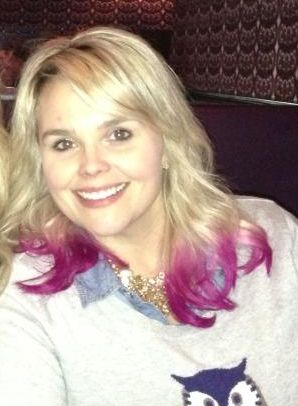 Former Biggest Loser contestant Suzy Hoover came out swinging at "fans" of the show that called her fat—and in the process, ended up hitting below the belt of the show and its producers, too.
"I hear a lot of people saying stuff about all the 'tools' Biggest Losers learn while on the ranch," Suzy posted on her Facebook fan page late Thursday night. "I was taught how to get skinny. In fact at one point my trainer was excited because I looked anorexic. Editing can make the viewer think anything and everything the producers (the ones making money) want you to think."
Suzy's rants started a few days ago, when she uploaded a few photos to her Facebook fan page of herself and other former 'Biggest Loser' contestants at "The Diet Show" in New York City last week. Fans commented at how much weight all of the 'Losers' had gained since their appearance on the show.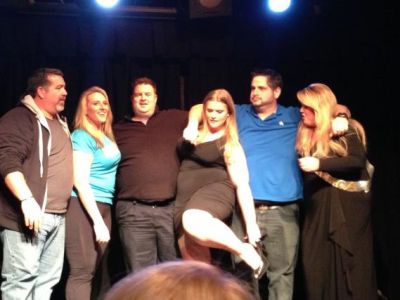 "How old is this picture? If it's recent, this is very sad," one commenter posted under the photo at left, which featured Season 3 winner Eric Chopin, Season 4 winner Bill Germanakos, contestants Friedo Dinten, Tara Costa and others.
Suzy, who ended up marrying the winner of her season, Matt Hoover, took the criticism to heart and stood up for herself and her fellow contestants.
"Yes I've gained weight but I can honestly say I am happy and confident and that's what's most important," she wrote.
"Just FYI…. More Biggest Losers gain their weight back than maintain. They are real people. Going [on] TV doesn't quick fix cure all."
Suzy, who was a member of Bob Harper's team while on the ranch, went on to imply that the contestants are often treated harshly by the show's fans if they don't keep the weight off, and that the show doesn't really prepare its contestants for real life after the cameras go away.
The Ashley has personally interviewed many of the show's former contestants, many of which admit to using extreme weight loss tactics in order to keep the weight off (and lose more weight) for the season finale, including dehydration, saunas and starvation diets.
"I am not bitter. Just honest. I had a good experience. But truth is truth. Not all losers will tell you all the nitty gritty details," Suzy wrote on Facebook. "I just want people eyes a bit more open before they are quick to judge and put 'losers' on a pedestal."
Click here to read The Ashley's 'Answers to Your Frequently Asked Questions About the 'Biggest Loser'" article.
(Photos: Facebook)