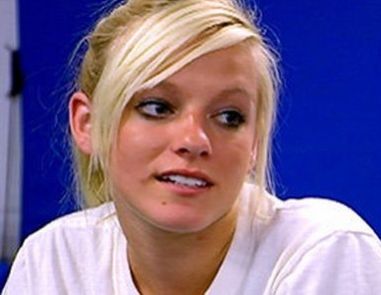 We first met Mackenzie Douthit, who is set to star on the upcoming MTV series, Teen Mom 3, on an episode of 16 & Pregnant during the show's fourth season. The episode documented her pregnancy with her now one-year-old son, Gannon.
However The Ashley has learned that, shockingly, the pregnancy shown on MTV was actually Mackenzie's second pregnancy by age 16, not her first!
Although it was never mentioned during her '16 & Pregnant' episode, Mackenzie got pregnant once before she became pregnant with Gannon and appeared on '16 and Pregnant.' In 2010 she was pregnant with another baby, a boy she and her now-fiance Josh planned to name Oakley. She recently hinted at the tragic loss of Oakley on her Facebook page.
The Ashley's sources tell her that Mackenzie carried the baby but had a tragic late-term miscarriage. Mackenzie became pregnant with Gannon very soon after the miscarriage. They also say that it's very likely that this will be a plotline for Mackenzie for 'Teen Mom 3.' The Ashley believes this because the production team loves to find sad things in these girls' past and drag them out and milk them for all their worth. ('Member all the episodes they got out of Farrah Abraham's sad story about her baby daddy dying?)
Mackenzie, now 18, is set to marry Josh in less than three months and move to California.  Josh has enlisted in the military, and the couple will be living on a base.
(Photo: MTV)