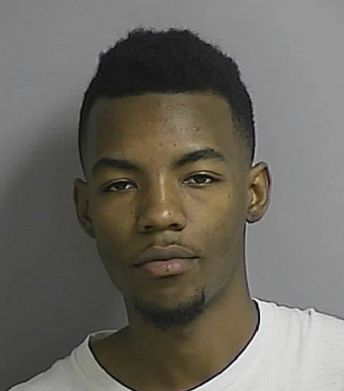 It wouldn't be a Teen Mom show without a few baby daddies that like to spend time in the slammer! Teen Mom 3 star Briana DeJesus' baby-daddy Devoin Austin II was arrested over the Labor Day weekend for a variety of fun offenses including burglary and drug possession! WetPaint broke the story earlier today.
The Ashley did some sleuthing of her own and found that Devoin is still currently behind bars at the Osceola County Jail, and has yet to make his $1,300 bond. He was charged with burgling a house in Kissimmee, Florida (unarmed though, because he's a classy fella), possession of under 20 grams of marijuana, possession of drug paraphernalia and contributing to the delinquency of a minor. (According to WetPaint, Devoin was with two underage friends when he was arrested, hence why that last charge was added.)
WetPaint got their paws on Devoin's police report, which stated that he and his gang of degenerates "broke into the home where they were partying the night before, and when police arrived they saw him and five others try to make a run for it out the back door. The house was in complete disarray, according to the report, with alcohol bottles and a 'green leafy substance' scattered everywhere."
This isn't Devoin's first run-in with the law. A few months back he was picked up for possession of the wacky tobaccy.
Of course, Devoin has claimed on his barely-decipherable Twitter account that MTV has made him look bad through editing.
Did you miss The Ashley's recap of the 'Teen Mom 3' premiere? Click here to read it!