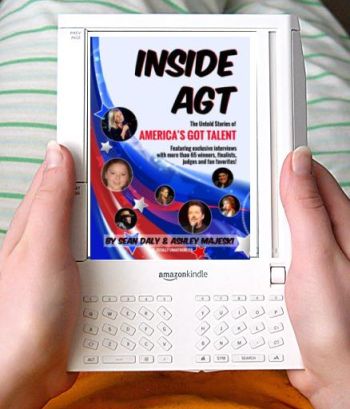 If you're one of those kids that like the new-fangled gadgets and gizmos and prefer reading your books on an electronic device, The Ashley has some great news for you! Her new book, Inside AGT: The Untold Stories of America's Got Talent, is now available for the Kindle! (Also, an iBooks version will be coming along very soon, so stay tuned if you like those Apple devices!)
If you wanna buy the paperback version of the book, click here!
If you're a little cheaper and technologically advanced, you can pick up the Kindle version here.
Or, if you could give two craps about America's Got Talent but love the Teen Mom, you can always pick up a copy of The Ashley's first book, Teen Mom Confidential: Secrets and Scandals From MTV's Most Controversial Shows here.
And that, my friends, ends the shameless promotions for the day.
(Photo: Wikipedia Commons/TSGreer)