The dads of MTV's Teen Mom 3 took to Twitter to defend themselves after Monday's explosive episode, which, at one point showed Alex Sekella's baby-daddy, Matt McCann, screaming into Alex's face, begging her to hit him on camera, all while their infant daughter watched. Devoin Austin, father of Briana DeJesus' daughter, Nova, also came out of the episode looking bad after Briana accused him of not caring about their daughter.
After the episode the dads tweeted that MTV purposely edited the scenes to make them look bad.
@RichHomieeVon The guy ALWAYS looks bad.

— Matthew McCann (@MatthewMMcCann) September 10, 2013
Matt also used his Twitter to tell his followers how things really happened during the day the explosive fight scene was filmed. According to Matt's tweets, Alex had already hit him in the lip off-camera, and that they were already broken up when the scene was filmed. (We have no clue if what he's saying is true, of course.)
Devoin didn't have as much to say, which isn't surprising since just last week he was arrested in Florida on drug and burglary charges. He continues to tweet about his frequent drug use.
Matt also apologized via Twitter for yelling at Alex's mom and for fighting in front of Arabella, and he does bring up some good points to prove that the scenes may have been strung together to create drama. According to his Twitter revelations, by the time that scene was filmed, he was no longer living with Alex (hence why when he "packed" he only had one bag).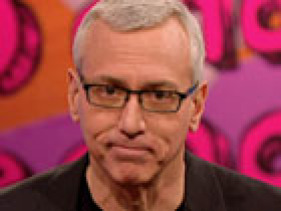 According to one of The Ashley's sources, Matt never wanted to be on 'Teen Mom 3″ in the first place (or "16 and Pregnant" for that matter) and only agreed to go on camera days before they began filming. The source also says that Matt never cashed his MTV checks and instead let his mom handle them.
Devoin, too, recently told the All The Teen Moms blog that, "The reason I looked so bad on the show was because when Briana first signed up I had NO idea about it and when the show started I wasn't feeling it. So I wouldn't come around when the camera crew was around…I have never in my life got into an argument with [Briana's family] when MTV wasn't around. So its either they being fake or MTV making them do the sh*t."
This isn't the first time that a Teen Mom dad has blamed MTV for trying to make the guys on the show look bad. Last year, an angry Ryan Edwards called out the show's editors on Twitter, and Teen Mom 2 dads Corey Simms and Adam Lind have both commented that the moms on the show always end up looking good, at the expense of the dads.
While The Ashley certainly isn't sticking up for the guys' actions, she will say that MTV is guilty of creating a "storyline" and editing the episode so that it falls within that storyline. Just remember that with this show (and basically all reality shows) everything isn't exactly as it seems. But in most cases, it's the person's own actions that make them look bad, regardless of how it's edited.
(Photos: MTV)