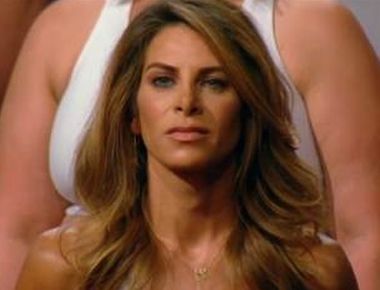 Jillian Michaels is a cheater. At least, that's what the producers of The Biggest Loser want you to believe.
On last night's episode, it was revealed that Jillian had "broken the rules" by giving her team caffeine supplements without consulting the show's medical team. Because of this, her team had some pretty heavy penalties laid upon them, resulting in White Team member Craig Arrington being sent home.
Due to Jillian's "cheating," last week's weigh-in, which saw the elimination of celeb contestant Ruben Studdard, was deemed void. Host Alison Sweeney announced that Ruben would return to the Ranch because of this.
How convenient.
It's no secret that the show's big-wigs were disappointed that Ruben was sent home so early in the game. The producers, who recruited Ruben to be on the show, were likely counting on the American Idol vet to deliver big ratings for the season, and certainly not planning on their superstar being the second contestant eliminated from the Ranch.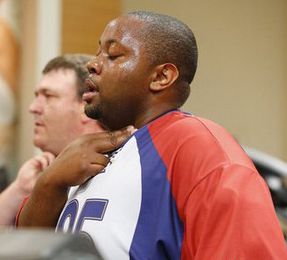 During the weigh-in, Jillian stood quietly as Alison announced what she had done, and when asked for comment, seemed extremely annoyed by the whole "scandal."
"I stand by my opinion," she told the contestants. "A caffeine supplement is significantly healthier than unlimited amounts of coffee. My only regret is that my team, they're the ones suffering the consequences of my professional opinion."
The Ashley felt that something wasn't right with this whole thing (Why would Jillian suddenly become a drug pusher? Aren't the contestants filmed and mic'd at all times– how did their taking these pills go unnoticed?)
Just as suspected, Jillian confirmed on Twitter that the "scandal" wasn't exactly as it seemed. (Her tweet has since been deleted.)
@careygardner @BiggestLoserRW you're spot on.

— Jillian Michaels (@JillianMichaels) November 13, 2013
None of the other trainers or current contestants have mentioned the "cheating scandal" on their social media accounts, most likely in hopes of it being swept under the rug and forgotten. However, Jillian's reputation has been sullied, and poor Craig was traded in for the more famous Ruben.
Want to know what else goes on behind the scenes of 'The Biggest Loser?' Click here!
UPDATE: During the regularly scheduled eliminated contestant media telephone conference, Craig answered a few questions about the elimination. However, producers declined to make themselves available to discuss the scandal. Read more about that here.
(Photos: NBC)