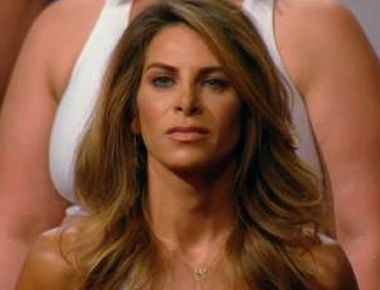 Fans of The Biggest Loser were shocked when it was announced yesterday that longtime trainer Jillian Michaels will not be returning for the show's upcoming sixteenth season. While Jillian has yet to comment on her departure from the show, she made it no secret that she was shocked with how last season played out, especially in regard to winner Rachel Frederickson's unhealthy weight loss.
Known for her aggressive training style, Jillian does not appear to be happy with how the show has edited her. A comment she made to Us Weekly last month may shed new light on why Jillian has decided to distance herself from the show.
"The problem with 'Biggest Loser' is that it's become such a cartoon of me," she said. "And it's also—you maybe see what I've done in 10 days, you maybe see five minutes of it. And of course, the five minutes that they're going to show is going to be the most sort of crazy, off the wall five minutes."
Jillian also felt like the show's producers threw her under the bus last season when they called her out for giving her team caffeine pills, something she said she felt was completely within the rules and health guidelines of the show. She tweeted her disgust over the incident and hinted that it was all part of a scam to get celebrity contestant Ruben Studdard back to the Biggest Loser Ranch. She later deleted the tweet, but you can check it out here.
NBC has not commented on who will replace Jillian, or whether the show's other trainers, Bob Harper and Dolvett Quince, will return. In a statement to Today.com yesterday, the network made Jillian's departure sound as amicable as possible.
"After helping hundreds of contestants transform their lives and inspiring millions of viewers at home, The Biggest Loser and Jillian Michaels have decided to part ways and she will not be returning for season 16 when it airs in the fall," NBC said.
What do you think, Roundupers? Will you miss Jillian, or are you happy to see her go?