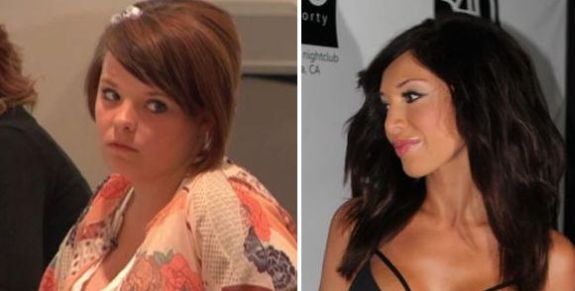 Catelynn Lowell and Farrah Abraham better start sharpening their claws now!
The former Teen Mom stars, who have been at odds with each other since Catelynn poked fun at Farrah's infamous p0rn movie, are set to meet up in Los Angeles next weekend to tape the Couples Therapy "All-Star Reunion" show. The reunion, which will bring back memorable participants from the last five seasons, including Farrah, Catelynn and Catelynn's fiance, Tyler Baltierra, will tape next Friday.
"Dr. Jenn Berman will serve as host and moderator for this hi-octane reunion, showing highlights of all the most memorable moments from the series and finding out what has happened with everyone since their experience in 'Couples Therapy,'" a description of the show on the audience casting company's website reads. "It will be explosive, entertaining, and a night to remember! You will want a ringside seat for this exciting special event!"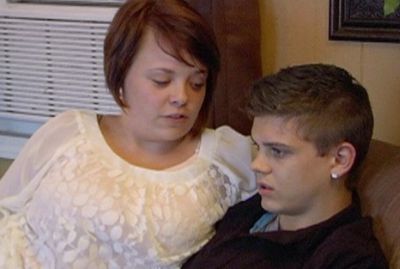 The reunion's producers will no doubt bring out Farrah and Catelynn together so that they can take advantage of the girls' much-publicized feud.
(Here's the feud in a nutshell: Catelynn said Farrah sounded like a dying horse in her p0rn movie, Farrah responded by calling Catelynn fat, Catelynn responded by bashing all of Farrah's plastic surgery, Farrah said Catelynn and Tyler made "poor choices" by deciding to have a second baby, Catelynn expressed her disgust at Farrah's sex toy line, saying that Farrah's plastic vagina toys were "gross".)
Even if they choose not to bring the girls out on stage at the same time, there will undoubtedly be a whole lot of uncomfortable moments backstage between them!
In addition to Farrah, Catelynn and Tyler, the reunion will also feature former 'Couples Therapy' stars Nik Richie and Shayne Lamas (also of 'Bachelor' fame),  and Doug Hutchinson and Courtney Stodden. Other former cast members will also likely appear.
The 'Couples Therapy' All-Star Reunion is set to air on September 3!
(Catelynn Photos: MTV)