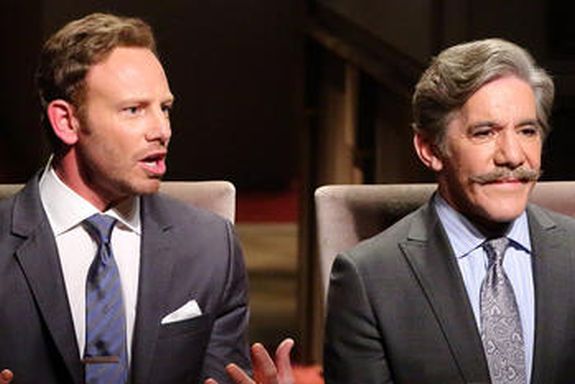 It's no secret that Celebrity Apprentice stars Ian Ziering and Geraldo Rivera don't get along. In addition to their constant bickering, Geraldo recently called Ian his "blood enemy" in a blog that he writes for Latino Fox News.
While Geraldo may count Ian as his rival, Ian told The Ashley that Geraldo's greatly exaggerating their feud.
"He wrote something on his Fox News website, about how we're blood enemies," Ian told The Ashley at the NBC's TCA Winter Press Tour party on Friday night. "I really have to laugh because I don't consider him in that way whatsoever."
While Ian doesn't consider Geraldo his "blood enemy," he did have some choice words about the mustachioed talk show host's personality and game play.
"He's a very strong-willed individual, very used to doing things his own way and running his own ship for the last 30 or 40 years," Ian told The Ashley.
Here's where it gets good…
"I think in this environment, he's a bit rudderless and untethered and that leaves him vulnerable," he added. "Geraldo's actions and what we see [on TV] belie his true character."
Ian's ability to raise money on the show has been a particular irk of Geraldo's. From Geraldo's recent blog:
"I wanted to rub [my win] in Ian's smug face and found myself wishing that last shark in his movie had done its job on 'Sharknado 2.'"
Meooow!
Ian said that he has no problems asking his famous friends for money, because it's for a great cause.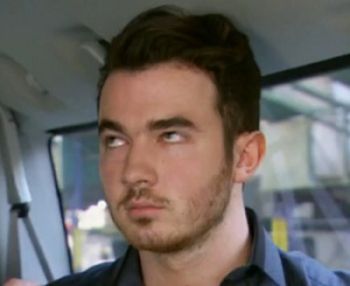 "Before the show I looked at my Rolodex and I organized it and categorized it and made sure I had go-to people for money and go-to people for various resources," he told The Ashley. "If this [money] were for me, I don't think that I would be as successful as I feel right now, because there's almost a little bit of shame when you're working for yourself, to line your own pockets with gold. But this is [for] a disease that for the most part is overlooked and underfunded."
Ian is playing for the Epidermolysis Bullosa Medical Research Foundation, a charity that helps those afflicted with the devastating connective tissue disease.
The Ashley suggests Ian offer to act out the "Donna Martin Graduates!" scene from that infamous 90210 episode if he wants to raise some mega cash! The Ashley would pay big bucks to read those lines with him! Think about it, Ian.
(Photos: NBC)