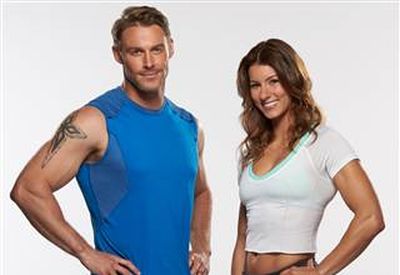 Tonight, another season of The Biggest Loser came to an end, as one contestant was crowned the show's 16th winner. (The Ashley will not post who won, as to not spoil it for those of you who haven't watched the finale yet.)
This season was unlike any season before it. Dolvett Quince became the senior trainer on the Ranch, as longtime trainer Bob Harper moved to a new role coaching "Comeback Canyon." Two new trainers– Jen Widerstrom and Jessie Pavelka— replaced Jillian Michaels.
The new coaches proved to be popular this season, but so far NBC has not given the officially word that Jen and Jessie will be part of Season 17. In an exclusive interview with The Ashley last month, however, Jen and Jessie talked about their desire to return to the show.
"Honestly, I want to stay. I'd love to stay," Jen told The Ashley. She added that the show's fans have been welcoming to her and, for the most part, have not compared her to Jillian.
"It actually hasn't been bad at all," she said. "I was ready for the picket signs! I had to try to not get caught up in the white noise of that, and not worry about whether or not I was doing the show better than Jillian. I had to make it about the people I was training and I think that's what saved me."
Jessie said that, while the experience of being a 'Biggest Loser' trainer was stressful, he would love to remain on the show.
"I would absolutely come back," he told The Ashley. "I loved that I had no idea what was going to happen while I was on the Ranch. Now I'd have a little more of an idea of what's going on. Hopefully it all happens."
(Photo: NBC)