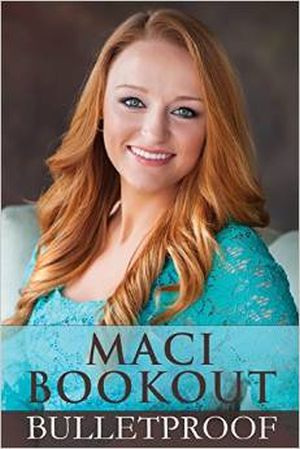 Years ago, Maci Bookout was slated to be the first Teen Mom star to release a book. As early as 2010, Maci began telling her fans that she was working on a memoir about her life behind the scenes of the MTV reality show. Years passed, however, and her 'Teen Mom' co-stars began to release their books (and The Ashley released her book about the show, Teen Mom Confidential, in 2013), but Maci still hadn't released her book.
Fans who have waited for years to get their hands on Maci's writings will finally have their chance. Maci announced yesterday that her long-awaited autobiography, Bulletproof, will be released on July 21. Less than 24 hours after she announced the book, there were already a ton of pre-orders for it. Maci retweeted a news tweet about it on Friday that claimed Bulletproof had moved up 69,347 spots on Amazon in the last 24 hours.
The book's Amazon page provided a description of what Maci discusses in her book:
This is the true story of how she took charge of the unexpected to build a life for herself and her son Bentley, and managed not to go crazy in the process. Because sometimes growing up is an act of will…and Maci's will is bulletproof.
Back in 2013, The Ashley gave you all the details of the book, which Maci told a radio show host she had been working on for "three or four years" by that time.
"The book is a memoir on my life, basically from the time I was 15, before I even met Ryan, my baby's dad, and it goes on into the years of Bentley being three and four," Maci said. "It's kind of like everything that everyone saw from the time I was on '16 and Pregnant' until 'Teen Mom' [Season 4] ended. It's all of my experiences and everything that I went through from my mind and my point of view, rather than what people may have taken away from seeing it through a camera or seeing it through a TV show."
She explained that she was very nervous for her fans to see the side of her that she shows in this book.
"In this book I feel like everyone is going to be able to see, not the weaker side of me, but just me like very raw, what I was thinking the whole time," she said. "I'm really nervous, because I don't usually share my inner-most feelings and I never let people read my poetry or my writing and this is going to be the first time that everyone does. I'm really putting it all out there and I'm really exciting to see what people think of it."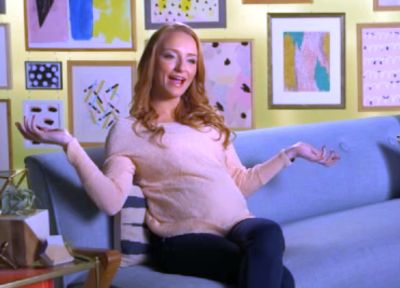 Maci's book is being published by Post Hill Press, the same company that published the books of Amber Portwood, Kail Lowry, and Catelynn and Tyler Baltierra. The Ashley has reached out to Maci's manager, who said that there is a possibility that Maci will do a book tour to promote Bulletproof, but nothing will be decided until Maci gives birth to her daughter next month.
The word "Bulletproof" seems to have special meaning to Maci; after all, she has it tattooed on her upper back.
"Bulletproof is because I can withstand anything thrown at me," she once said of the tattoo.
Teen Mom 2 star Jenelle Evans recently revealed that she, too, is writing a book about her life. As The Ashley told you previously, all of the girls must give a portion of their book profits to MTV, per their show contracts.
To pre-order Maci's book, click the Amazon link below!
(Photos: Post Hill Press, MTV)