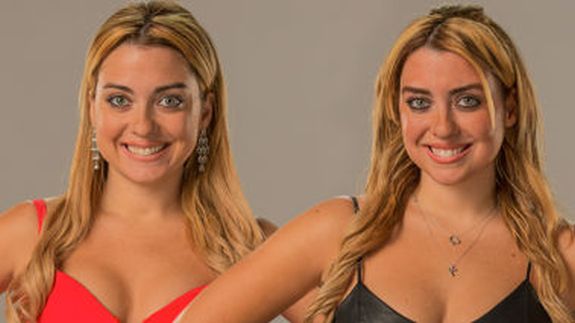 By Holly Rasmussen and The Ashley

Remember that reality show about twins that The Ashley told you about a few months ago? Well, it's come to a TV set near you this summer! VH1 has announced that Twinning, a new reality competition show involving sets of twins, will premiere on July 15. Last week, the network released more information about the show, as well as the first mini-trailer for it.
"Your 'twindom' will be put to the test," the show's host, Angie Greenup, tells the contestants in the mini-trailer. "The only way is to separate you."
"It's a reality competition show that features 12 sets of twins battling it out to see who has the most twin-tuition," she said in a video on her YouTube channel.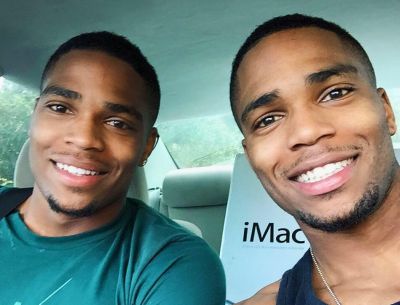 According to Angie, the twins will be put through "physical and mental challenges" to see how connected they are to each other. The winners or "twinners," as they will be called, will win $222,222.22.
Angie promises that along with the physical and mental challenges, the twins will also face drama and fights. Of course.
"Viewers will experience double the meltdowns, double the hook-ups, and, of course, double the twists when twin teams are pushed to their limits in unexpected ways," the official VH1 description reads. "As the strengths and weaknesses of each twin pair is revealed, relationships will be tested and resentments will be exposed."
To make things more interesting, over the course of the competition the twins will be separated and forced to live in identical houses.
Among the cast are Ginamarie and Annamarie Russo, identical blond twins who are fashion models on the Today Show. They've appeared in several movies together. Also participating are YouTube stars Torian and Treloren Fields, who go by "The Media Twins."
Models Kristina and Kamila Podvisotskaya (who call themselves the "Pod Twins") will also be competing. The Ukraine-born blonds once had Mary-Kate-and-Ashley level of twinspirations, according to Kamila's Model Mayhem bio.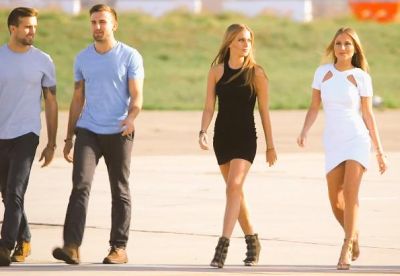 "People used to see us and say we are the next Olsen twins because we would look so much like them," she wrote. "Unfortunately as we grew older, we stopped looking so alike…I really do believe that my sister and I can be the next big thing especially that we are twins and that holds an image."
There there's Shawn and Claire Buitendorp, a set of female twins who run the clothing company "Shock and Aww." On their website, they describe themselves as identical twins with "totally different personal styles."  The pair works as costume designers, and have had major stars like Katy Perry wear their designs.
Sky and Spencer Nick are twins that are prominently featured in the show's "first look" clip (posted below). They are college students from Chicago.
These are just a few of the sets of twins that will be competing on the show when it premieres on July 15 on VH1!
Watch the "first look" clip below:
(Photos: VH1, Twitter)