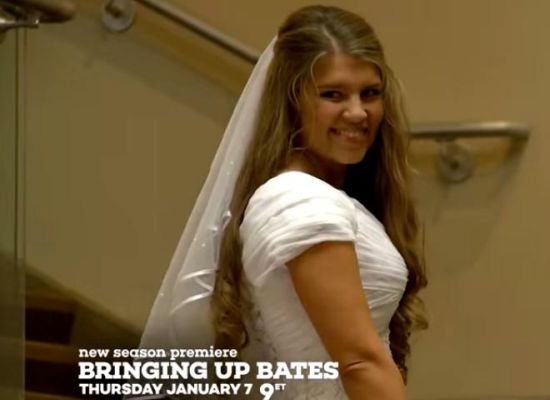 By Holly Rasmussen
America just can't get enough of those extra-large fundie families! The Bates Family (otherwise known as that other family with 19 kids who have a TV show) are coming back to TV. Bringing Up Bates will be returning to the UP Network for its third season starting in January.
We first met the Bates family on 19 Kids and Counting, the reality show of their pals, the Duggar family. Like the Duggars, the Bates are fundamentalist Christians who believe in having as many children as they can. However, as we've reported in the past, the Bates family is less conservative and more-open-minded than the Duggars. (For instance, the Bates parents actually allow their children to attend college. Gasp! Even the daughters! It's Bible College, of course, but it's still progressive.)
From the recently released Season 3 trailer, it looks like the third season of 'Bringing Up Bates' will be full of fun. Bates daughter Michael recently got married (of course, all of the Duggars attended the wedding), and it looks that will play a large part in Season 3.
The Bates children have been keeping busy since we last saw them. Oldest Bates son, Zach, is married and the father of a young son. Daughter Michael is a newlywed and volunteer firefighter. Daughter Erin graduated from Crown Bible College, the same college that her brother Nathan is currently enrolled at. Daughter Alyssa and her husband recently welcomed their first child. Son Lawson recently recorded a country album.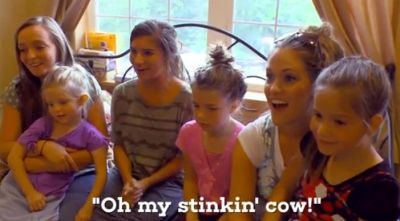 Speaking of Lawson, he's been the subject of several online rumors in recent months. Fans of both famous fundie families have been hoping for a Duggar/Bates courtship, and over the summer it was rumored that Lawson had been spending a lot of time with Duggar daughter Jinger.
More fuel was thrown on the rumor fire when Jinger was spotted standing extremely close to Lawson in photos from Michael's wedding. Both families have kept quiet in regard to the courtship rumor, however. (We certainly wouldn't be surprised if ol' Jim Bob would sanction a Duggar/Bates wedding just to get his mug back on TV on the regular.)
The third season of 'Bringing Up Bates' premieres January 7 on UP. Watch the first trailer below.