Engagements, adoptions, and duck calls, oh my!
All kinds of exciting things are happening in the backwoods that the cast of A&E's Duck Dynasty call home!
Cast members Willie and Korie Robertson have announced that they are adopting a son! The couple, who have been married for two decades, recently took to her Instagram to give fans the scoop on the new addition to their family.
"We've had a lot of questions about the cute kid popping up in our photos lately," the mom of five (now six) wrote. "We are excited to be in the process of adopting a new son! He has been with us since May, but we wanted some privacy and time for him and our family to bond before telling it to the world. (It's a bit of an adjustment coming in to this big, crazy family, ha) He's amazing, and we are all so thrilled to have another kid around the house. Couldn't keep the good news to ourselves any longer! We appreciate your prayers and support for our family."
Korie has not announced the boy's name yet, but according to Starcasm, his name is Rowdy. He will join siblings Rebecca, 27, John Luke, 20, Sadie, 18, and Willie Jr. and Bella, both 13.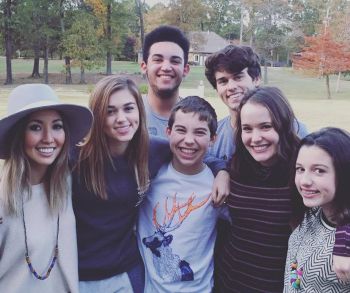 This isn't the Robertsons' first foray into adoption, however. They adopted Willie Jr. when he was a baby. They also met Rebecca when she was hosted as their exchange student in 2004. She then became their foster child.
Speaking of Rebecca, she will soon be helping to add yet another member to the Robertson clan. She recently announced her engagement to John Reed Loflin.
Korie also took to her Instagram account to express her happiness over her daughter's engagement.
"Tonight we oohed and awed over the ring, swooned over the proposal story, talked wedding dreams, and welcomed new family," she wrote.
Rebecca's is not the only recent engagement in the Robertson family! Reed Robertson, son of Jace and Missy Robertson, proposed to his longtime girlfriend on Christmas Eve.
The new season of 'Duck Dynasty' premieres January 13 on A&E.
(Photos: Facebook, Instagram)