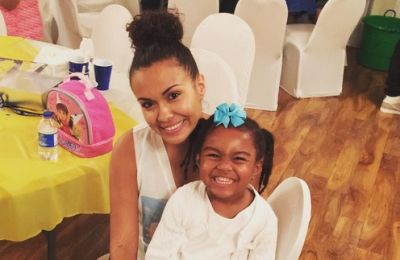 By Holly & The Ashley
The stars of the Teen Mom franchise clearly aren't afraid of getting plastic surgery, but are their children next to go under the knife? According to Radar Online, the young daughter of one 'Teen Mom' franchise star is already eagerly awaiting the day when she can get plastic surgery just like her mother.
Teen Mom 3 star Brianna Dejesus got a boatload of plastic surgery last weekend courtesy of Dr. Miami. (Her sister Brittany DeJesus and Teen Mom 2 star Kail Lowry also went under the knife.) Briana brought her four-year-old daughter, Nova, with her to the surgical center and apparently that trip had a big impact on the little girl.
Briana, who underwent a breast augmentation, Brazilian Butt Lift and labioplasty, told Radar that Nova is already saying she wants to get a boob job like her mommy.
"She kind of understands because when I got my breast augmentation the first time, she noticed that they were much larger," Briana said. "I told her that a doctor opened me up and put stuff to make my boobs bigger. She goes, 'I want my boobs done.'"
Let's just let that marinate for a second…
Briana said she had to explain to her four-year-old why she wasn't able to get a boob job…yet.
"I was like, 'No! Not now. Not anytime soon,'" Briana said. "I want her to be much older than I am and I would let her go for it. If she wants something to make her happy and to boost her self-confidence up, I'm all for it."
Of course we all know no one talks plastic surgery (or plastic molds of body parts) like original Teen Mom star Farrah Abraham. After Farrah gave her daughter Sophia $600 for losing her baby teeth, she sat down with US Weekly and talked about how Sophia is already asking for cosmetic procedures.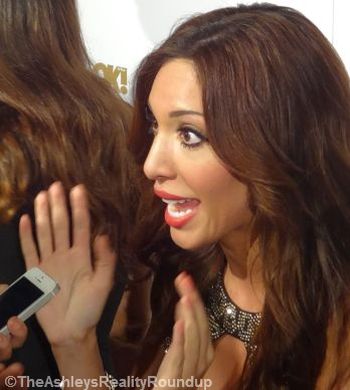 "My little Sophia is going through a hard time right now, losing all of her teeth and she's not so secure," Farrah said. "I think it's really a struggle losing your teeth right now when everyone's looking at looks. So, she lost her first big tooth, and she's just like, 'Mommy, I want teeth like yours!' and I've had my teeth cosmetically done, so they're looking pretty perfect."
Farah went on to say that Sophia really "values" all of the plastic surgery her mom has had done.
"You'll see that my daughter does value how I've done my look and invested in myself, and I feel like if [plastic surgery is] not harming her and making her look better, and keeping her healthy into her older years, I have no issues with that," Farrah said. (Hey—Farrah may even pay for it! After all, she paid for her mother, Debra Danielsen, to have her face liquidly lifted!)
Like Briana, Farrah has said she would support Sophia in going under the knife is that's what Sophia wanted.
"I'm going to be supportive because it hurts me to see my daughter worrying about her looks, even while she's losing her teeth right now, so that's sad," Farrah told the magazine.
"I think my daughter looks beautiful regardless if she's losing her baby teeth or if she's having a bad hair day," Farrah, the same person who waxed her then-three-year-old's eyebrows several years ago, said.
While Briana didn't appear to be fazed by the backlash that the article garnered, several Radar readers commented that they were appalled by the story.
"Terrifying what these toddlers think is 'normal,'" one wrote.
"Great role models," another wrote sarcastically.
(Photo: Instagram)