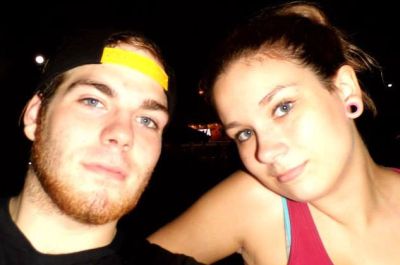 Last December, former Teen Mom 3 star Matt McCann was in a great place: the former drug addict had over three years of sobriety, and had just married his longtime girlfriend Lekota Koch, who gave birth to their son, Matt Jr. the following month.
But the 'Teen Mom 3' star– who is the father of Alex Sekella's daughter Arabella– is no longer in a good place, according to his wife, Lekota, who on Wednesday took to Twitter to announce that she was divorcing him.
"Lemme just say Matt and I are getting a divorce," she tweeted. "He's in a bad way and my son is safe."
Lekota, who moved to Idaho several years ago with Matt, wrote that she and Matt separated just two months after their December 2015 wedding.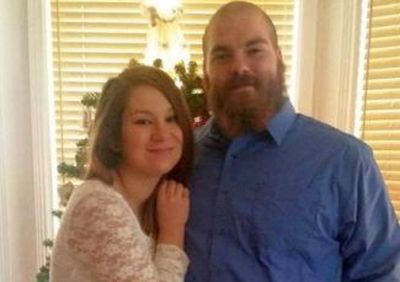 "We've been separated since Feb, when he decided he'd rather f**k other wh**es and do drugs," Lekota tweeted. "So I am goooood."
Lekota, who has moved back to her home state of Pennsylvania with her son, says that she and Alex have made amends.
"Alex and I are good," Lekota wrote. "I'm okay and very much over it. Just looking forward to a better future! Don't feel sorry for me! I am GOOD! Life is so much better."
The Ashley's source tells her that Matt is still living in Idaho. The Ashley also hears that a big "exclusive" will posted by Radar Online tomorrow that reportedly highlights Matt's drug use. (Lekota actually referenced this story in her tweets.)
Back in October, Matt told The Ashley that he was often high while filming Alex's 16 and Pregnant episode, as well as 'Teen Mom 3.'
"During the filming of 16 and Pregnant and 'Teen Mom 3' I was heavily using whatever [drugs] I could get hold of," he said. "At that time I was already so deep into my addiction nothing could have pulled me out, sadly not even Arabella at the time."
From what The Ashley hears, the last time Matt reached out to his daughter was about two months ago, but Arabella, who is almost five, did not want to speak to him. She has not heard from her father since.
(Photos: Facebook)