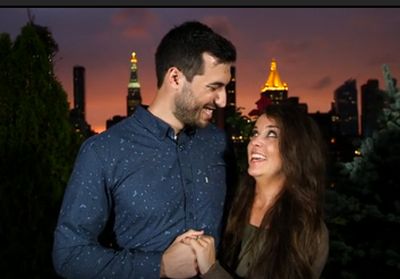 It's official: Another Duggar girl is getting hitched. Somebody call Sierra the wedding planner!
The Duggar family announced today that fourth daughter Jinger Duggar is now engaged to Jeremy Vuolo, the man she announced she was courting last month.
While it's still hazy as to how long Jing and Jer courted before Jeremy proposed (they announced their courtship a month ago, but according to the Duggar Family Blog, the couple has been courting for seven months.) Jinger, 22, and Jeremy, 29, met in May 2015.
"It's hard to put in words how I feel," Jeremy said in a video posted to the Duggar family's website. "I'm really just over the moon. I really just couldn't be happier, and I'm so grateful to God for giving me such an incredible woman."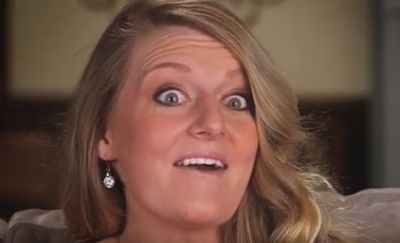 "I can not believe that I am engaged to the man of my dreams," Jinger replied in the video. "I've asked God for him and God is so kind. I just can not believe it!"
Jeremy is a former professional soccer player who is now pursuing ministry. He hails from Pennsylvania.
Per Duggar Family rules, Jinger should finally be allowed to have access to social media now that she's engaged. Generally, only adult Duggar children in courtships are allowed to have a Twitter or Instagram account.
In the engagement announcement video, Jinger and Jeremy smile excitedly as they thank their fans for their support. Naturally, though, no Duggar engagement would be complete without a promo for their reality show.
"We are so excited for you to see all the details on the new season of 'Counting On,'" Jeremy said in the video.
TLC announced today that the second season of 'Counting On' (formerly 'Jill & Jessa: Counting On' but now changed so that Jinger's wedding extravaganza can be featured) will premiere on August 23.
Watch the engagement announcement video below:
(Photos: Duggar Family Blog, TLC)