Teenage Newlyweds documented the weddings and newlywed lives of three young couples, showing the trials and tribulations of adjusting to a new marriage. The three couples– Halie and George Alexander, Brenda and Travis Wolf and Emma and Joey Jackson— faced addition struggles, due to their age.
The first season of the show recently finished airing, and so far The Ashley hears that there are no plans (yet) to do another season with the couples. While we will have to wait to see if the FYI network revives the show, here's what the couples have been up to since we last saw them…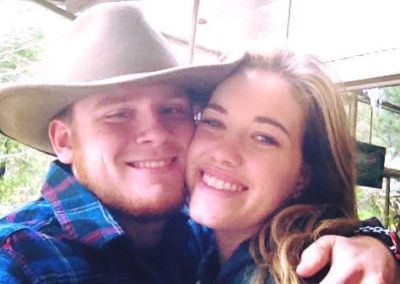 Emma & Joey Jackson:
Despite going through some difficult times in their relationship while filming the show, Emma and Joey are still very much together. In fact, they will celebrate their first anniversary on August 9. Emma and Joey are still living in Dallas, Oregon, and Joey is still working at the Feed 'n' Seed.
In one episode, Emma stated that she was very against the idea of adopting a child, which caused a flood of negative comments to come her way. Since the show aired, Emma has spoken out on social media about the topic.
"It was all fake; I'm all for adoption," she tweeted. "Kind of pisses me off honestly that they made me 'against' it… For the record: I am all for adoption but reality TV shows change wording to anything they want."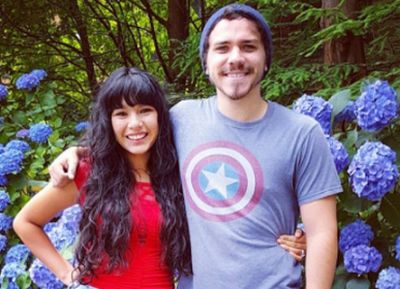 Brenda & Travis Wolf:
Brenda and Travis just celebrated their one-year wedding anniversary on July 18. The OC couple is currently in Seattle, where they are spending the summer while Travis completes a software developer internship. Both Brenda and Travis are still in school, and will be starting their fourth year of college in September. Brenda will be applying to grad school this fall.
Despite their differing opinions on social issues, Brenda and Travis appear to be very happy and are enjoying married life.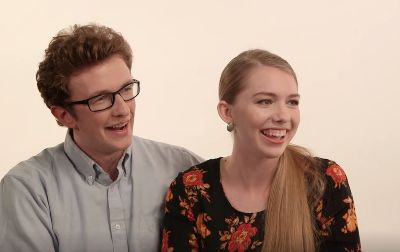 Halie & George Alexander:
Halie and George are still together, and will celebrate their first wedding anniversary on September 5. Although Halie seemed to be very unhappy living in Utah away from her family, she and George are still there. On the final episode, Halie's parents stated that they were all considering moving from Arizona to Utah to be closer to Halie.
According to a comment Halie left on her blog, her family is currently living in Arizona, but they are still planning to make the move to Utah "within the next year or so."
On her Facebook page, Halie recently discussed her experience of filming for the reality show.
"We hoped you like aaaaall the major drama," Halie wrote. "Even though we were a little disappointed at times in the way things were misportrayed [sic], we really are so grateful that we were given this opportunity! It really was an amazing experience and it really taught us a lot about ourselves and each other. Thanks again to all of our fans!"
On her blog, Halie further discussed the experience.
"Don't get me wrong, we loooove our producers and they did a fantastic job on the show but our story got stretched and warped a little here and there just a tad," she wrote.
Wanna read our recaps of the first season of 'Teenage Newlyweds?' Click here!
(Photos: FYI, Facebook)