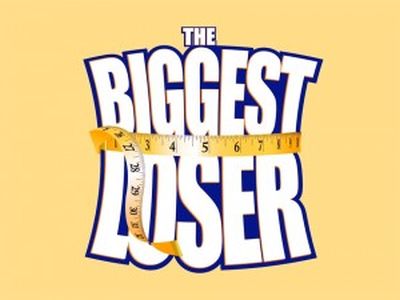 NBC may be cutting some of its dead weight.
The future of The Biggest Loser hangs in the balance, but according to NBC Chairman Robert Greenblatt, we won't be seeing a new season of the weight-loss reality show any time soon.
"At the moment [the show] is kind of at rest," he told reporters today during a TCA panel discussion.
It's no surprise that NBC may be trying to distance itself from the long-running show. Over the last few seasons, 'The Biggest Loser' has seen its fair share of controversies– from an alarmingly thin winner back in Season 15, to former contestants coming forward stating that they feel the show is unsafe, to a recent study that found that 'Loser' contestants were reportedly very likely to regain the weight they lost on the show.
While NBC may have no plans to bring back the show any time soon, the network hasn't officially cancelling it…yet.
"We don't have any plans to do another edition of it this year, which doesn't mean it is over completely," Robert Greenblatt added.
In addition to the controversy surrounding the show, ratings for 'The Biggest Loser' have been steadily declining over the past few years. For the most recent season, "Temptation Nation," NBC cut down the number of episodes to a measly eight, but ratings still declined. At its peak in 2009, 'The Biggest Loser' was ranked at No. 30 and was averaging 10.41 million viewers. In contrast, "Temptation Nation" was ranked at No. 101 and averaged only 4.75 million viewers.
(Photo: NBC)